How to Roast Juicy Cornish Chicken in the Air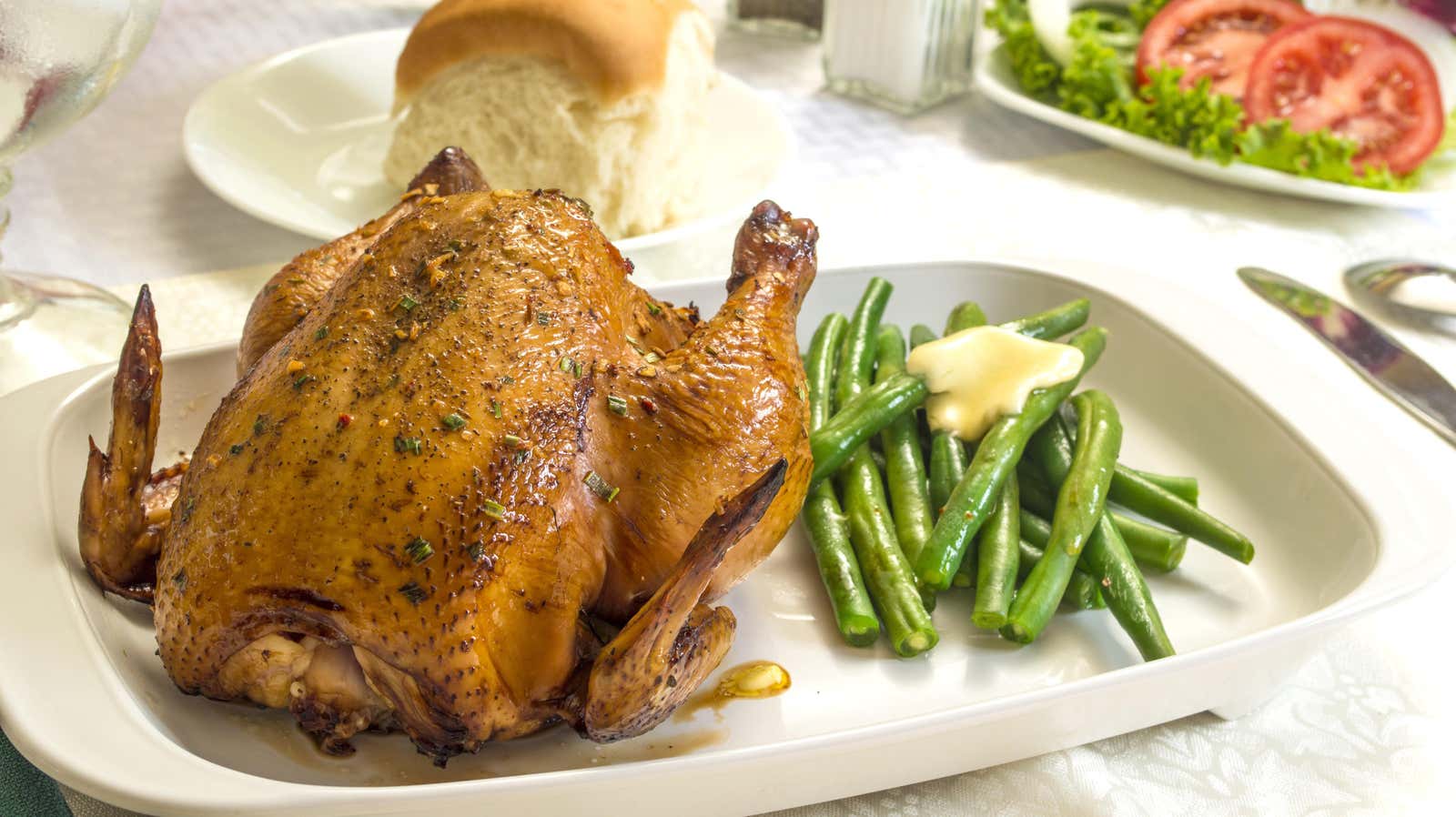 When I was six years old, my mom moved from Mississippi to Los Angeles with me and my sisters, and I discovered a whole new world of children's entertainment. In addition to Mouse Empire, there were water parks, museums and orchestral performances aimed at children. For my part, I really wanted to get into the Middle Ages.
I didn't really like jousting, but my friend Melissa told me they fed you. "You get a whole tiny chicken, all for yourself," she explained breathlessly once during a break. "And this is after the soup!"
I was immediately obsessed with the idea of ​​eating a whole tiny chicken, but it wasn't until Melissa's birthday that I finally made it mine. I don't remember what color our knight was – or if he won – but I do remember my soup, rib, unlimited Pepsi dressings, and my personal tiny chicken.
Years later, I learned that these tiny chickens were actually Cornish game chickens, although I haven't worked much with this information. But yesterday, while looking through frozen meat at the grocery store, I saw two packs of tiny chickens and thought, "Look at chicken the size of a deep fryer." I bought them, defrosted one, rubbed it with mayonnaise , seasoned the caldo de Tomate and stuffed it into the deep fat fryer basket.
This Cornish game was unfortunately much tastier than any Cornish game I have ever eaten before, including the first one I ate in Medieval Times. The tiny convection oven made the skin of the tiny bird incredibly crispy, and the meat juicy, juicy, almost too tender. I ate it all in one sitting, which isn't particularly impressive considering how small it was.
It was small enough to fit into my very small 2L Vortex Mini 2L deep fryer, which may be the smallest deep fryer on the market. I had to remove the small baking sheet and crush the poultry breast a little, but it fit and the poultry that came out was perfect. It was amazing, but what's more, it was special – almost as special as that first trip to the Middle Ages.
How to Cook Cornish Game Chicken in a Deep Fryer
To make it yourself, you will need:
1 Cornish game chicken
A couple of teaspoons of mayonnaise
1/2 teaspoon Caldo de Tomate (or other seasoning mixture)
Remove chicken from packaging and pat dry with paper towels. If you are working with a small deep fryer, press down on the sternum to flatten the chicken slightly. Tuck the tips of the wings under the torso, brush the chicken with mayonnaise, then season with Caldo de Tomate.
Set the deep fryer to 375 ℉ and cook the chicken breast-side down (so the drumsticks don't burn) for 15 minutes. Turn the breast upside down and cook 10 more or until the core temperature of the thickest part of the bird is 160 ℉. Eat straight away, crispy first, and wash down with unlimited soda. (But not Pepsi. Pepsi is disgusting.)