How to Fix Error Unlocking IPhone 13 With Apple Watch [Updated]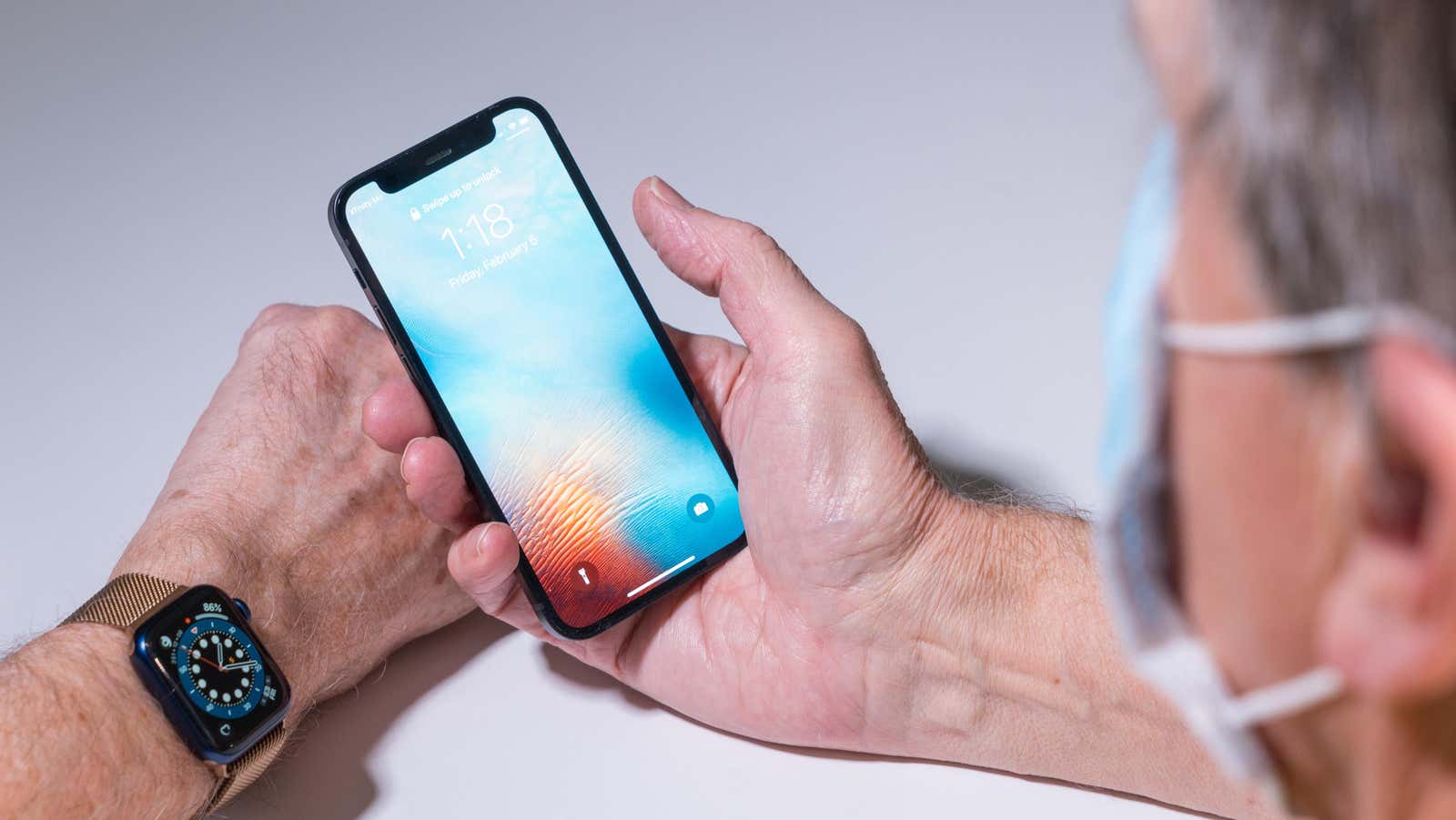 So you've bought a new iPhone 13, 13 mini, 13 Pro, or 13 Pro Max. Congratulations! Do you like the new and improved cameras? 120Hz Pro Displays? Or are you mad because your $ 1000 iPhone won't unlock when you wear a mask, even if your old iPhone was fine? Let's help you fix this " Unlock with Apple Watch " error.
What is Apple Watch Unlock?
Apple released this feature with iOS 14.5 and watchOS 7.4 in the midst of the pandemic as a remedy for having to unlock our iPhones with Masked Face ID. If configured, your iPhone won't discard you for wearing a mask; instead, it performs a partial face scan and registers itself to your Apple Watch. If your watch is unlocked and on your wrist, the iPhone will also unlock.
This is a great feature for the times in disguise we're in. However, it seems that Apple thought that "by then the pandemic would be over" when testing the iPhone 13, as the "Unlock with Apple Watch" feature simply does not work. work .
How to fix the "Unlock with Apple Watch" error
Fortunately, there is a solution for this problem; Apple has a patch for this bug built into iOS 15.0.1. The company officially released this version to customers on Friday, October 1, two weeks after the release of iOS 15.
To update to iOS 15.0.1 and fix this annoying error, simply go to Settings> General> Software Update on your iPhone, then follow the instructions to download and install the update to your device. When it eventually restarts, "Unlock with Apple Watch" should work again. Just remember that the first time you unlock your iPhone after restarting, you will need to enter your password.
Or download the beta versions of iOS 15.1 and watchOS 8.1.
Before Apple released iOS 15.0.1 to the general public, users found that the beta versions for iOS 15.1 and watchOS 8.1 appear to fix the "Unlock with Apple Watch" bug. If you're interested, you can download the beta versions for both the iPhone and Apple Watch.
Just remember that it is risky; beta releases are unstable software that is under development. If you install beta software on your devices, you may encounter errors that can prevent you from using your device. Removing the beta from iOS can result in complete data loss , while watchOS doesn't even allow you to uninstall the beta at all .
1. Download the developer beta.
IOS developers usually receive beta updates before public testers. Unless you're a registered developer, there is nothing stopping you from becoming one other than a $ 100 annual fee. If that works for you, you can follow our guide on how to download the iOS developer beta on your iPhone here .
We also have a developer beta download guide for watchOS , however, it is intended for public testers. The only difference is where you download the beta from; you just download your profile from the Apple developer download page , not from the public beta website.
2. Download the public beta.
If you haven't signed up for the public beta yet, you can follow our iPhone guide here and our Apple Watch guide here . The software is exactly the same as the developer beta, but they usually come out one day (sometimes several days) later.
This article was last updated on Friday October 1st and now contains more information.
[ 9to5Mac ]