How to Decorate a Basement Without Actually Finishing It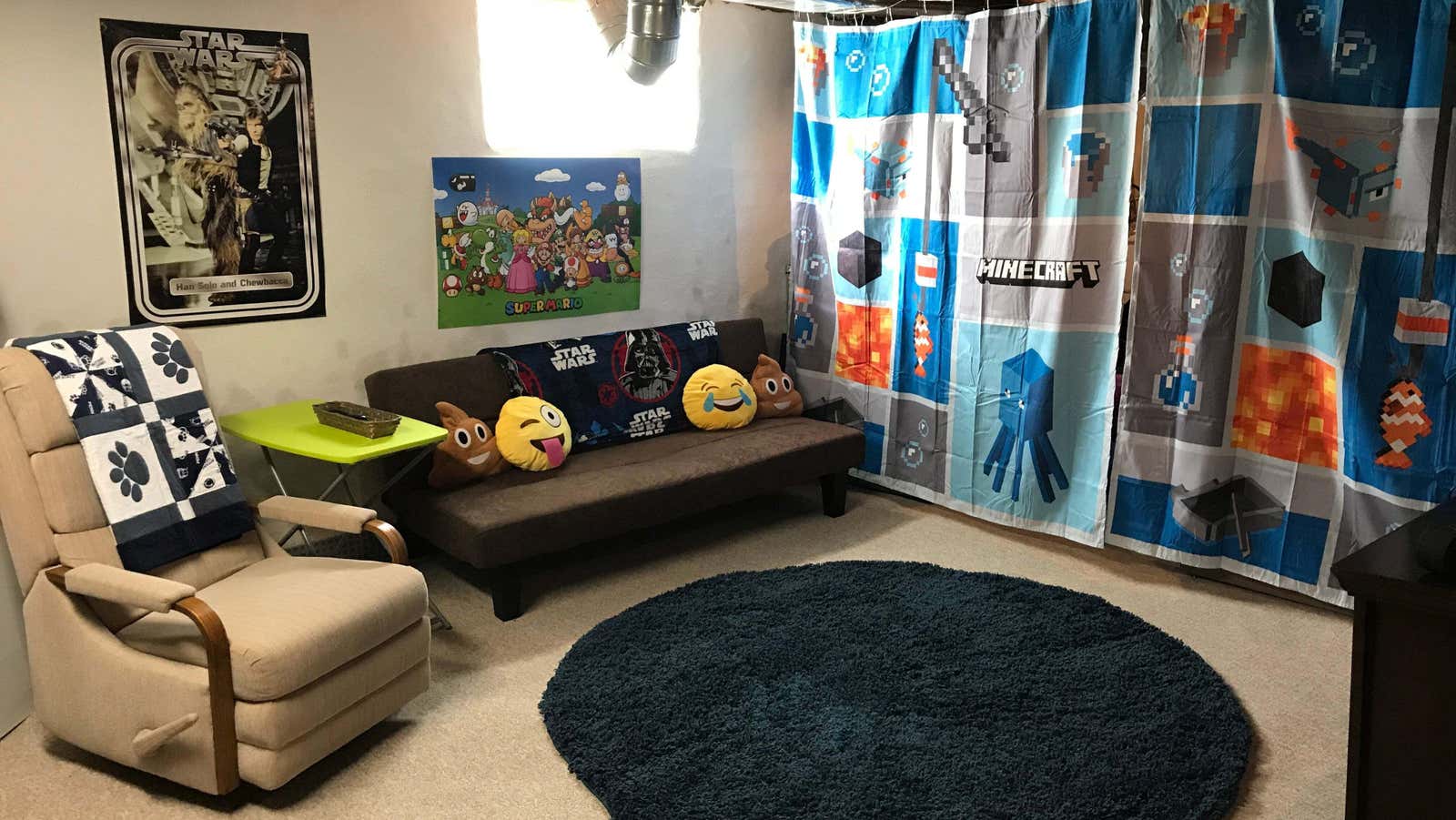 Thus, you never have time to "finish" your basement, but that does not mean that it should remain unused. If you have a lot of space downstairs but don't have the time or money for a major renovation, here are some tips to make it feel more comfortable, even if it's not finished yet.
Cover open pipes or beams.
First things first, an unfinished basement doesn't have such pretty walls or ceilings as other rooms in your home, but covering up exposed pipes and beams is easy, even if you're not a carpenter.
You can try a flexible wall kit. Some of them even have doors, so you can, for example, obscure an ugly water heater, but still have access to it. May go even somewhat strategically located baffles or screens for privacy. They are lightweight, cheap and solid. In short, they are better than open walls. And if you don't have many visible pipes or wires, but still have cinder blocks or beams, why not paint them? This you can do by yourself.
For something even more cozy, try tapestries. You will ooze something like Tumblr, but if you take your time picking the right ones, your footer doesn't have to look like Spencer's Gifts. Hang them up with a little slack for a casual look. Later…
Add the right lights
Bright overhead light is usually not used here. You don't have to ponder unfinished business for everyone to see. Opt for soft, warm lighting instead.
A few small lamps on the side tables will give you enough light to see, but not enough to constantly remind you that the hell you really need to finish this basement. Take the magic lights too. They are ubiquitous these days, from rustic weddings to college dorms, but that means they're cheap too. They're usually found at Target's dollar store, and online retailers sell them in a wide variety of shapes and shades.
Place the fairy lights in a small jar for a Pinterest-style decoration. It won't light up much, but it will give the impression that you've tried it – and that makes a difference in creating a pleasant atmosphere.
Choose the right comfortable furniture
Unfinished basements are all angles, straight lines, and solid concrete. To make a space inviting, you need to balance it all with warm, soft, plush furniture. And I suggest you start with the rug. Barefoot on cold concrete isn't fun, but there are many rugs available that can take industrial flooring to the next level.
It can be difficult to convince yourself to choose basement furniture that you swear to one day, so don't worry about that for now. Stick to cheap stuff: Order a futon and look at your local thrift store for a good reclining chair. You want darker colors to make the space feel smaller and cozier, and all the money you save by buying inexpensive furniture can be spent on decorative pillows. Lots of decorative pillows. A "cozy" space can handle a little clutter, especially when the clutter is comfortable to cuddle with while watching a movie or working from home.
Find the right storage to hide the clutter
The unfinished basement is sort of where all your seasonal decorations or tools die until you need them. Most of the time, your extra furniture, old bike, and Christmas tree are just chilling out there, making the place a little dark and definitely inhospitable.
Make some of that extra storage space. Install shelves and hang curtains to hide large items such as stacks of jewelry boxes or winter coats. You can also purchase multiple storage ottomans so you can dive into the new looking space while hiding the irrelevant clutter that doesn't belong upstairs.
And throw away or donate anything you don't really need. Free up space to make the place comfortable.
Clean up
To keep your room comfortable, you need more than a soft carpet for your feet. Your nose also wants to participate. Basements can be messy, moldy, and just plain dirty, especially if you have heavy appliances or use a room to store outdoor tools.
Dedicate a weekend to cleaning it – cleanliness for real. Clean concrete, remove cobwebs from nooks and crannies behind pipes, and vacuum up any sawdust or dirt you find. Use an air freshener. If you have a skylight, take advantage of natural light by carefully cleaning the glass and hanging a pretty curtain.
An unfinished basement is a terrible waste to waste, and you may find that once you tidy up yours and spend a little more time there, you don't even want to finish building it at all.