How to Make Your Computer (and Your Boss) Think You're Still Working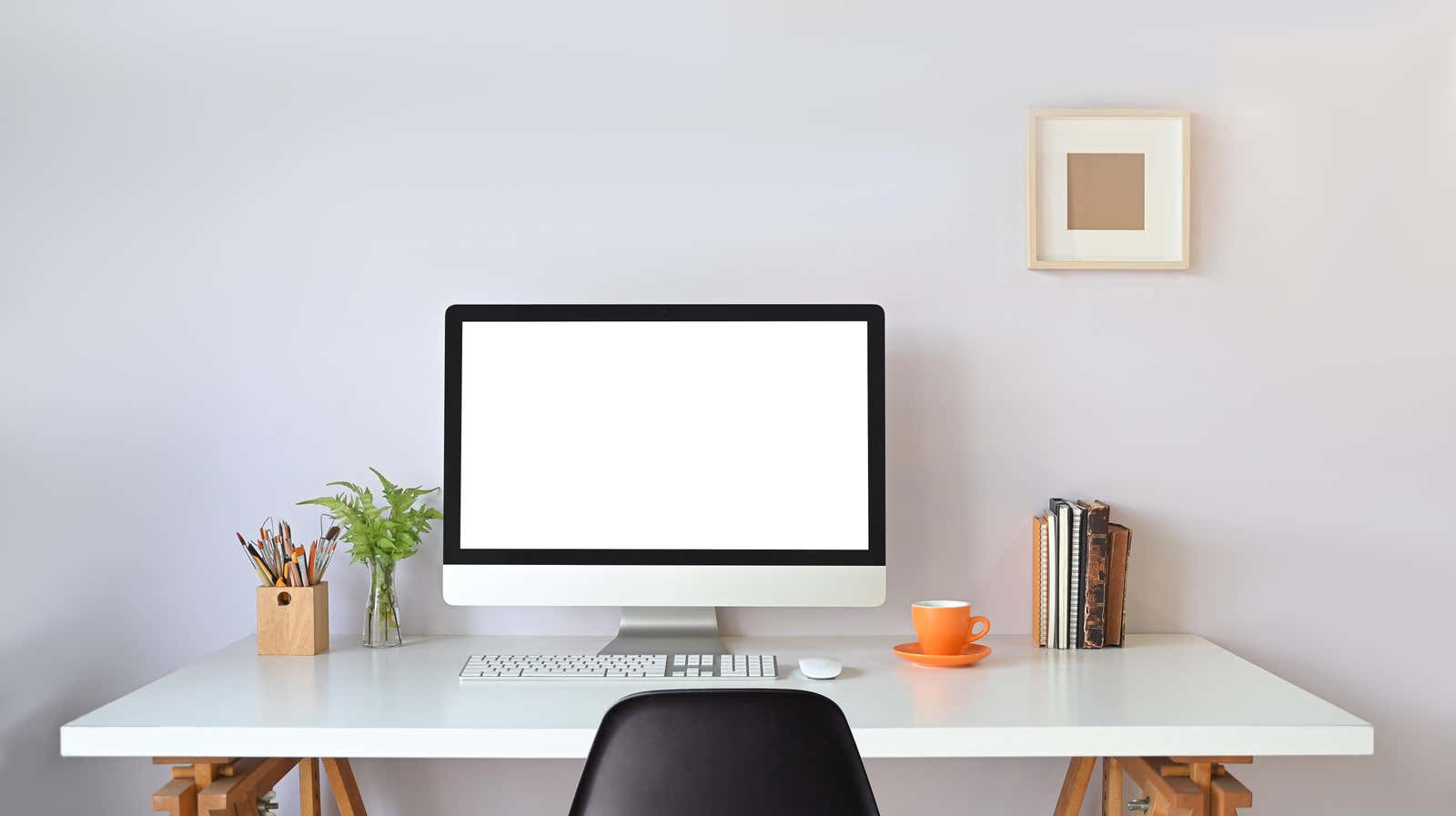 While the pandemic was hellish in many ways, being able to work from home had its advantages. No commuting, no accounting Brenda offloading a long drama about raising her dog with an ex, and the simple joy of showing up at meetings in your most comfy pajama pants and slippers. But perhaps the biggest benefit of WFH is the fact that sometimes you don't need to work at all.
Some people have perfected the art of appearing to be hardworking when they are actually doing important personal matters, such as naps or yoga classes. Here are some of the more creative ways to play with the system.
Don't let your computer sit idle
Rule number one of pretending to be working: make sure your computer screen is never idle. The most traditional way is to go to your computer's power settings. On a Mac, go to System Preferences> Battery and select the Prevent my computer from going to sleep automatically when the computer is turned off. Drag the Turn off display after slider to Never. In Windows 10, go to Settings> System> Power & Sleep and set your screen and computer to Never. You can also complement this trick with an application such as Move Mouse , which additionally simulates mouse movement to keep your computer awake.
Many instant messaging apps and platforms, such as Slack and MS Teams, automatically mark you as "absent" after a period of keyboard inactivity, which could potentially strike back straight into the HR office. Here are some of the best ways we've found to trick your computer and all of your coworkers into thinking that you are actually still there.
Trains, fans and … optical mice?
One genius put the extra effort when they attached their mouse to a motorized steam train called Thomas the Tank and let the toy train drag the mouse down the plastic path.
If you have a spinning fan standing still, why not glue some pencils to the sides of this bad guy and let those tiny lead pens gently move your mouse back and forth ? Note. You will need a mouse that connects to your computer to keep it from falling off your desk.
This third one requires certain conditions, but if you have an optical mouse and a desktop version of Slack, and not a browser version, on your phone, this hacking is useless. Adjust the brightness to the max, play a long YouTube video, plug it in (so it doesn't sleep), and place the optical mouse right over your phone screen (which has Slack open, of course). The light changes in the video can make your phone think you are "active." Note: When Mashable tried this, it worked with one YouTube documentary, but not another video in the second test. So do a test run before starting your Pilates class.
Configuring Email and Message Notifications
When you're on the road or just enjoying a 20-minute siesta, make sure your mobile device is set to receive notifications when coworkers try to contact you. For example, in Slack> Preferences, set Notifications to All New Messages and uncheck the Use different settings for my mobile devices. In Gmail Settings> Desktop Notifications, click on New Mail Notifications and choose a notification sound of your choice.
On your phone, Settings> Notifications> Mail> Allow Notifications (and here again you can adjust the sound).
Maintain a consistent tone when away from your computer
Often times, when we send a quick reply from our phone, it looks more abrupt or casual than when we reply from a desktop computer. We may use lowercase letters or misspelled words. Be sure to bring the same level of professionalism and formality to your responses outside the office; spell check, use capital letters and correct punctuation, and sign as usual if you were at your desk (think "Regards", "Thank you" or "Regards" if you like).
Disable auto-lock
If you're using the Slack app on your iPhone, select Never in Settings for your phone's Auto-Lock feature. In theory (we haven't tested this ourselves), as long as your phone is on, the Slack app is open, the status popup next to your name should remain green to indicate that you are present, ready to go, and ready to go. Even if you're heading for early happy hour.