How to Choose (and Package) the Perfect Duffel Bag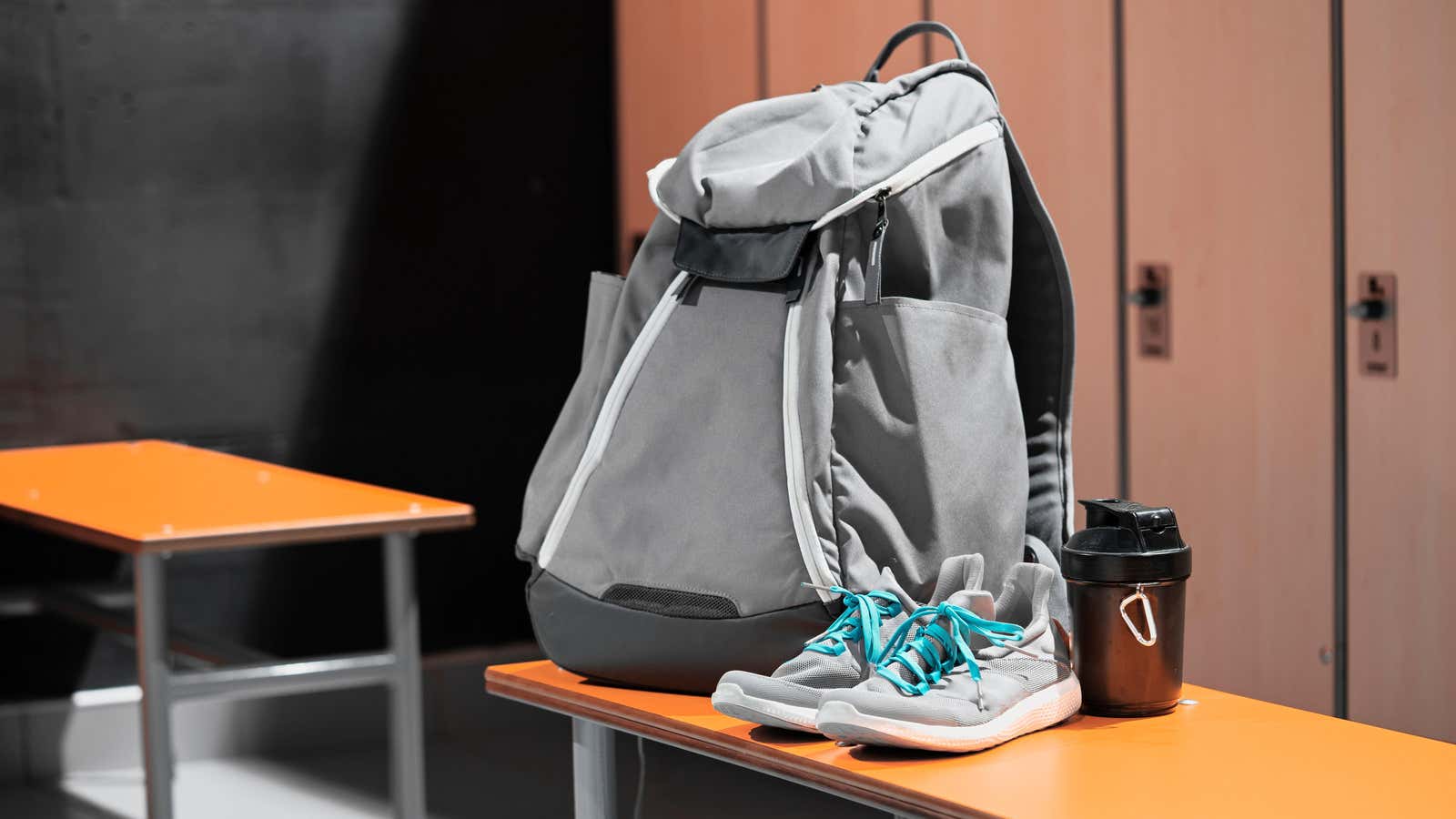 Gym fees are a bit like travel fees: you must have all the supplies you need for your destination, and you also need to organize everything so you can find them at the right time. And to keep it fun, you need to have a plan for handling content that is often wet and smelly.
Here are some tips for choosing and packing a duffel bag to keep your trip smoother and nothing worse or harder to find than it should be.
Consider the straps
How will you carry your gym bag? I usually carry my bag from the car to the gym and back, so I love the sporty style that I can hold in my hand. My bag has a shoulder strap that I can attach as a last resort, but usually I prefer not to.
On the other hand, if you are traveling on foot or by bus, backpacks make more sense. Remember to think about what else you will bring with you – for example, if you are on the subway and to work and to the gym. One backpack and one carry or shoulder bag can go well with each other. It's up to you to decide what to use for the gym and what for work. You can also think of a larger backpack style bag with dedicated compartments for each function.
Shoe tunnel or no shoe tunnel?
If you only need to bring a few items with you, a bag with one compartment will do. But if you need more than just a bottle of water and a towel, you need to think about organization and containment.
I always have a pair of weightlifting shoes in my bag and should be separated from everything else so that all my belongings do not get dirt from the floor or the smell of my feet. Many bags have a waterproof tunnel-shaped compartment that you load from the outside, and it might be perfect for shoes.
But I don't like the shoe tunnel. I want my shoes to breathe – to get rid of that stench – so I prefer the mesh compartment. (My bag is an Adidas Defender which has one mesh pocket on the outside and one without mesh.)
However, the shoe tunnel can be used as a wet bag, which is very important if you are swimming or know that you will end up with wet or especially dirty clothes. Just remember to empty it as soon as you get home.
How to pack wisely
No matter how many compartments your bag has, you need to make sure you can access the right things at the right time. I recommend breaking things down into categories and packing each category separately:
Pre-workout items such as sportswear.
Items you will need during your workout, such as a belt and a bottle of water.
Items you will need later, such as a towel and shower supplies.
Items you probably don't need but pack just in case – like a first aid kit or a spare muesli bar.
However, you are not limited to the built-in compartments of your bag. Think like a traveler and use additional organizers like shoe bags and packing cubes.
If I'm going to a meeting where I need a lot of things and I'll be there all day, I have everything I usually have, plus a lunch box full of snacks, a shoe bag with an extra pair of shoes, and a drawstring bag. which contains all types of straps, bandages and gloves that I might need for the day. Many of these things are duplicates or backups that I don't usually carry with me. By putting them in their own bag, I can easily find all my usual things in their usual place and still know where to get them.
Unpack when you get home
The most important part of taking care of your gym bag, besides pulling out things you don't really need from time to time, is opening it every time you get home:
Open the shaker and wash it immediately, or at least throw it in the sink. (If you were smart, you washed it off while you were still at the gym.)
Put wet or dirty clothes in the laundry.
Ventilate anything that is sweaty but not washed, such as knee sleeves and shoes. Loosen the laces, pull out the tabs and place them on or next to your bag so you don't forget about them when repackaging.
This process only takes a few minutes and is very important to keep your bag from festering from its own stench. When I played roller derby, my skate bag was a wheeled suitcase, and I had a place to store it in the basement. Every day, when I came home from training, I would unbutton my suitcase and hang each knee and elbow pad on a set of hooks that I installed for this purpose.
When it's time to get back to the gym, reverse the process – again, it's just a few minutes – and make sure you have what you need.