Use Apple Watch to Unlock IPhone While Masked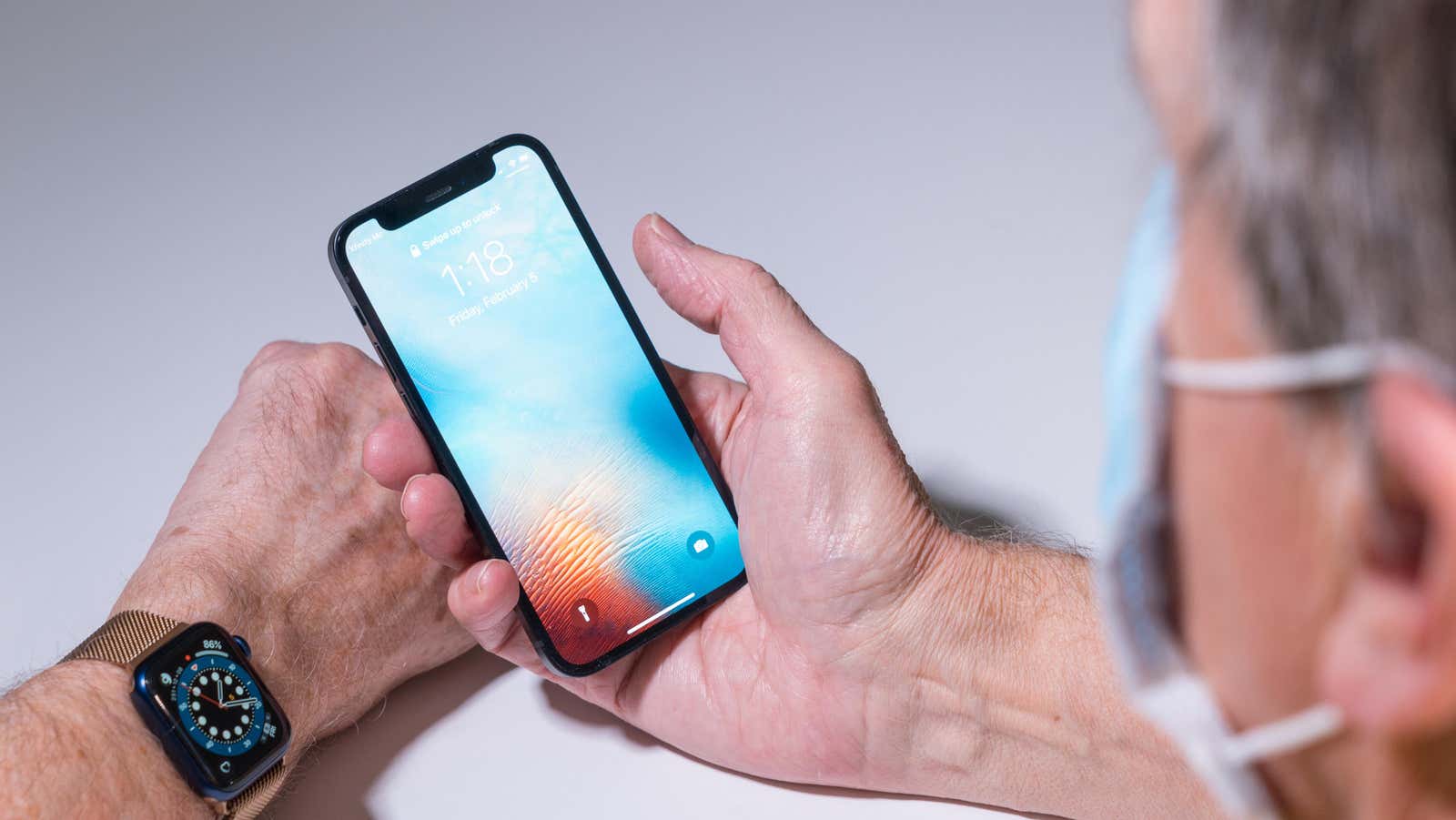 When you wear a mask outdoors, it becomes nearly impossible to unlock your iPhone using Face ID. Technically, Face ID does the trick – if you're wearing a mask, you're covering your face, and therefore your iPhone can't be unlocked. But entering a password every time, like in 2012, is still annoying. To get around this (and even more entrenched in the walled garden), you can now use your Apple Watch to unlock your iPhone, even when you're wearing it. mask, but it is not enabled by default.
How to unlock iPhone using Apple Watch
To unlock your iPhone with your Apple Watch, first check if your iPhone has Face ID. It's very simple – if your iPhone doesn't have a Home button, it has Face ID. Just make sure you update your iPhone to iOS 14.5 or higher to use this feature.
Next, you'll need an Apple Watch Series 3 or newer smartwatch, and you need to make sure your watch is running watchOS 7.4 or newer. You can do this on your watch or in the Watch app by going to Settings> General> About .
The watch must be connected to your iPhone, Wi-Fi and Bluetooth must be turned on on both devices, and a password must be set up on the Apple Watch, and wrist detection must be turned on.
Once you're sure it's all in place, go to Settings> Face ID & Passcode on your iPhone. Enter your password, then turn on your Apple Watch [YourName] , found under the Unlock with Apple Watch subheading. This will be on in a couple of seconds and you will be ready to unlock your iPhone with your watch.
Make sure your watch is unlocked and cover your face with a mask. Now try unlocking your iPhone using Face ID. Your iPhone will be unlocked and you will see a notification that says " Unlocked with Apple Watch" on your iPhone and Apple Watch. If you didn't want to unlock your iPhone, you can press the Lock iPhone button on your Apple Watch, or simply press the power button on your iPhone to lock it again.