Celebrate National French Fries Day With Your Breakfast Sandwich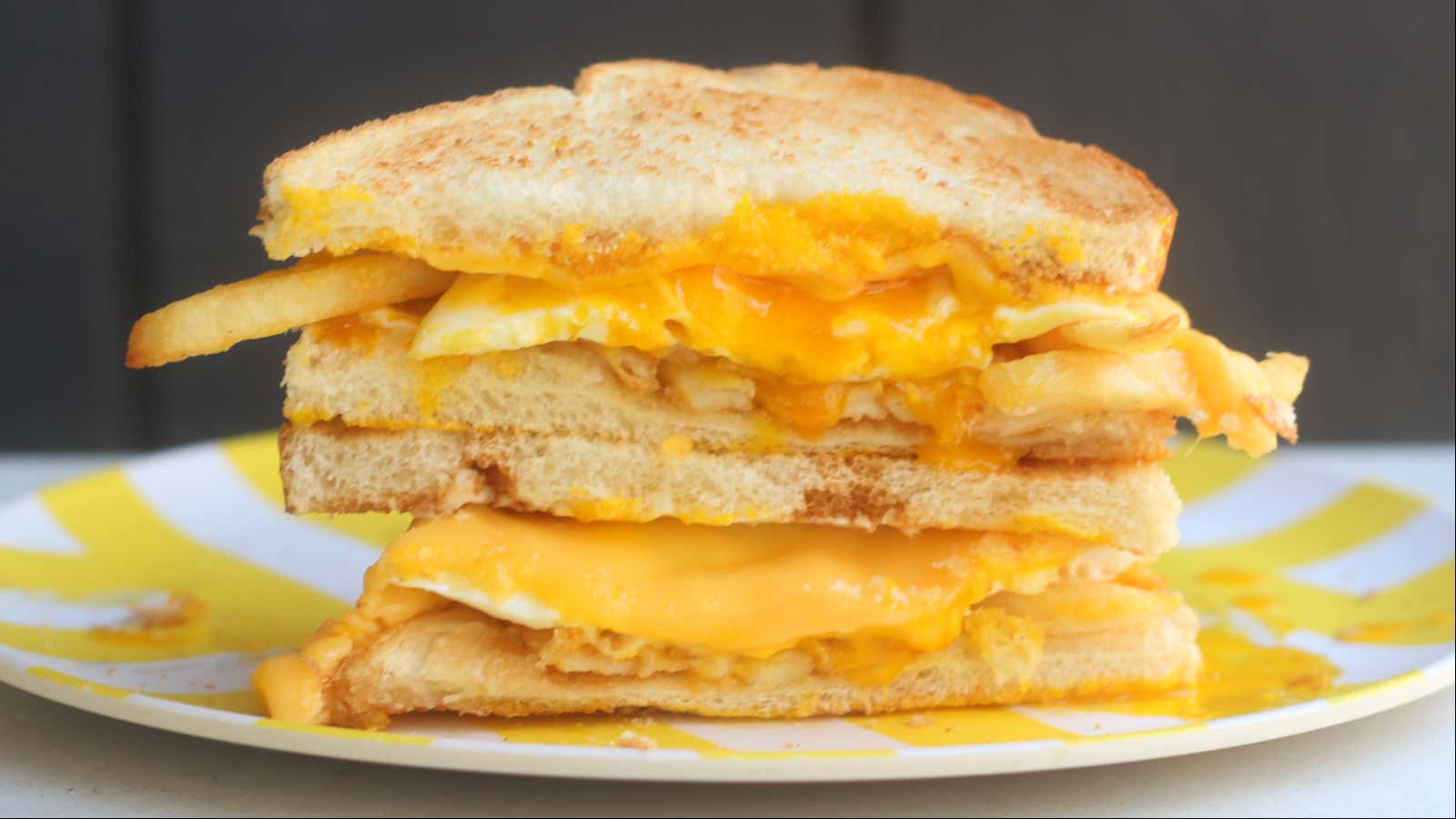 I don't really like "national" food days because I don't need tacos, donuts or – in today's case – fries. The free gifts that sometimes accompany these fake holidays are nice, but I've never been able to get a free item without buying a paid item that is being sold by the promoter. (This is how they understand you!)
But the National Day of French fries come as soon as I found that french fries – it's potatoes, which can be put into a sandwich for breakfast, so I think I am celebrating.
This all happened due to the fact that I ran out of frozen pancakes , but I was craving for the starchy fried potato pieces in my breakfast sandwich. The only potatoes I had in the freezer (or in my house for that matter) was a bag of frozen fries, so I fried them in the air and laid them on a fried egg sandwich, American cheese, some mayonnaise, and lots of hot sauce.
In taste and texture, it was very similar to eating a breakfast sandwich toasted with hashish, with one key difference: The tangling of the potatoes helped hold the sandwich together, creating a small nest in which the egg could rest. Not only did this keep the slippery eggs from slipping off the sandwich, it created a kind of yolk dam that kept more – if not all – of the golden liquid yolk from spilling onto the plate.
Frozen fries work well here – they only need about 15 minutes in a deep fryer or 20 minutes in a toaster to get nice and crispy. Make your own sandwich by placing your little nest on the bottom piece of toast, then place the egg on top of the fries and top with cheese, bacon, or whatever. The breakfast chips sandwich goes well with a lot of seasonings, so don't be afraid to spread them over. (I usually don't like ketchup in this situation, but it only works with fries.)