Use Linktree to Make Your Bio Link Really Useful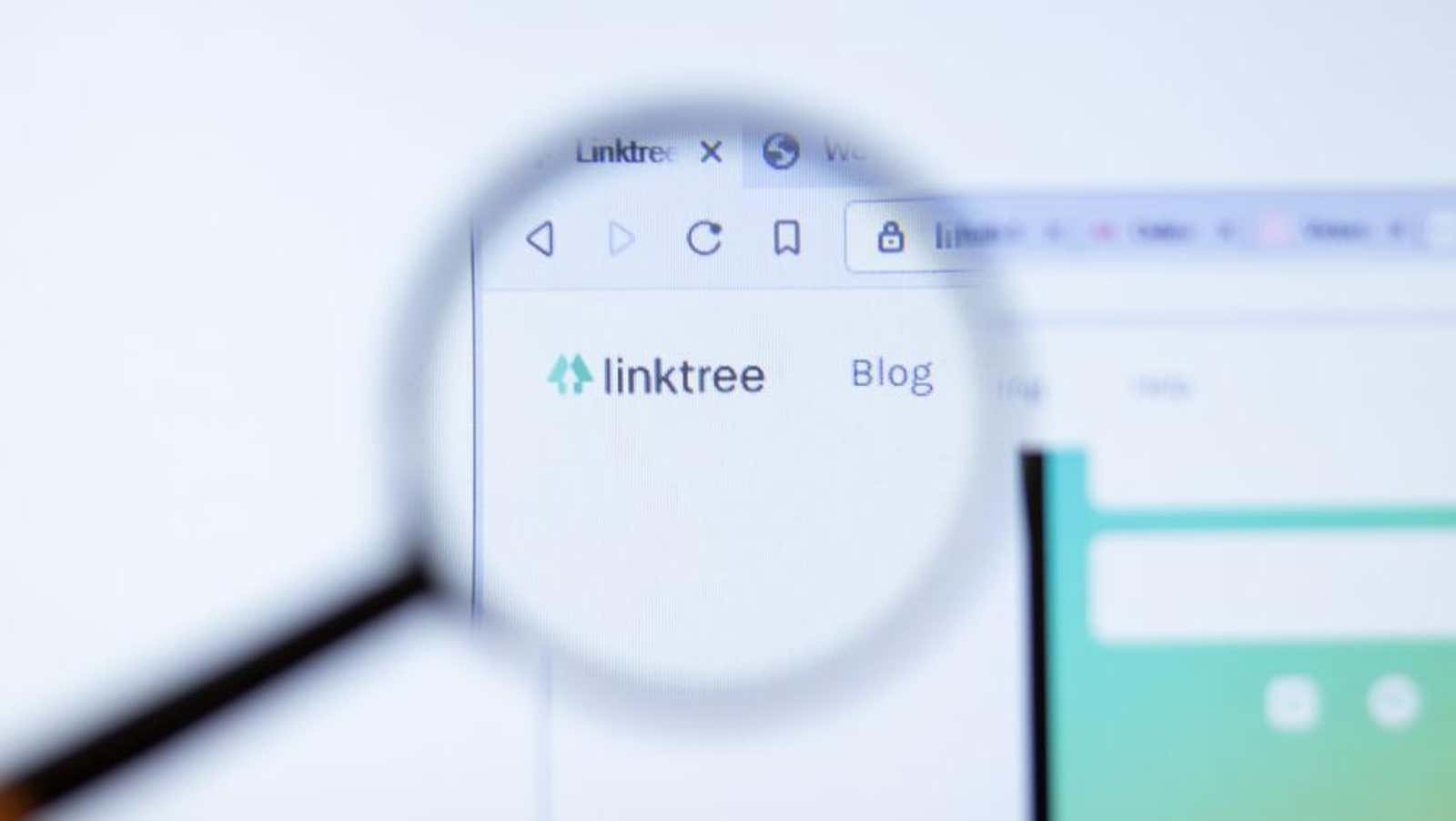 Social media is a vital tool for promoting your work online, but almost every social media app has a serious flaw: you can only insert one "website" link into your profile. For most people, this is not enough – most of us have multiple profiles, projects and portfolios to promote, sometimes to different audiences – which is why link aggregation services like Linktree are becoming an increasingly necessary part of your online life.
Linktree is not the first such website (and we'll outline some of its main competitors below), but it is one of the easiest to use as it focuses exclusively on links and avoids additional features like blogging and media publishing. It can also be used for free, and even the paid version ($ 6 per month) is much cheaper than building and hosting a website and gives you access to many useful analytical tools.
If you've spent some time on social media over the past couple of years, chances are you've checked out someone's Linktree and you might be curious about the service. Linktree profiles are easy to create, but the website's strict interface hides a lot of additional functionality, so we'll walk you through the process.
How to create a Linktree page
The first step to sign up for a new account is here . Even the free Linktree options let you add unlimited links to your profile page, but there is a Pro plan ($ 6 per month) that adds analytics tracking and lets you prioritize links, schedule links to launch at a later time, and more. … For most users, however, the free option will suffice.
After you register and log in, it's time to add and customize the list of links in the Links tab.
Click the Add New Link button to unexpectedly add a Links tab.
Paste the URL into the box.
To make the link public, click the slider so that it turns green. If you later want to hide the link, click the slider again to make it gray.
You can also click the trash can to permanently remove the link from your profile.
Drag the link tabs to rearrange the order in which they appear on the Linktree page.
Some links will have additional parameters depending on what you are linking to. For example, YouTube links can be configured to open in a separate tab and invite visitors to subscribe to your channel.
Free members can add thumbnails to any link and view limited analytics. You can also display individual tweets on your page or, with a Pro membership, automatically display your most recent tweet.
After adding links, click the Appearance tab to change your profile picture, customize your bio, and change the page theme. There are currently 10 free themes, most of which have solid colors or simple gradients, while Pro members can choose from five additional themes, from Night Sky to Rainbow, or create their own with unique backgrounds and fonts. (professionals can also choose to hide the "Linktree" logo). I personally use one of the free themes and it does its job very well .
The last thing to do is go to the Settings tab, where you can update your account information, change your security settings, and add even more useful links, including Paypal and Venmo payment integrations, links to social media profiles, email mail. addresses, messaging accounts like WhatsApp or Telegram, Substack and SMS subscriptions, and more. These add-ons will appear as icons at the bottom of the main link stack. Here you can also toggle your account settings if you intend to link to "sensitive material" (read: adult content).
After adding these latest links and tweaking your settings, your Linktree profile is ready. Copy the "My Linktree" link in the upper right corner and paste it into your various profiles, portfolio pages, etc. Or click "Share" to share it with your contacts via message, email or social media post.
Best Linktree Alternatives
Just in case Linktree isn't right for you (although it's arguably the most popular service), there are several alternatives. Most are limited in terms of price and / or features, or go far beyond the simplicity that Linktree offers, but here are a few options to get you started:
Lnk.bio : Like Linktree, Lnk.bio allows users to add unlimited links to their pages. You can also embed videos and premium subscribers ($ 1 per month) get access to analytics from their links. The only downside is that it requires an Instagram login to use.
Shorby is also very similar to Linktree, with almost all of the same features and even some benefits, such as the integration of a Snapchat story. However, this is a paid service that starts at $ 15 per month (or $ 144 per year) and there is no free option.
Milkshake is another worthy contender for allowing you to create multiple pages and add .gifs and other visuals to your links, but it is only for mobile devices ( Android and iOS ) and cannot be used on desktops. The good news is, it's free!
Finally, if you primarily use Twitter and are looking for a low-maintenance solution, you can embed all of your links in a pinned tweet that stays at the top of your profile as long as you keep it there. You can even link directly to the tweet from other social media profiles, although this is definitely an inelegant solution compared to what you get with a dedicated service.