Rid the Heat With a Strawberry Porridge Cooler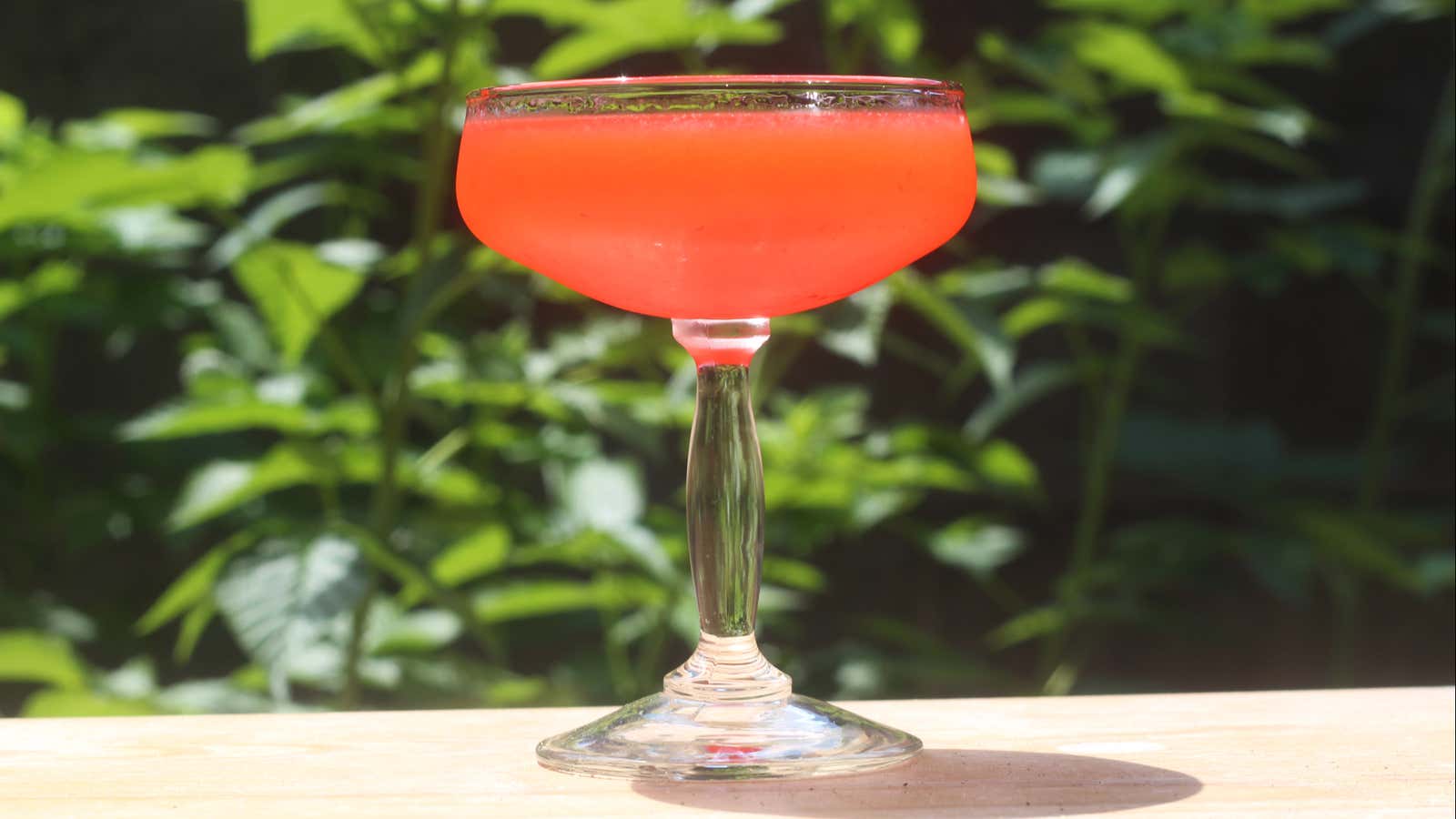 It's hot outside … at least it was. I can't keep track. I'm going to agree with you: this week has had a bad effect on my brain. Starting the week with a scorching 115 and ending at 75 broke me down in my own way. I never liked being hot, but now I 'm afraid of the heat – but at least my garden survived.
This kind of heat – an unprecedented, searing, alien heat of 115 degrees Celsius – is not the kind of heat that makes you want to drink cocktails on a lounger, but now that the "normal" heat is back, I think we can start doing it again. I originally wanted to start this long weekend with a strawberry daiquiri whipped with homemade strawberry Hood jam, but I ran out of rum, so we use cachaça, sometimes referred to as "Brazilian rum," so mum, bar cart!
And yes, I know I've written about a lot of jam cocktails , but this one is worth highlighting. The jam becomes sweet, but it also gives an intense strawberry flavor, and the cachaza makes it interesting – all you have to do is shake and strain. Jam also tends to give any drink that has a "breakfast vibe" so you can start drinking much earlier and not feel weird about it. To make this hot pink cashew cooler, you will need:
2 ounces cachass
3 tablespoons strawberry jam
30 g lime juice
Mix everything in a shaker with ice and shake until the shaker is too cold to handle. Strain through a fine mesh sieve into a glass for compartment, stirring the jam in a sieve with a spoon so that it does not clog. Soak up the sun if you're still on good terms with the thing, or drink in the shade, or inside, or in a cool basement.