You Can Fly First Class for the Cheap Right Now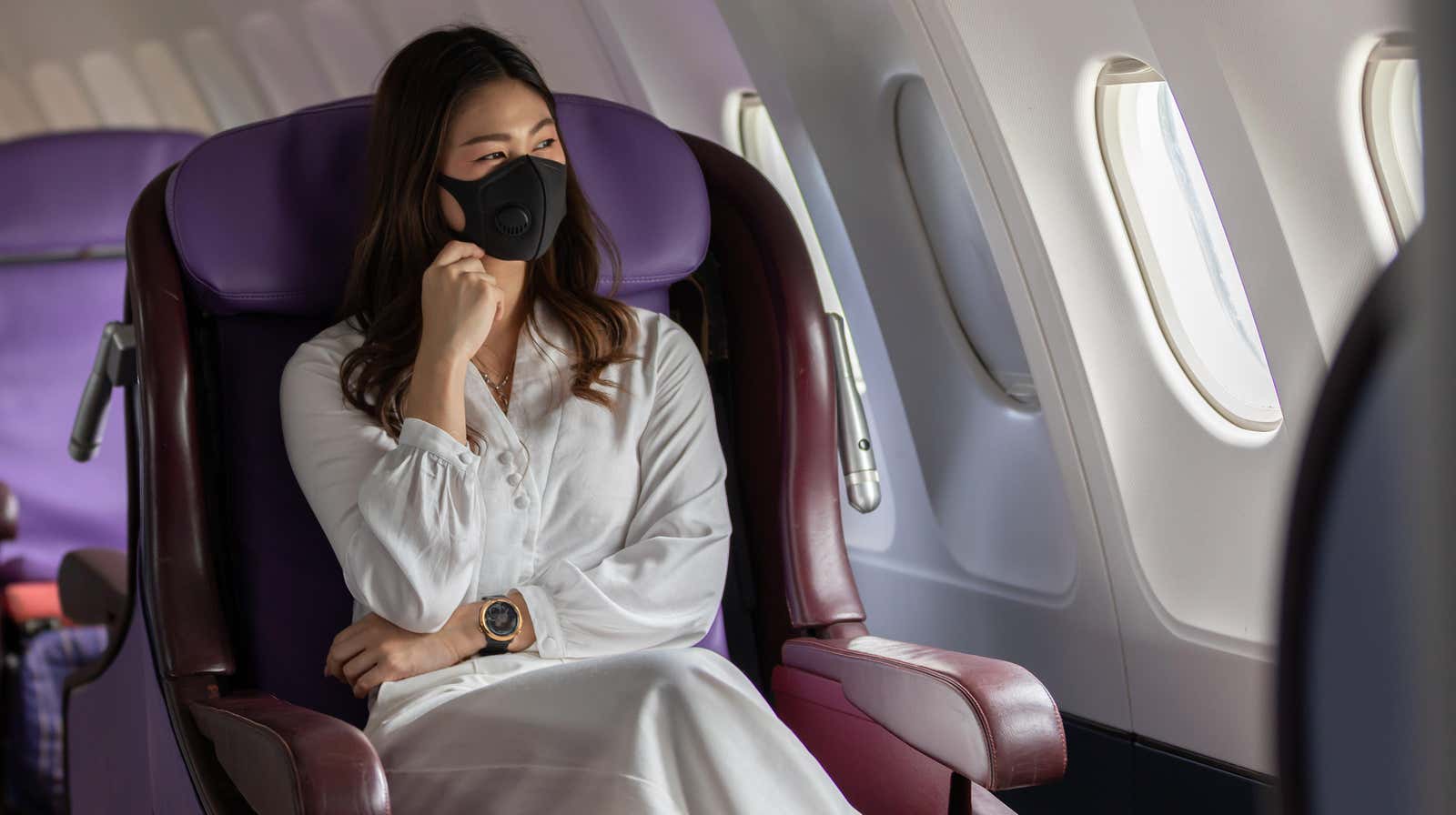 While it is true that flight prices have jumped due to post-pandemic demand (not to mention a shortage of pilots ), the premium seats usually filled by business travelers are the exception to the rule, mainly due to a decline in corporate travel. This means it will be easier for you to find big discounts on first and business class tickets to non-tourist destinations – sometimes up to 70%. Here's what you need to know when planning your trip.
The demand for air travel is currently k-shaped
There are indeed two markets here, depending on the type of traveler: people with deferred demand for economy class travel, be it tourist or family travel, and business travelers, who are usually paid for by their employer.
Airlines are struggling to keep up with the first category of passengers, so prices for economy class tickets have skyrocketed, especially to tourist destinations such as Miami and Las Vegas . On the other hand, airlines have struggled to fill premium seats on regular business travel routes, especially international flights, resulting in prices that are often significantly reduced by 20–70%. According to The Wall Street Journal , some examples include:
Between Chicago and London, American Airlines offered business class tickets starting at $ 2,389, less than 50% of the price for the same trip in 2019.
Between Chicago and Atlanta, Delta Airlines First Class can be found for $ 407, which is a 40% discount on the same fare compared to 2019.
Between New York and Paris, French airline La Compagnie offers Business Class flights for $ 1,662, which is 68% cheaper than in 2019.
Between New York and Vienna, Austrian Airlines in business class cost $ 1,861 a flight in September, down 70% from 2019.
What's intriguing about these prices is that while they're still expensive compared to economy fares, the discounts are large enough that premium seats may suddenly feel much more worthwhile, especially if you can splurge on the extra comfort. For example, the difference between Economy and First Class on a Chicago to Atlanta flight is $ 250, up from $ 413 before.
Things to consider before booking a flight
Part of the decline in business travel, and abroad in particular, is due to continued concerns about the pandemic. While the EU is expected to open most of its borders by September, the spread of the rapidly spreading COVID variants could change those plans . If you intend to purchase a first class ticket abroad, make sure it is refundable or at least you will receive a payment voucher in case of flight cancellation.
Plus, the line between business and tourist destinations isn't always clear-cut (New York and Paris, for example, both), so you're better off looking for discounts on flights to less popular tourist destinations – more Atlanta-Denver, less New York. -San Francisco, for example. Since discounts can vary, your best bet is to just play Google Flights and see what deals you can get for the places you might want to visit.
Another consideration is that you may not be getting full, first – class service, as some airlines have yet to return to nutritious meals due to COVID-related cuts.
Bottom line
Because Economy tickets sell out quickly, a premium seat can provide the most flexibility when booking your flight for the date you travel. Even at a discounted rate, flying this way is not cheap and will still fit your budget, but the added comfort can pay off, especially when you can fly overseas long haul again.