Paying Rent on Credit Can Really Make Sense With This New Card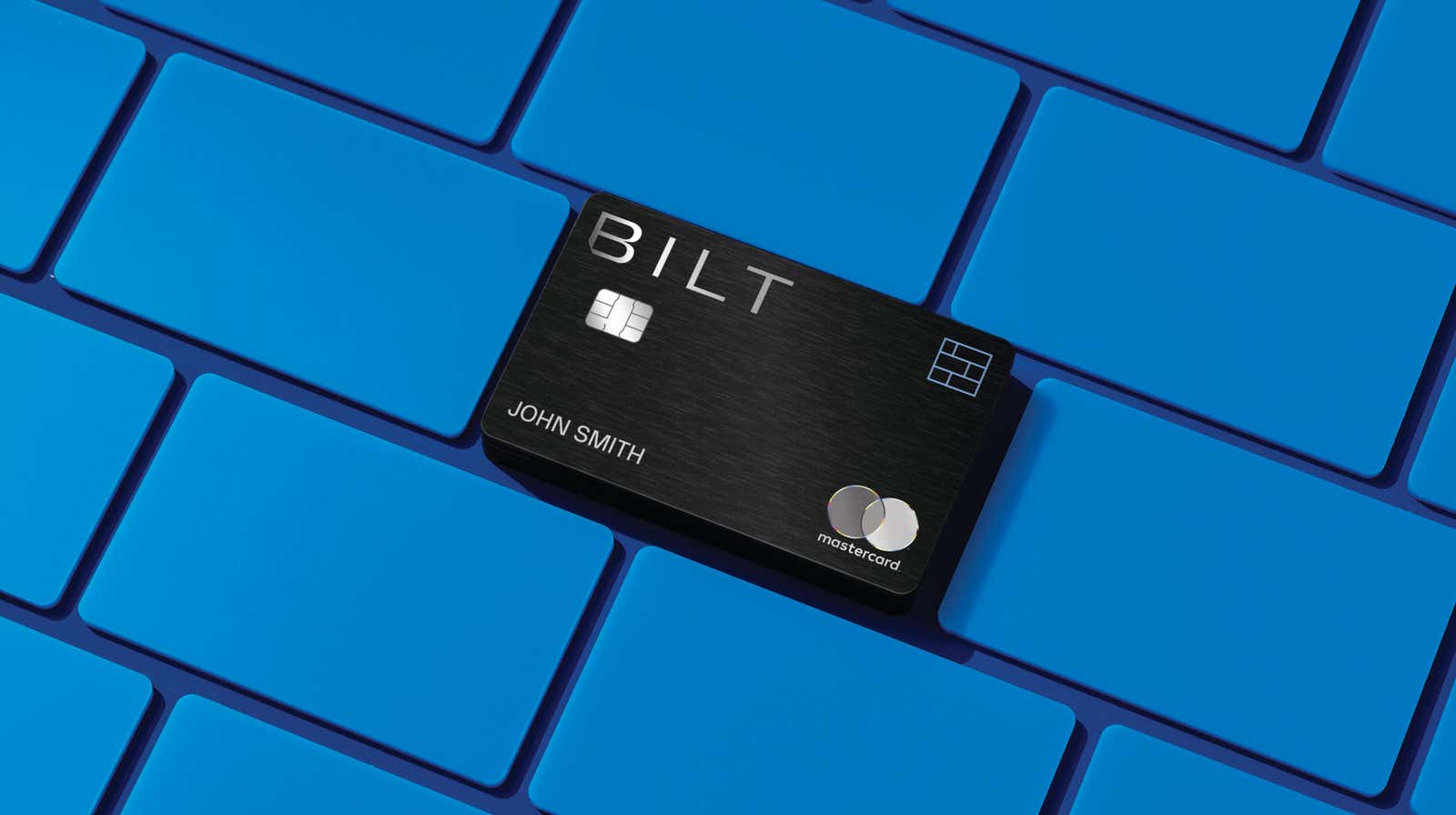 Although renting is the biggest monthly expense for millions of Americans, rent payments rarely pay off or improve credit ratings, as most people have to pay by check. This is where the new Bilt Rewards program comes into play, offering the first credit card that can pay rent without the usual third party fees. But is it worth it? Here's a look at the pros and cons.
How does Bilt Rewards work?
Bilt Rewards is actually two things: a loyalty program app and a bonus credit card. If your rental property is part of the Bilt Rewards Alliance, which has over 2 million units participating, you can pay rent directly from the app – no commission – and earn 250 points per month on every payment (each point is valued at 2.11 cents per dollar spent, according to The Points Guy ).
When using the card fees via the app can be used to pay the rent without any service fee (usually 2-3%), even if your home is not included in the network, as the company will send the payment to your landlord on your behalf – in the form of Check sent via UPS or ACH direct bank transfer. This is great because most landlords do not accept credit card payments due to transaction costs, and if they do, those costs are ultimately passed on to the tenant.
The card has no annual fee and offers bonus point multipliers based on spending. There is a little welcome offer in the first month: you can earn 3x points for rent up to 10,000 points, as well as 2x points for all non-rental expenses. Thereafter, non-rental expenses are reduced to 1 point per dollar on the card. According to Nerdwallet , additional multipliers apply if you use the card to pay your rent, but they are actually based on non-rental spending targets. It works like this:
Blue Status: Spend $ 250 on eligible non-rental purchases within a month and you will earn 1 point for every $ 2 the next time you pay your rent.

Silver: Spend $ 1,000 on eligible non-rental purchases within a calendar month and earn 1 point per dollar on your next rental payment.

Gold Status: Spend $ 2,000 on eligible non-rental purchases within a calendar month and earn 1.5 points per dollar on your next rental payment.

Platinum: Spend $ 3,500 on eligible non-rental purchases within a calendar month and earn 2 points per dollar on your next rental payment.
Points can be redeemed for a variety of items such as hotels, flights, home furnishings, art and gym activities. Notably, you can also use your points to pay rent or as part of the down payment on an FHA or Fannie Mae mortgage. Since the card is part of the Mastercard World Elite program, there are other perks as well, such as mobile phone insurance, discounts from merchants like Lyft and DoorDash, and 24/7 concierge services.
And since paying rent with a high-interest credit card can be a debt trap for many borrowers, the Bilt card can disable rent payments when users don't have any cash savings in their linked bank account. Borrowers who are considered more risky will need to use this feature.
Is the Bilt Rewards card worth it?
The lower 1x reward multipliers for non-rental expenses are below average when compared to other bonus cards, many of which offer a flat double rate. However, the bonus is paid based on how much you spend on rent, allowing you to claim rewards for expenses that cost many renters thousands of dollars a month. Plus, paying by credit card will help you improve your credit score over paying by check.
Whether the combined reward is worth it will depend on your day to day and rental expenses. For example, at the lowest blue tier, you will only receive a few dollars in total for monthly non-rent expenses, but you will also get about $ 30 back depending on your rent. Not very good, but comparable to the monthly income from other bonus cards. Of course, if you spend a lot on rent or other expenses each month, the rates get better (however, it's another question if you can qualify for Platinum rates by spending $ 3,500 on non-rental expenses). At the end of the day, you really need to do the math to figure out if the card is worth it.
However, if you are already using a third party app that charges you 2-3% to pay your rent, then you should consider this program. And if you're already a Bilt Rewards Alliance resident, you should definitely join the Rewards Program if you want to pay by credit card, avoid transaction fees, and claim a few simple bonus points.
How can I get a card?
The Bilt card and bonus program are currently invite-only, but you can register for an invite here . If accepted, expect invitations within the next few weeks.