Make a White Lady From Meyer's Lemons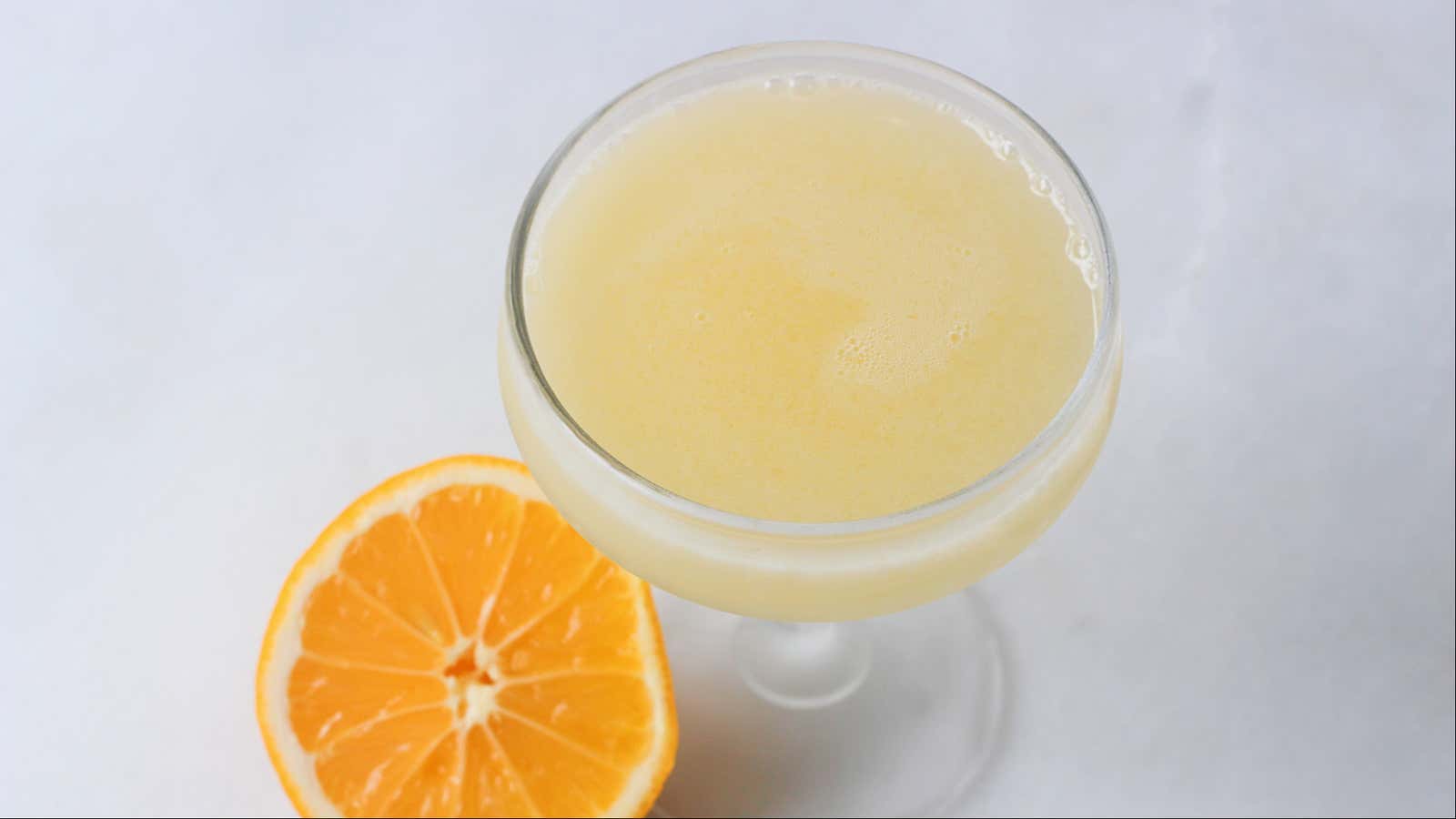 While I love the good Bloody Mary, I tend to think of her as a liquid snack that is best eaten before eggs. And the White Lady is a cocktail that I can drink at breakfast. It's light, bright, citrusy and sour – everything you want from a rich and heavy brunch. You can cook this with egg white, but I usually don't, simply because it adds an extra step and I rarely want to do more than the minimum (at least when I'm making drinks for myself).
Luckily, this drink shines without too much hassle. Gin, citrus fruits, and some sort of orange liqueur are all you need, but my favorite iteration of the denim drink is a David Lebowitz recipe that uses dry curaçao from Pierre Ferrand . PF curaçao is made from bitter, green-skinned oranges rather than the usual sweet and / or sour oranges, making it nice and dry.
The only change I've ever made to David's recipe is lemon juice. If there are Meyer lemons, I will choose one of them every time, not the usual yellow lemon. When paired with curaçao, the sweeter, more floral aroma of Meyer's lemon gives the drink a joyous orange hue that I really like. (Egg white will only improve this quality; click here to continue this course of action.)
To make this slightly invigorating, refreshing classic cocktail, you'll need:
2 ounces gin
30g Meyer Fresh Lemon Juice
30 g dry curacao Pierre Ferrand
Place everything in an ice shaker (or one large cube) and shake until cooled. Strain into a chilled compartment glass and garnish with a strip of zest if desired. I found it unnecessary – Meyer's lemon juice has such a heady, botanical flavor that I don't usually miss the side dishes.