Your Vaccination Card Will Bring You Free Krispy Kreme Donuts All Year Round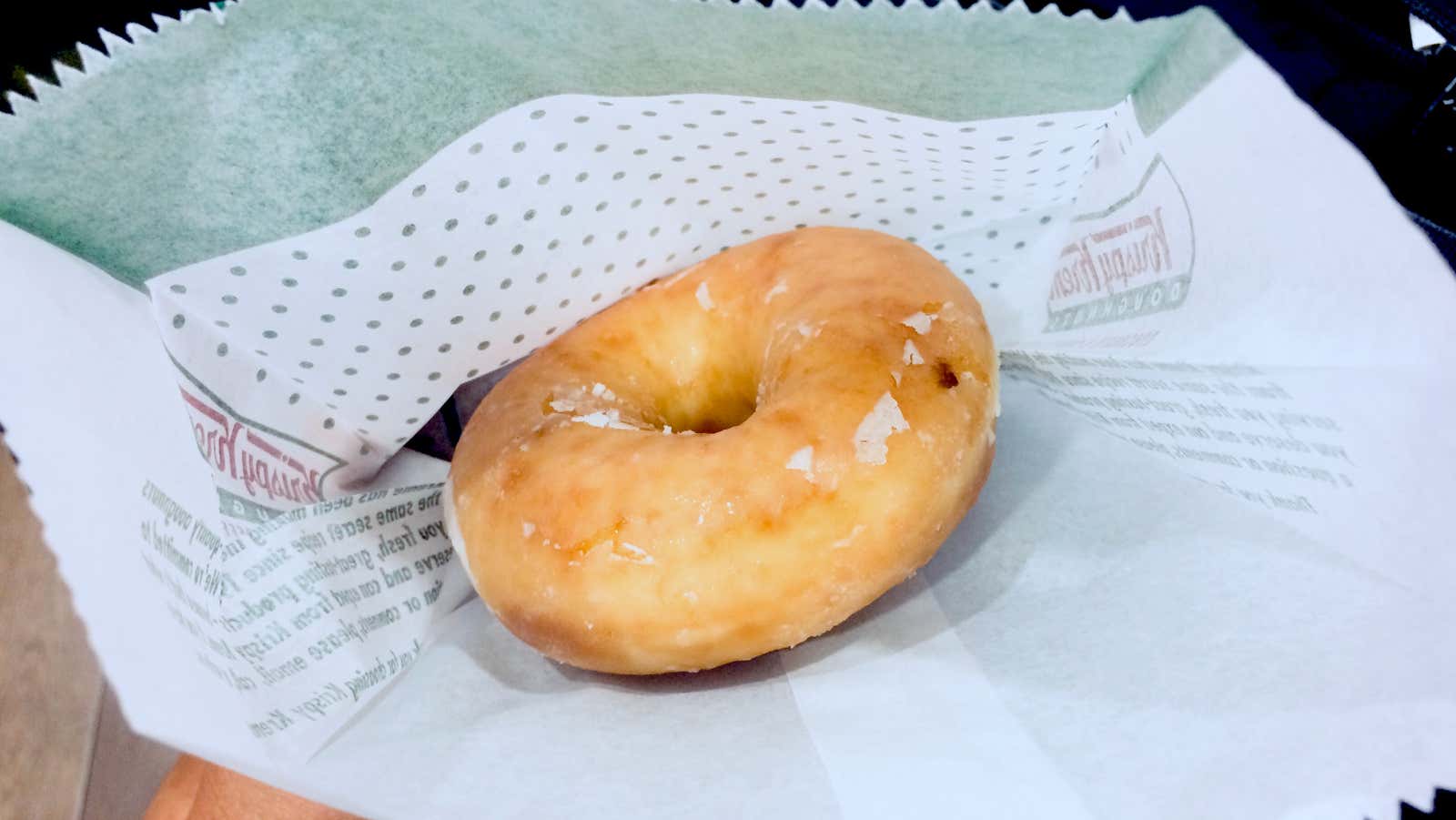 In case "no deadly virus" is reason enough to offer your hand for a couple of doses of vaccine, Crispy Cream wants to cheer you up a little – in the form of free donuts throughout the year.
The company today announced that from now until the end of 2021, you can get a free original glazed donut if you show a valid vaccination card any day, anytime, anywhere. You can walk once a week, once a day, or visit multiple places on any given day and they will just keep passing them on.
With this proposal, Krispy Kreme doubles the support of all those involved in the fight against COVID-19. A company spokesperson said the brand also donated more than 30 million donuts to healthcare workers, first responders, teachers, trainers and retirement-age alumni during the pandemic, and more on its way to healthcare workers and volunteers who help introduce the vaccine. And to encourage itself to get vaccinated, the company offers each employee up to four hours of paid vaccinated leave.
If you really want the trip to your local Krispy Kreme to be worth it, head any Monday from March 29th to May 24th and grab your free Medium Coffee – no purchase required. (And if you're still waiting for the vaccine appointment, you can also get your own free original glazed donut these Mondays.)