Use an Ice Cream Bowl to Chill Wine Quickly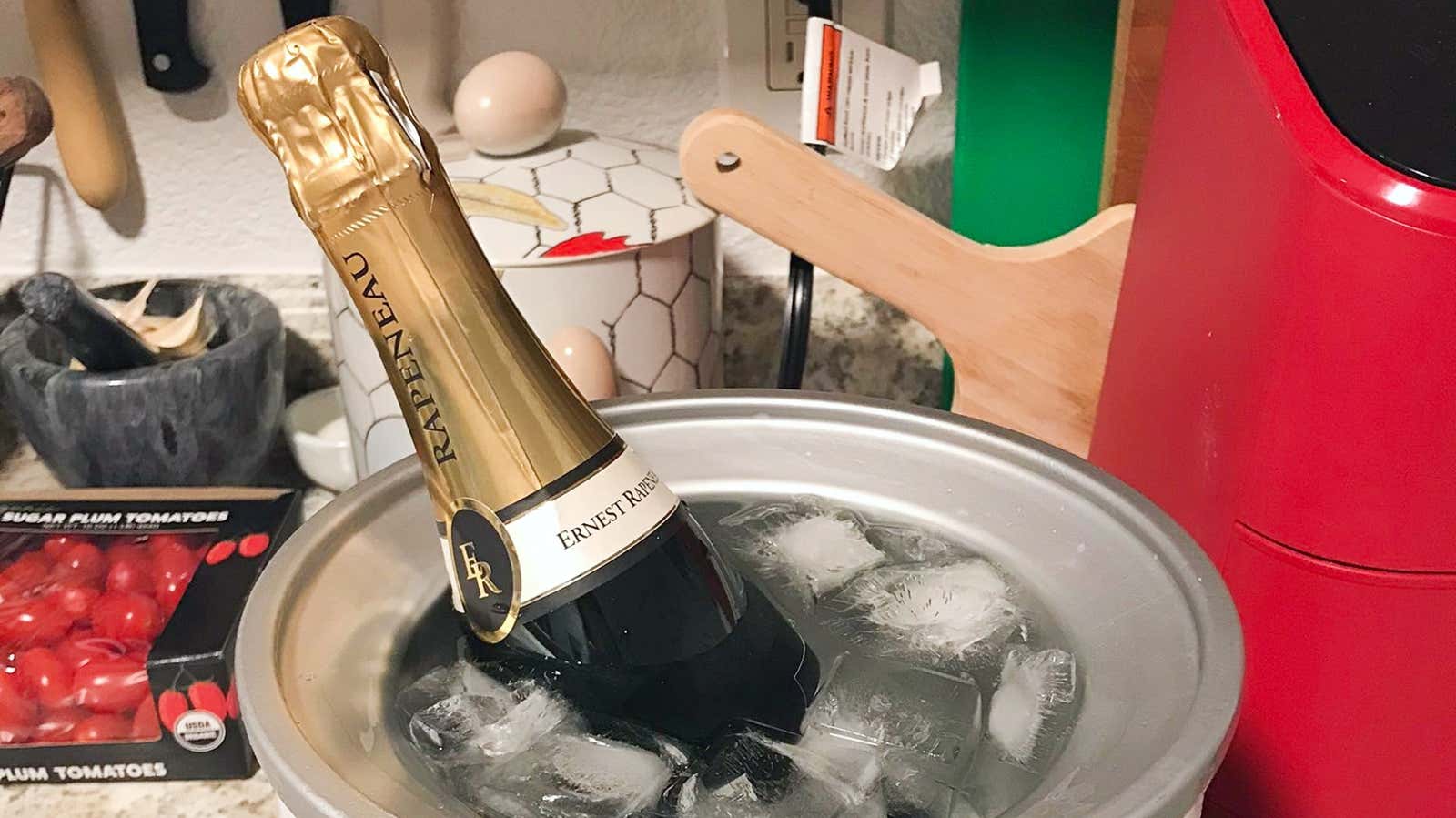 One of my favorite things to do when moving from a studio apartment to a small home is buying a normal size refrigerator with a normal size freezer. (Dishwasher second place.) I feel like a changed woman. There was almost no room in my tiny freezer for bags of frozen vegetables, but now – thanks to the icing over my standard fridge – I can participate in activities such as storing discounted steaks, "quick freezing" and "Holding a bowl at all times for ice cream in the freezer ".
Keeping my ice cream bowl in the freezer so it's always frozen and ready to go seems downright luxurious. In addition to making ice cream whenever I feel like it, a frozen ice bowl can be a great impromptu ice bucket for chilling drinks like last-minute holiday champagne.
This is a very simple maneuver: fill a frozen bowl with water and place a bottle of champagne, beer, soda, or whatever in it to make it pretty and frosty. If you have one, add a few handfuls of ice to speed up the cooling process. Small bottles will cool in about five minutes, large ones in 10-20, depending on their size and starting temperature. When the drink is ready, simply drain the water and place the bowl back in the freezer.
It cools down pretty quickly, reduces the amount of ice you need in the bucket, and gives you a second reason to buy a seemingly single-use item. ("Homemade ice cream" should be a good enough argument to own, but "homemade ice cream and chilled champagne" is even more compelling.)
This article was originally published in June 2016 and was updated on February 8, 2021 with updated photo and instructions, and in line with the Lifehacker style guidelines.