Avoid This Scam by Offering "free" Netflix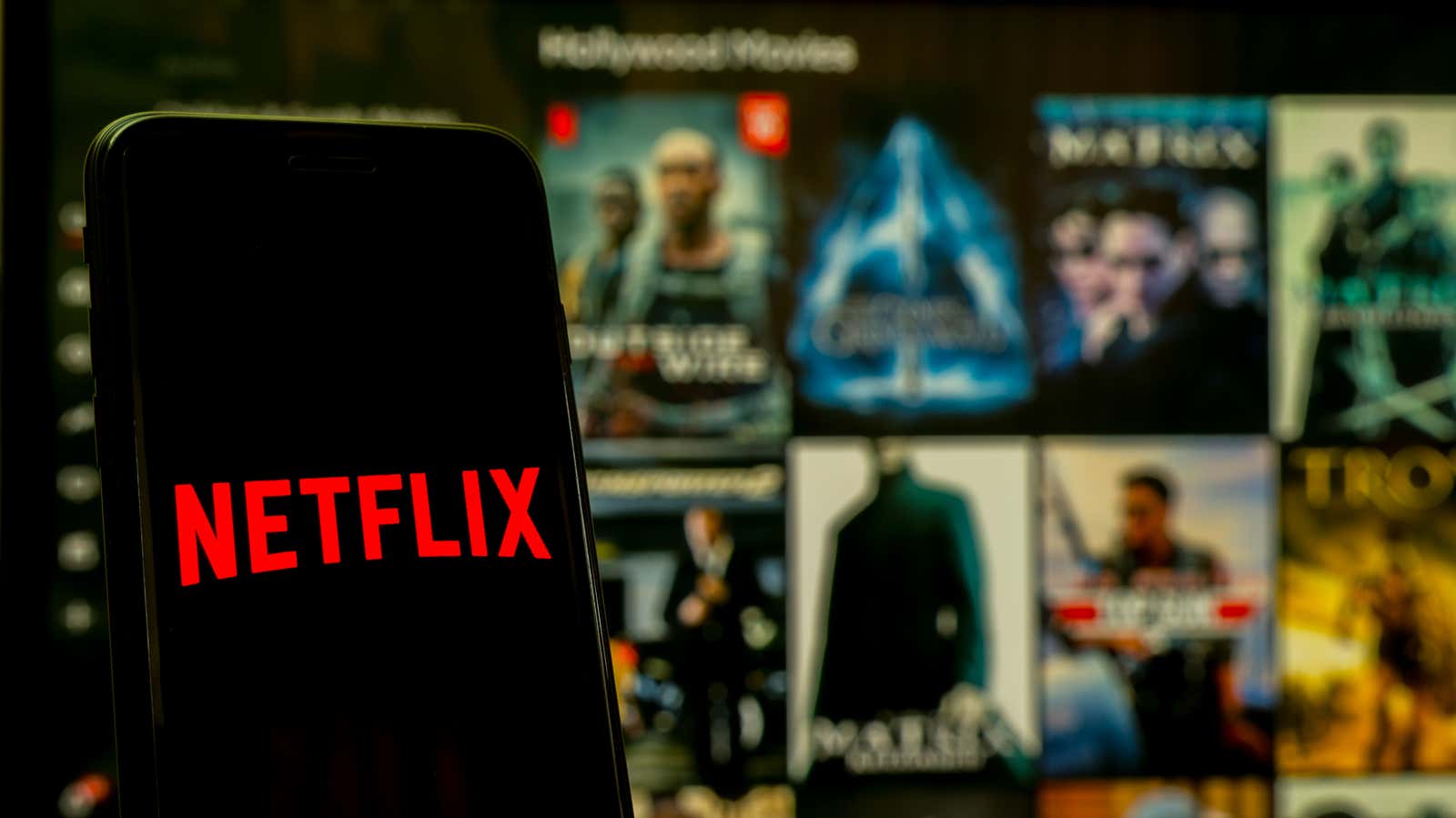 The Better Business Bureau reports a rise in phishing attacks that offer free Netflix throughout the year, "due to the pandemic." What makes them so dangerous is that they will link to fake login pages that are highly persuasive – in some cases with functional CAPTCHA user validation fields designed to convince you that the site is real.
How the scam works
Netflix-related scams have been a persistent problem since the outbreak of the pandemic, as phishing attacks using fake Netflix URLs have skyrocketed – up 646% last summer compared to the same period in 2019, according to Webroot security service . In the latest version of grift, people receive a text message similar to the following:
Due to the pandemic, Netflix is ​​offering everyone a free year of service to help you stay at home. Click the link to register.
Clicking on the link will take you to a fake login page that asks for your personal information and credit card details. Of course, your credit card will be charged without your permission and you won't get access to Netflix. In addition, your personal information can be sold or used for other scammers. Since a fake login page can be a very compelling copy of a legitimate Netflix login page and may even include CAPTCHA function blocks , many people fall into the trap of being scammed.
As a general rule of thumb, don't click on links in unsolicited texts and don't trust any login pages just because they look legitimate. The Better Business Bureau (BBB) ​​has the following tips for avoiding Netflix phishing scams:
Don't believe every text you receive. Typically, companies cannot send you text messages unless you agree to receive them. If you receive a text message from a company that you have not given permission to contact you in this way, be careful.
Go straight to the source. If an offer seems odd or too good to be true, contact the company directly by viewing their official online contact information. Call or email customer service to see if the text message you received is legitimate.
Study the web addresses carefully. If you follow a link in a text message that you believe is legitimate, take a close look at the web address before taking any action to ensure that you are visiting the company's official website and not someone else's. similar.
Ignore the instructions for the text "STOP" or "NO". Even if you understand that the message is a scam, do not reply for any reason. Scammers may ask you to send a text message to make sure your phone number is active. Instead, simply block the number to avoid receiving future messages from it.
Change your password. Even if you don't fall for this scam, Netflix advises its customers to change their password if they are targeted. Click here for more tips from Netflix.
If you receive text messages from scammers, please report them on the BBB scam counter .