Best WhatsApp Alternatives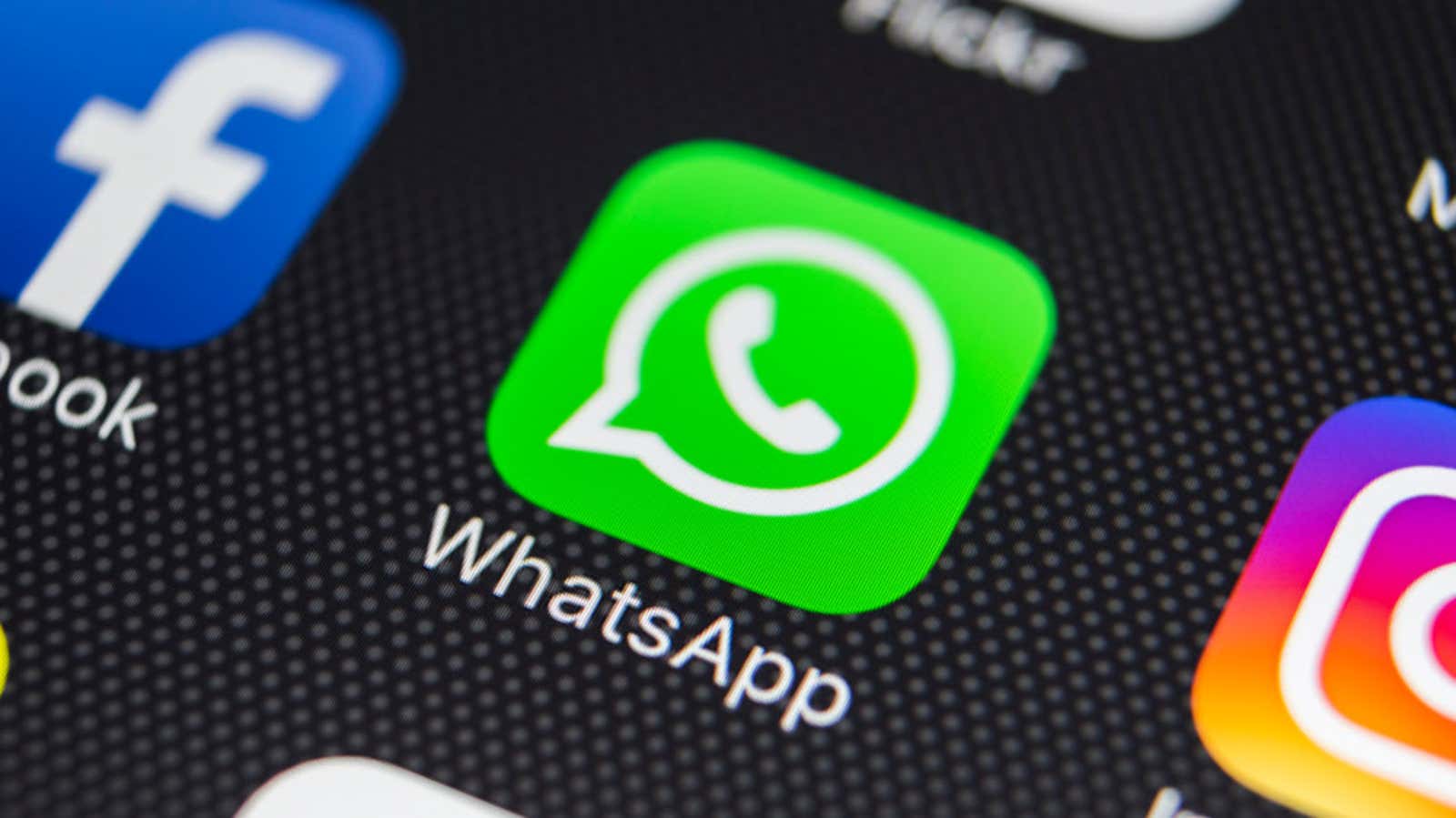 Last year, Facebook merged WhatsApp, Facebook Messenger and Instagram private messages into a single messaging platform. While each app remains a separate icon in your phone's app library, users can now communicate with each other across platforms and enjoy new end-to-end encryption features and options. However, due to the forthcoming change to WhatsApp's privacy policy, this also means that WhatsApp users' data will be shared with Facebook and its partners from February 8th. This applies to all WhatsApp users, even if they don't use Facebook, Instagram or Messenger.
Facebook warns WhatsApp users of the change via an in-app notification, but does not explain what types of data Facebook will collect about WhatsApp users. To find out, you need to read the new privacy policy on the WhatsApp website . According to the latest version published on January 4, 2021, Facebook will now collect the following information across all WhatsApp accounts:
Account registration information, including your name and phone number.
Your IP address.
Network and service information.
Technical information about the devices on which you use WhatsApp.
Data for exchanging data with other users and businesses.
Transaction data in the application.
The policy also states that Facebook may collect "other information specified in the Information We Collect section, or received after notification or based on your consent."
This is a big change from WhatsApp's previous privacy policy, which allows users to opt out of sharing their data with Facebook while continuing to use the app. Unfortunately, the new policy requires users to agree to the changes or stop using the app after the policy update on February 8th.
It is understandable that many users are unhappy with privacy policies, platform mergers, or even Facebook's acquisition of WhatsApp from the outset. When it comes to user privacy and data privacy, Facebook doesn't have a clear track record and some of us just don't want to be tied to the ecosystems of large companies like Facebook. So let's take a look at alternatives to WhatsApp and Facebook Messenger that will take you completely away from Facebook's multi-platform chat universe.
Signal is an often recommended messaging app for its high levels of privacy, user security, and transparency. Signal supports text and group messages; multimedia messaging for images, audio, video and documents; and even voice / video calls between users. The Android version can also act as an SMS app, replacing the standard Android or Samsung messaging apps.
Signal is endorsed by people like Edward Snowden and many other privacy / data security advocates (whose comments are featured extensively on the app's homepage ). All communications in the Signal app are encrypted and you can set timers to automatically delete messages . Recent feature updates also include a built-in blur photo tool and new PIN security settings.
Signal can be downloaded for iOS, Android, Windows, macOS, and Debian-Linux distributions .
Viber chat features include group chat, instant voice / video messaging, and thousands of GIFs and animated stickers. You can even install chat extensions to share YouTube videos, Spotify tracks, location information, and more. Viber also supports audio and video calls. (Although calls between Viber users are free, you can make paid international calls to any landline or mobile number using the Viber Out service .)
All messages in Viber are encrypted and can be deleted in time. Viber also includes a trusted contacts feature that helps you verify the identity of another chat participant by changing private keys. The app will inform you if your contact changes their account information in the future.
Viber will display your availability just like Facebook messenger does, but you can turn this off if you ever need to hide your status. You can also turn off read receipts, hide conversations, and block messages with a PIN.
Viber is available for Android and iOS and can be synced to your Windows or Mac desktop .
Like many of the other apps listed here, Telegram provides end-to-end encryption for all communication settings and automatic deletion. It allows users to send text and multimedia messages and supports group messages that can include up to 200,000 people in a single chat thread.
Telegram's cloud chat runs on globally distributed servers, which Telegram claims can deliver messages faster than any other messaging app available. It also means you can sync messages across all of your devices and get unlimited storage for shared media. If you are a developer, the Telegram API is completelyopen source and free to use .
Telegram is available for All Android , iOS , Windows Phone , Windows desktop , the Linux (32- and 64-bit versions ), MacOS , and also offers its own version of the web application .
As the name suggests, GroupMe is a group messaging service that provides cross-platform chat. It is owned by Skype (owned by Microsoft), so it is not open source like the other services on this list. It also obeys the same data collection practices as all Microsoft products and lacks encryption or many of the security features of other applications that we have included. However, what sets GroupMe apart is that it is focused on group chat as well as a few other cool features.
GroupMe allows users to share videos, images, and documents that can be viewed in a "gallery" view that displays all the media that has been shared in the group's history. You can even send direct messages to specific users in the group. GroupMe also supports location sharing as well as additional features such as Likes and app-based custom emoji sets.
There are GroupMe apps for Android , iOS and Windows , as well as a web chat client . However, there is also an SMS-based version of GroupMe that can be used without an app or even a smartphone. Users send specific commands to the GroupMe phone number to create and maintain group chats. This text-based system even lets you manage your group and change your chat settings.
This article was first published in January 2019 and was updated on January 7, 2021 with new information on WhatsApp's latest privacy policy and user data collection practices.