7 Ways to Store Tons of Toys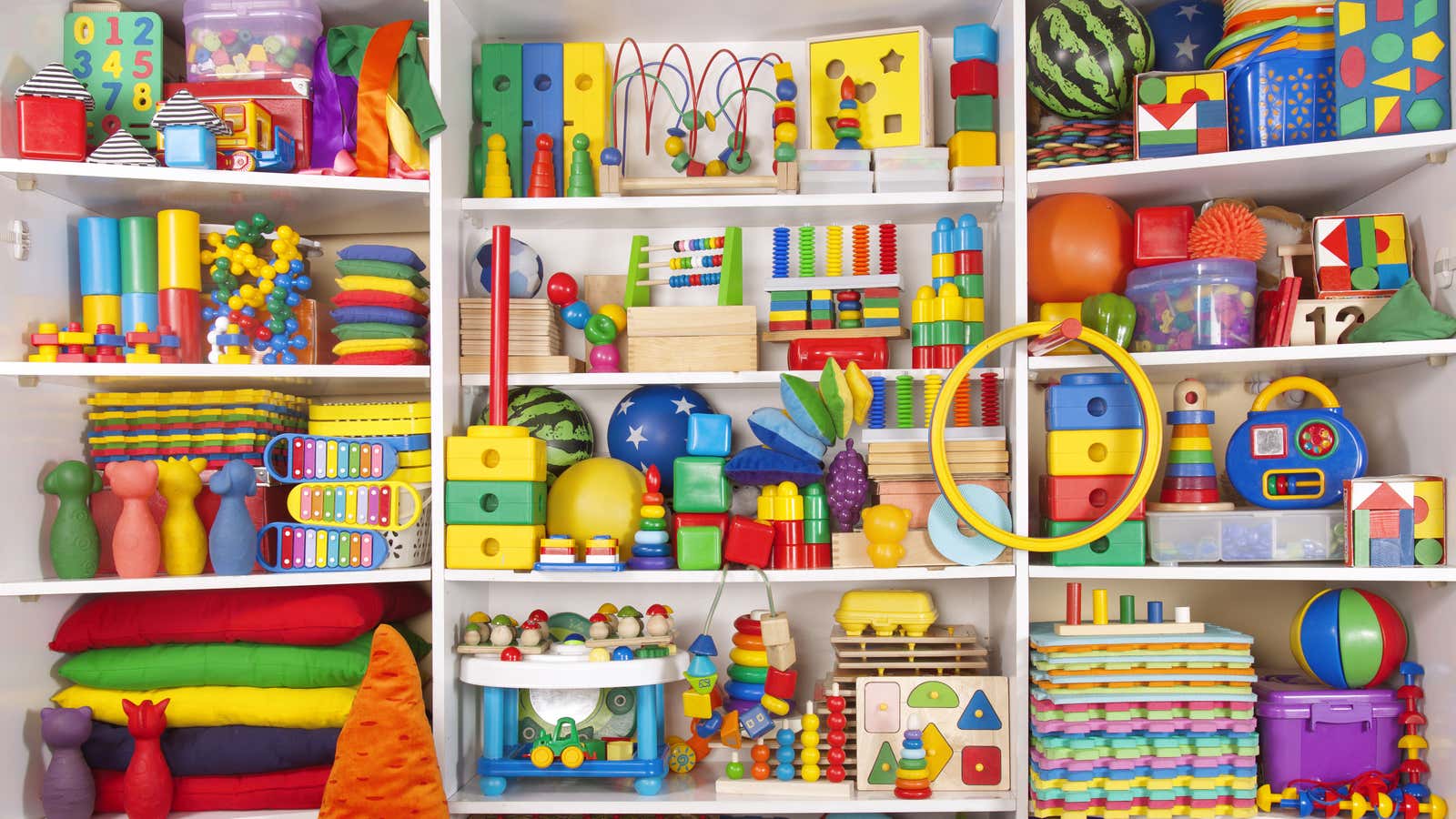 I wish I had a way to quantify the net volume of the LEGO bricks that have settled in my home over the past few years. After every birthday or holiday, I think we can't handle the weight of another set. Sets include my son's dresser, bookshelf and LEGO table; they live in trash cans and are hidden in our closet under the TV and on the end table; they are displayed on shelves in the basement and fill the plastic containers that are periodically placed around his bedroom; they loom recklessly in a swinging mountain atop his toy chest.
I'm really baffled as to where we're going to place the huge new Razor Crest he put together for Christmas, or the Rattar Escape scene he's building as I write this. (So ​​far, instead of coming up with real-world solutions, I basically sighed a lot whenever I came into view of my dining table.)
I know that I am not alone: ​​your children probably already had too many toys, and now a fresh batch of things has arrived at your house, and you are looking around, wondering where on Earth to put all this. We've got a few ideas to help you organize your work, starting with an idea that's probably going against common sense.