5 Delicious Glazes for a Holiday Ham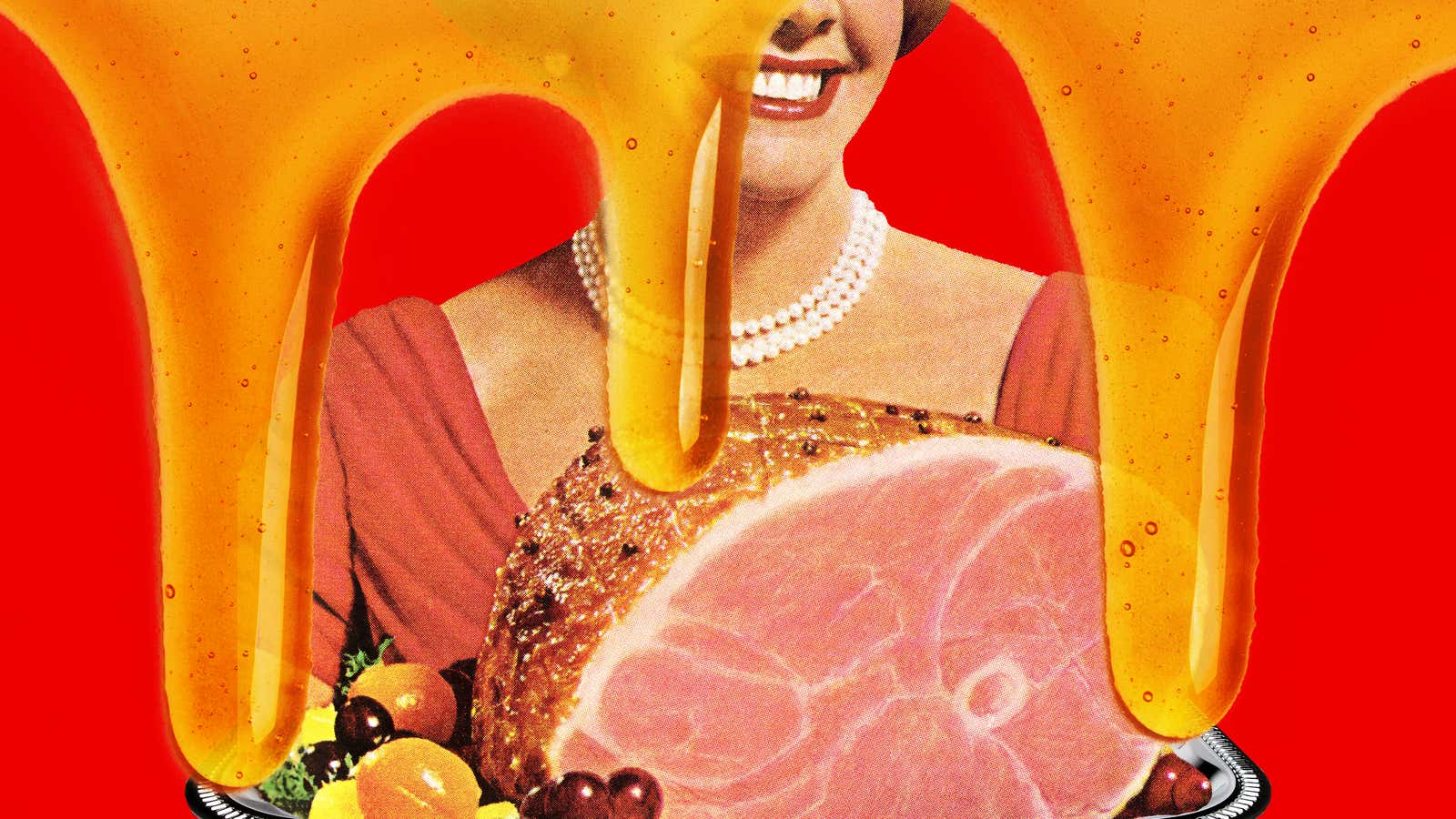 I love ham. When I was nine, my parents left for the Boxing Day night; When they returned, they found that someone had eaten most of the 20-pound ham. I didn't even understand how to cut it properly. I just shaved it from top to bottom. (You could say my approach was clumsy.) In my rush to avoid accusations, I did not think through my lie. Although I swore "it wasn't me," I was the only possible culprit — my grandmother, who stayed with me, was a Seventh-day Adventist and didn't eat pork.
Serving unglazed ham is shameless. Whether I'm at home in Jamaica or Canada, I always make a spectacular glazed clove ham garnished with pineapple rings and maraschino cherries. (Yes, I love the 70s and 80s.) Glazes add flavor, color and texture, all achieved by caramelizing the sugar on the skin. The best glazes – sweet, fruity, tangy, and slightly spicy – all flavors balance the pork salinity.
Here are five (5) of my favorite Christmas ham frostings. Some of them have been used by my family for decades and we are not tired of them yet. Each recipe will provide enough frosting for a 10 to 14 pound ham. (Yes, and once your ham is cooked and glazed, remember to let it rest for 30 minutes before slicing it.)