How to Get the Cheapest Disney + Plan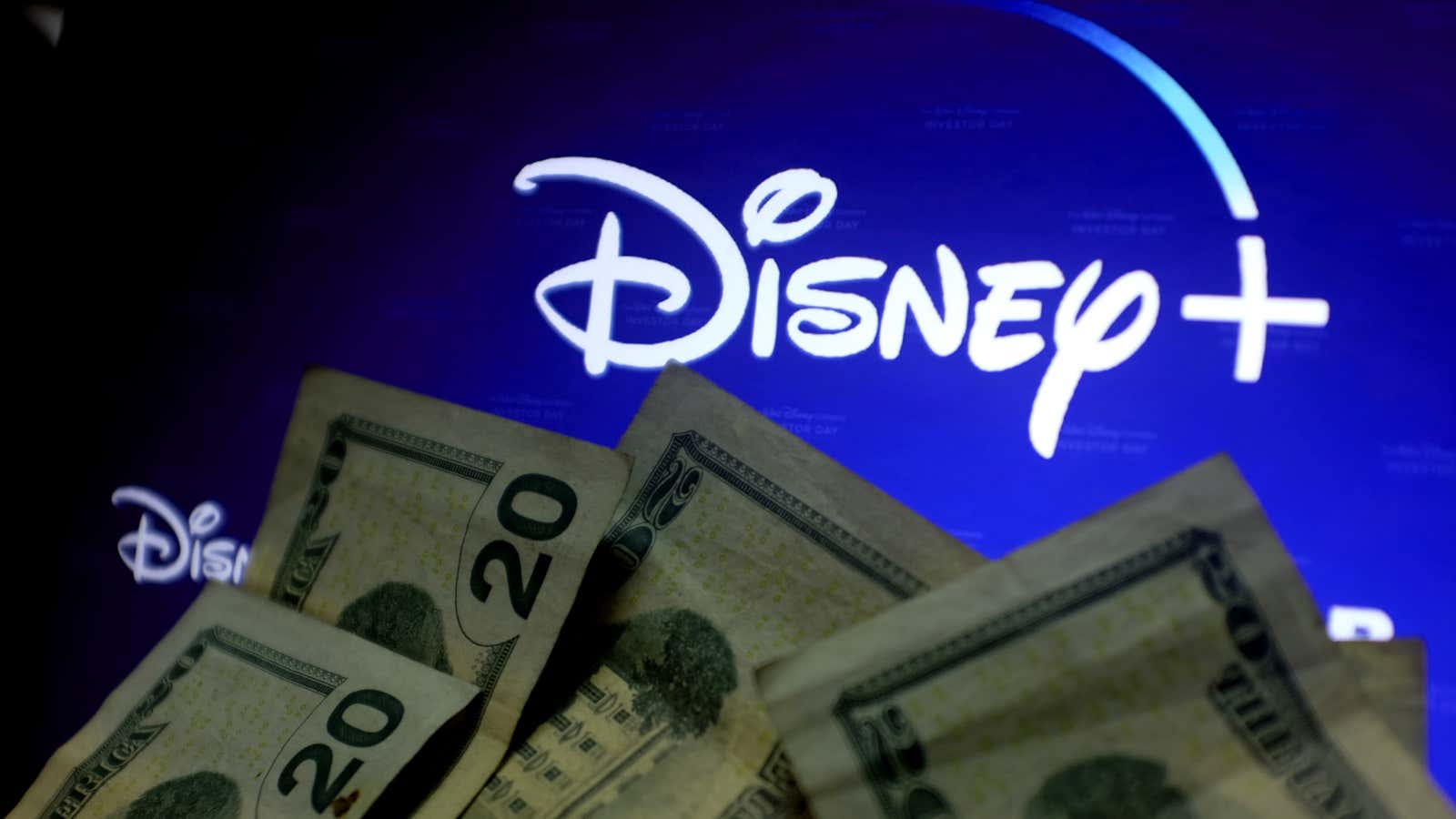 Since Disney + launched in 2019, the streaming service has gained over 86 million paying subscribers , and this month at Disney Investors Day, they announced 100 new projects in development between 2021 and 2024. Of these projects, 80% will air on Disney +. So how will Disney continue with its ambitious endeavor after the financial loss to the entertainment industry this year? The company is raising subscription prices. Here are some options for locking in the cheapest rates before price increases.
What's changing?
When the streaming service launched at $ 6.99 a month, it was too good to be true, and trends suggested that price increases were inevitable. Netflix has been increasing its fees every two years and another increase is expected soon. (Sometimes I don't notice an increase in Amazon Prime until I try to figure out what I bought, which was so expensive.) As predicted, on March 26, 2021, the monthly Disney + fee will increase to $ 7.99 or $ 79.99 per year. …
Purchase one year before March 2021.
Disney + prices will remain at $ 6.99 per month for the next three months. You can keep their price lower by purchasing an annual subscription for $ 69.99 through March 26, saving $ 13.89 on the regular $ 6.99 monthly plan and $ 10 on the increased annual fee after the jump.
Consolidate your streaming services
If you already own Hulu and Disney +, consider the Disney + / ESPN Plus / Hulu package to lower your overall streaming costs. Paying for each streaming service individually adds to $ 17.97 per month – the package currently costs $ 12.99, which saves around $ 5 per month. The three-service package jumps up to $ 13.99, but it's still worth combining to save long-term if you use these services.
Sign up with Verizon
Verizon is offering six months of Disney + free trial with select Unlimited plans for new accounts open until May 31, 2021. After a free trial, $ 6.99 (plus tax) will be added to your Verizon phone bill. It's unclear if this price will become $ 7.99 along with the new Disney + price, but you can always cancel before the free months expire.
Divide expenses
Disney + lets you use up to seven different profiles on a single account with no additional fees, so you can share your Disney + account with friends or family and split the fees. In addition, four profiles can stream simultaneously without interruption. If you are already using this feature, it might be time to ask these contributors to contribute and cut rising costs.