Your Field Guide to Four Potential COVID-19 Vaccines [Updated]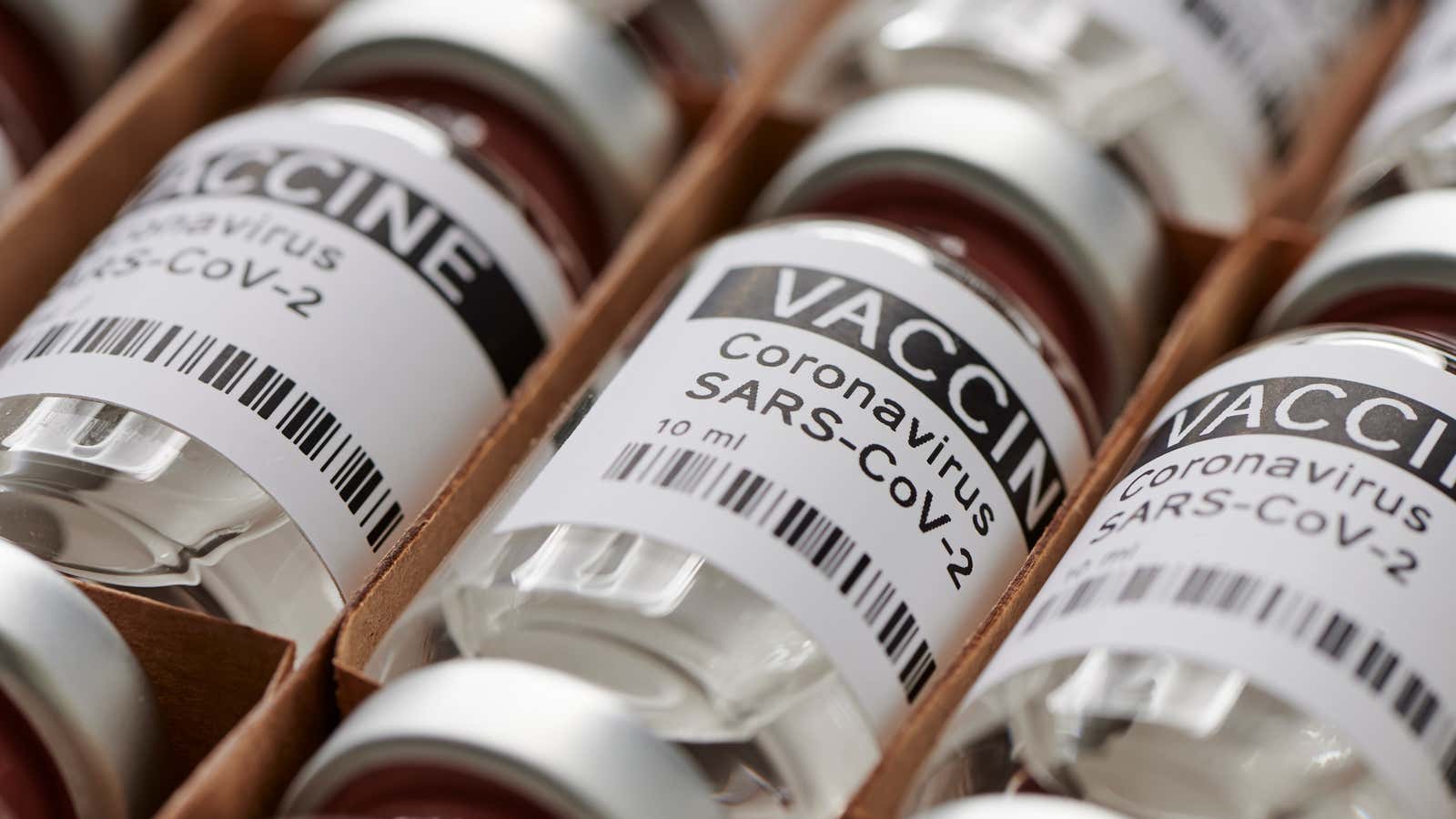 It's time for coronavirus vaccines. Here in the US, we received our first Pfizer / BioNTech Emergency Vaccine Authorization (EUA) just a few days ago on December 11th. This same vaccine had been introduced in the UK and Canada a few days earlier; and the Moderna vaccine is now scheduled for FDA review this week, and its EUA may be due this weekend.
So it seemed like a good time to update our field guide to vaccines under development for potential US approval. There are currently four of them, including a vaccine that has received an emergency permit. (The fifth, Novovax, plans to start trials in the US soon.) The vaccines that receive EUA will continue their research and are likely to apply for full approval later – EUA is essentially temporary approval for use during an emergency.
Globally, the New York Times vaccine tracking system currently has 17 vaccines in phase 3 trials worldwide, five of which are in limited use and two are fully approved. (Phase 3 is the last and largest round of testing before a vaccine is approved.)
All four vaccines tested in the US are slightly different: some require ultra-low storage; some require two doses instead of one; some of them are mRNA vaccines, new technology. Here's a rundown of which ones and how they work.
Pfizer / BioNTech
Vaccine type: mRNA
Status: This is the first COVID vaccine to be approved by the FDA for emergency use. The results of the Phase 3 study were published in the New England Journal of Medicine and in an FDA memo . They showed that the vaccine was about 95% effective and that there were no major safety issues during the two months of follow-up.
Storage: This vaccine requires very cold storage, colder than conventional freezers. Supplied in special refrigerators , in which the vaccine can be stored at temperatures up to 10 days. Each refrigerator contains 975 doses of vaccine.
Required doses: two.
Moderna
Vaccine type: mRNA
Status: Phase 3 trials have been completed and the FDA will meet on December 17 to review the vaccine for possible emergency use. Interim results showed 94.5% efficacy , and the full FDA white paper with additional results is available here .
Storage: At freezer temperature for six months and in the refrigerator for one month.
Required doses: two.
Fun fact: Dolly Parton contributed to the research foundation that helped develop the vaccine .
AstraZeneca / Oxford
Vaccine type: It is based on the chimpanzee cold virus, which cannot be reproduced in the human body, and has been modified to carry the coronavirus protein.
Status: The company recently published positive results from a Phase 2 and 3 combined study. Unfortunately, errors and problems in the trials may have influenced the results , so it is difficult to say if the positive results indicate that the vaccine is actually working.
Storage: Standard freezer temperature.
Required doses: two.
Johnson and Johnson
Vaccine type: It is based on the human cold virus , which has been modified not to replicate but to carry the coronavirus protein.
Status: He is also in Phase 3. Testing recently resumed after a short pause due to a participant's illness.
Storage: Standard refrigerator temperature.
Doses Required: One, although the company is also testing a two-dose regimen.
This post was published in November 2020 and was updated on December 16, 2020 to reflect the latest developments.