Use This Tool to Track Hospital Throughput in Your Area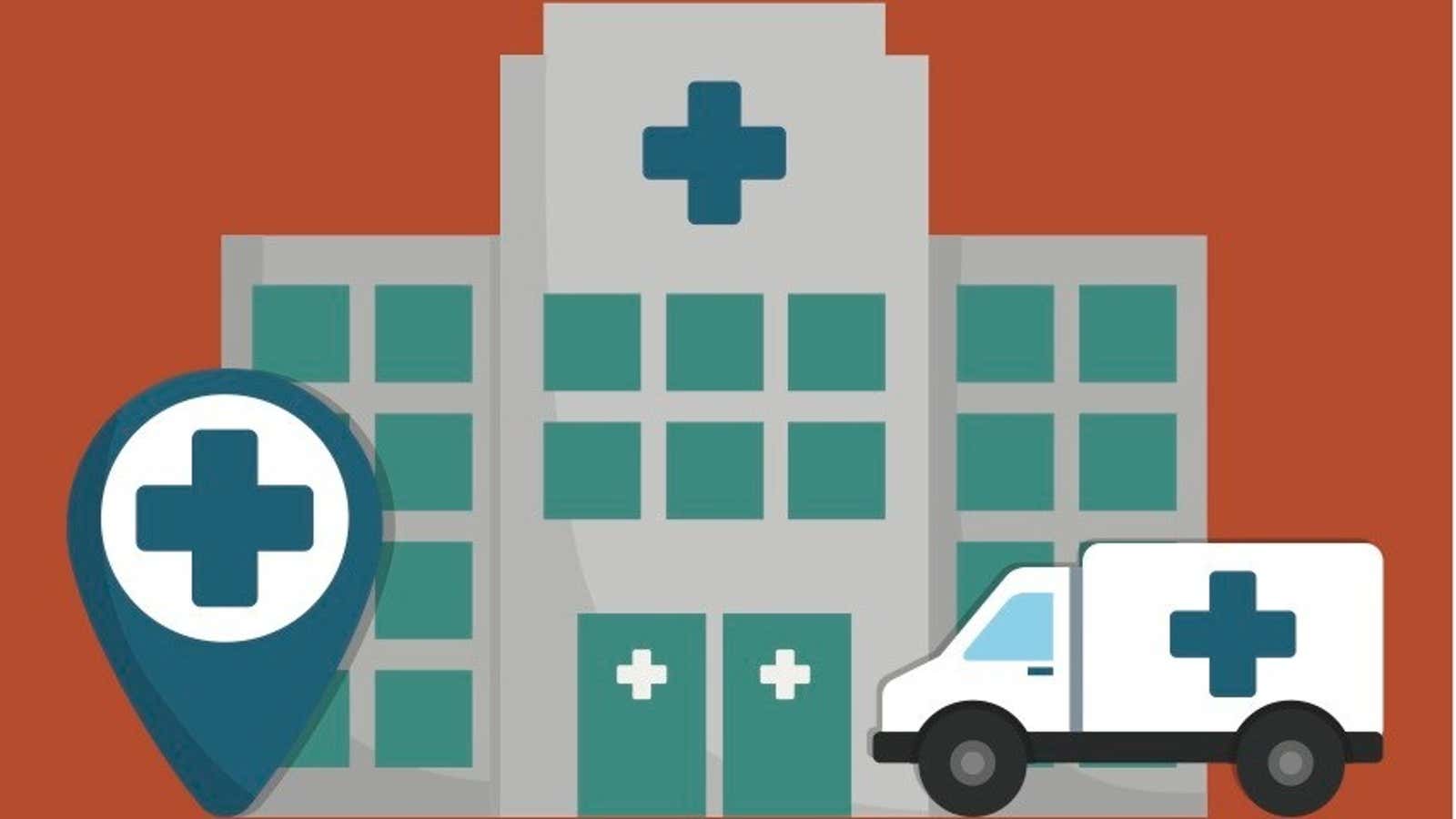 Since the start of the pandemic, hospitals have faced a growing number of inpatients, and as the number of patients continues to rise across the country, available beds are again becoming scarce. But since the pandemic is spreading at different rates throughout the country, how do you know if your local hospital is overwhelmed? Special Series NPR titled " Coronavirus numbers" eager to help, working with the project by tracking hospitalizations due to COVID-19 at the University of Minnesota to make a simple tool for finding the occupancy of hospitals in your area to track data associated with the coronavirus in several ways … …
Average daily search power by county
Do you know how when you go to the garage, he can tell you how many spaces are occupied? This tool helps you see exactly how many beds are occupied at your local hospital, including beds specifically for COVID-19 patients.
On the NPR website, you can enter your city or town and the correct county will be listed in the drop-down list. Once selected, a chart will appear showing a list of nearby hospitals and the percentage of beds used. The first column lists the beds used for COVID-19 patients, while the additional columns show the average daily inpatient COVID-19 patients and the total number of beds occupied at that hospital.
For example, at my local hospital – Jacobi Hospital in the Bronx – currently two percent of occupied beds are used for COVID-19 patients, with an average of 18 COVID-19 patients per day.
If the percentage of used beds for COVID-19 patients exceeds ten percent, it raises concerns that staff and resources at this facility could be depleted. A throughput of more than twenty percent means the hospital is struggling to provide the care it needs. Anything over fifty percent, the hospital is overwhelmed and the ability to treat non-COVID-19 ailments will be delayed.
Do you need to go to the hospital?
Hospitalization can be a traumatic event at normal times, not to mention a pandemic. Hospitals are taking precautions to separate patients with COVID-19, so if you need to seek medical attention, you should not miss a hospital visit for fear of infection.
Hospitals like John Hopkins list the precautions right on their website :
Depending on the urgency of the patient's medical needs, everyone who enters the emergency room is immediately screened for symptoms of COVID-19. Our emergency departments isolate patients who may have COVID-19 or other infections from patients with other urgent problems. Ambulance personnel wear personal protective equipment and place patients who may have COVID-19 in designated, separate rooms so that infections do not spread from person to person. Each room is completely cleaned and disinfected after each patient leaves.
NPR and the COVID-19 Hospitalization Tracking Project provide these tools, so the data becomes less intimidating and you can safely be treated if you need hospitalization.