How to Efficiently Pack and Keep Warm This Winter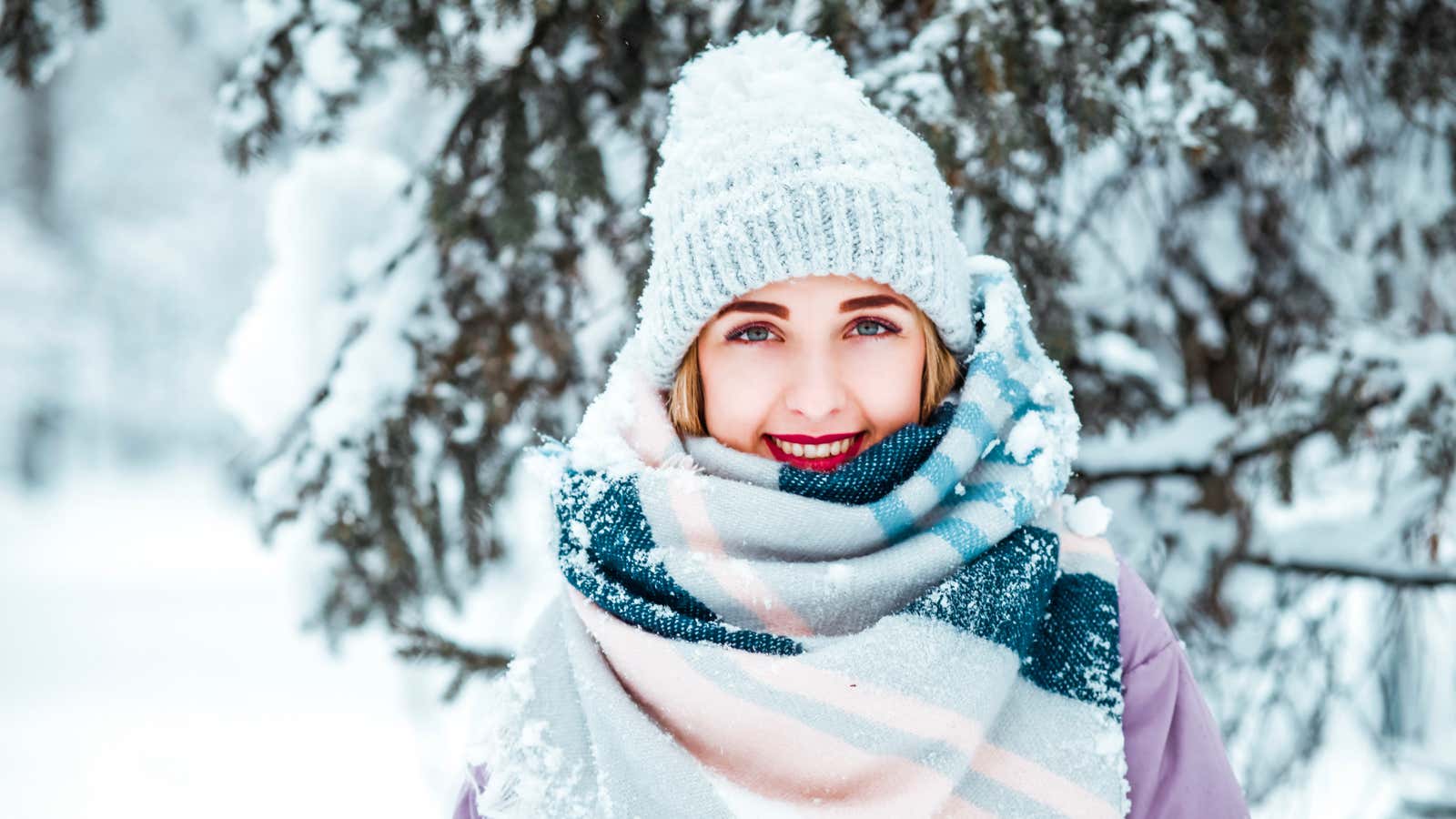 You don't need a large, heavy, fluffy coat to keep warm and toasty in cold weather. While this coat is fine if you have one, thinner garments can keep you warm too – and as a bonus, layering gives you more flexibility in situations where the weather can be unpredictable. So here's how to layer for comfortable, effective (and stylish) warmth, even if you don't have arctic caliber clothing.
Complement the light jacket with a sweater or down vest.
If you have your favorite lightweight jacket, you can wear it all winter – with a little help. Just add up whatever you have. Long-sleeved shirts, sweaters and hoodies keep you warm, while a light jacket adds a finishing touch.
For an effective upper body match, order clothes with the tightest shirts that fit your body as closely as possible, and looser on the top. Tees make great tees, and if you have long-sleeved form-fitting tees you'll find them invaluable for layering. For example, on a recent winter outing, I wore a T-shirt under a turtleneck, under a sweatshirt, and under a lightly lined raincoat.
To further improve your skills, wear a down jacket or lightweight packable insulated jacket under your regular jacket. Down vests are often warmer and easier to compress than synthetic insulated vests, so keep this in mind if you're shopping online and can't get your hands on the vest. You can wear a vest over or under a jacket, but remember that down knits when wet . Wear a down vest underneath a waterproof layer unless you know it is waterproof on its own.
Wear jogging or long pants under your pants.
While you can keep your torso warm with whatever sweaters you have on hand, the lower body is more specialized.
Your outer layer will most likely be one of your regular pairs of jeans or trousers, so the trick is to find something thin enough to fit underneath. However, if you have a pair of pants that are a little too big, it's time to shine.
You can of course buy thermal underwear. Waffle fabric is classic for a reason: it is beautifully warm, but thin at the same time. Less well known is the option of wearing running tights, which are usually thin and very warm. You can also wear leggings or regular tights. Even the thinnest tights or tights will help, but if you're going to go out and buy a new pair, indulge in the fleece-lined variety.
Keep your arms and legs warm
Our body prioritizes keeping our organs warm, which means that our hands and feet are usually the first to feel the cold hit. Protect these limbs by adding one or two layers. While one pair of gloves or mittens may be sufficient in moderate temperatures, it is best to wear insulated winter gloves to keep your hands warm when walking in freezing temperatures. An intermediate option is to wear thin gloves as if you were making a sweater, or even wear a pair of mittens over a pair of gloves. During particularly cold walks, you can warm your hands with heating pads .
If you're going to be outdoors a lot in cold winters, a pair of insulated boots is well worth the investment. Otherwise, choose boots or shoes that are waterproof and that fit a bit so that you have extra room for a pair or two thick wool socks.
Cover your face
You can lose heat from any uncovered part of your skin . Even if you've covered everything else, leaving your face unprotected can make it difficult to endure the cold.
Fortunately, this year we have all learned to cover our faces. Instead of choosing the lightest and most breathable mask in your collection, find out which of your masks is the warmest and most comfortable outdoors. It will most likely be a thicker sheet mask than a disposable mask. You can also overlay a layer here by wearing a buff or scarf over a light face mask.
Protect your ears
While scarves can reliably protect your neck and a mask can warm your nose, many of us do not properly protect our ears. If you don't have a hat that covers your ears, use a headband or headphones to keep them warm. As a last resort, even a bandana will do.
Start warm
Most of us warm up before working out and jogging (or we know we should!). You can apply the same logic to leaving the house for non-exercise reasons.
As I have taught my kids, you don't want to go out, get cold and then zip up your jacket. Better to start warm and let the clothes keep your body warm. If you're not ready to do a few push-ups and lunges before heading out for your walk, consider wearing warm clothes while you walk around the house for a few minutes. and then exit.
This story was originally published in 2014 and updated on December 3, 2020 to update photos and follow Lifehacker's style guidelines.