Can You Bring Your Emotional Support Animal With You on Your Next Flight?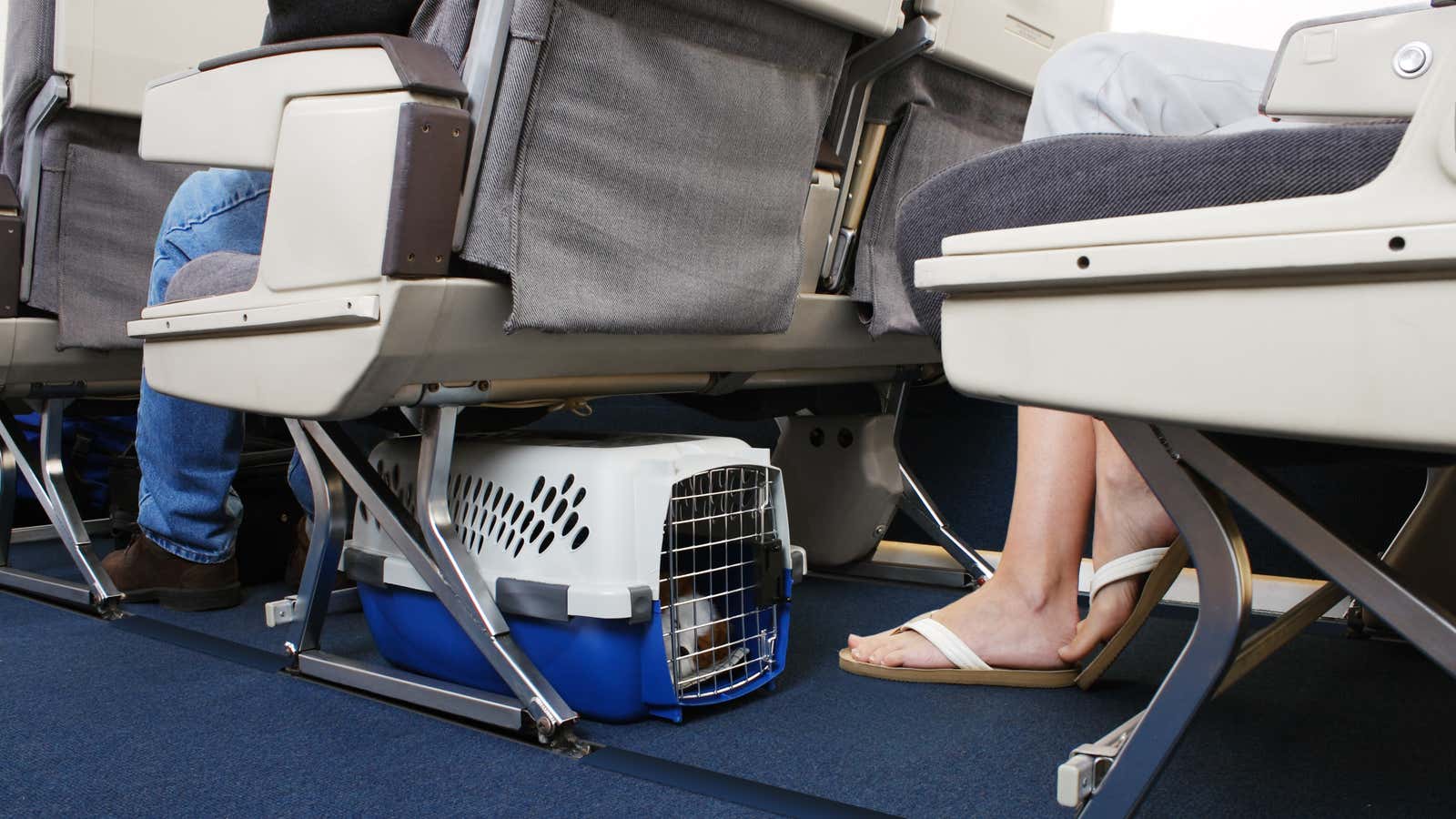 The era of emotional support squirrels on flights is over as the Department of Transportation (DOT) ruled Wednesday that only dogs can be considered service animals. Other companion animals used for emotional support will either have to be registered in the cargo hold or left at home.
The Flight Attendant Association-CWA has welcomed the changes as they say the use of untrained support animals on flights has skyrocketed, resulting in injuries to passengers and crew. "Hopefully the days of Noah's ark in the air are coming to an end," President Sarah Nelson said in a statement earlier this year.
Industry group Airlines for America also ditched the recommendation, arguing that passengers abused the definition of a service animal, which led to the boarding of all kinds of animals, including cats, pot-bellied pigs, hamsters, birds, turtles and, in one case, a peacock, although it never made it through the gate .
American Airlines already restricted the use of emotional support animals last July by banning ferrets, birds of prey, snakes, insects, hedgehogs, and goats on its flights (previous guidelines gave airlines more leeway in choosing their own policies in the event of "unusual" animals) …
The Transportation Department said the practice "undermined public confidence in legal service animals" as part of its ruling, as travelers "fraudulently presented their pets as service animals" to avoid paying for the transportation of pets.
And those costs are not insignificant: it can legally cost hundreds of dollars to transport pets via airlines, so it's no surprise that people are trying to declare pets as service pets. (It is worth clarifying that these rules apply to service animals – they do not change the rules regarding pets , as cats and dogs are still allowed in the salon if they are small enough).
Other changes affecting service animals
DOT also has some new restrictions on legal service animals:
Airlines can now require forms (developed by the DOT) that certify the health, behavior and training of a service animal, as well as the ability to not empty, or at least cope with sanitary regulations no later than 48 hours before departure.
Airlines can now limit the number of service animals traveling with one disabled passenger, two service animals.
Airlines may require a service animal to fit in the legroom of its handler on board the aircraft and that it must be harnessed, tied or tied at all times at the airport and on board the aircraft.
As before, airlines are allowed to refuse carriage for service animals that exhibit aggressive behavior, posing a threat to the health or safety of those around them. However, the DOT prohibits airlines from denying service animals "purely based on breed", which puts Delta's current ban on pit bulls at odds with guidelines. The decision will take effect next month.