Deal With Bad Apples This Thanksgiving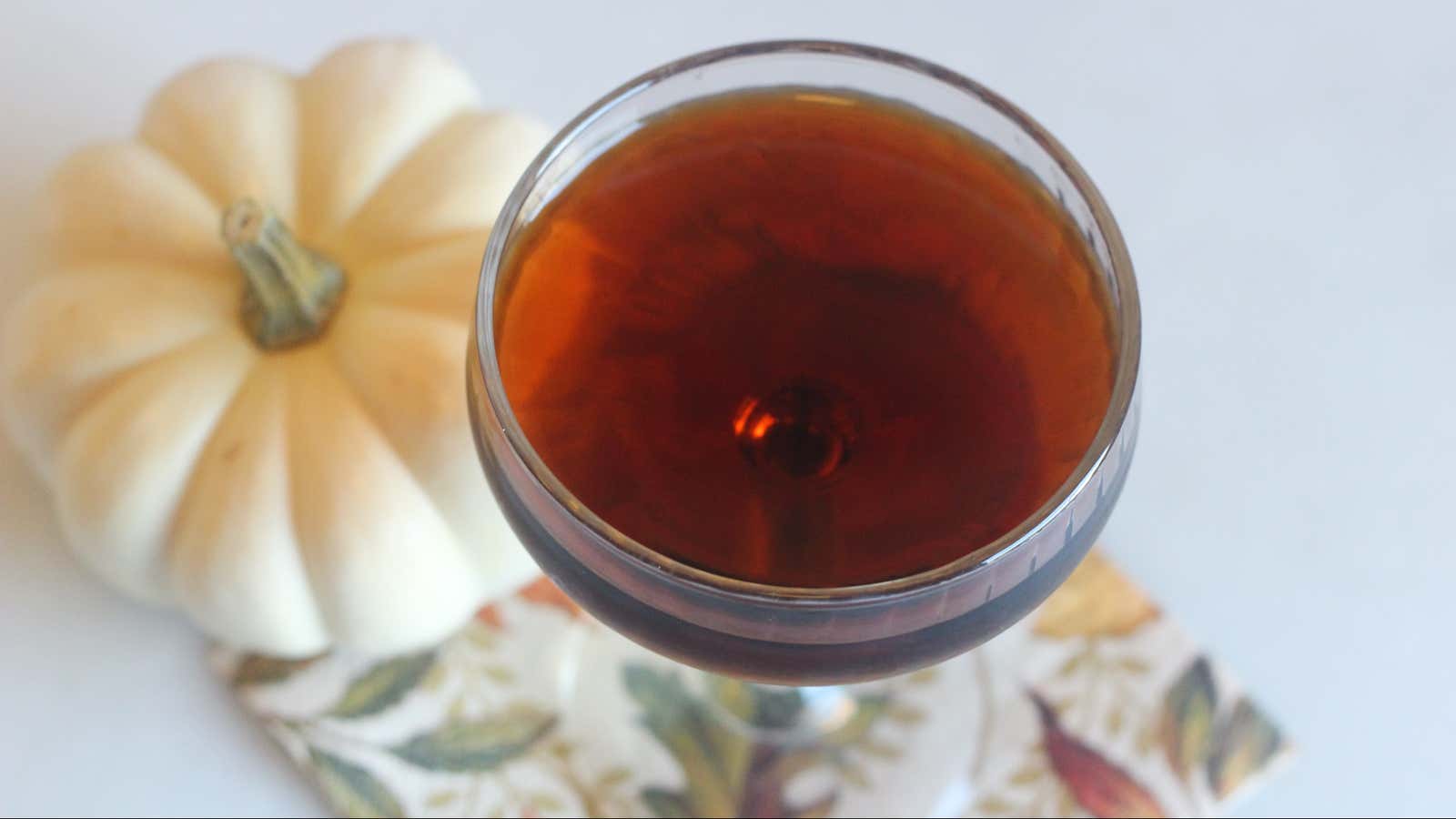 Everyone focuses on the sad and bad sides of not having a proper Big Thanksgiving, but fewer people in a Thanksgiving meeting means fewer people to argue with. This makes the dining table a safer place to eat, allowing you to drink even more than usual. Luckily, I have the perfect cocktail perfect for this scenario.
This is a little unpleasant and I call it the "bad apple" because it tastes like apples and makes you feel bad (if you drink too much). It's a tough mix of Applejack, Mexican fernet, and sweet vermouth, and I wo n't be held responsible for how you behave if you drink a few.
The combination of vermouth and apple brandy is quite sweet, so fernet is essential. You can use Branca if that's all you have, but I think the baking spices in Mexican fernet go a little better with the apple (Branca is a bit mint). For a sweeter drink, use 3/4 ounce vermouth and 1/4 ounce fernet; if you know you like bitter amari, use 1/2 ounce of each. Or try both! Do you have a day off! You have time! To make this powerful seasonal drink, you will need:
2 oz Applejack Laird
1/2 ounce sweet vermouth
1/2 ounce Mexican fernet
Pour everything into a glass filled with ice and stir until the glass is too cold to hold comfortably. Strain it in the compartment and drink it, then drink another one, then eat some turkey and mashed potatoes, then drink another one. Then go to Twitter. Your family may not be around to argue, but I'm sure you will find lively discussions there.