How to Summon Augmented Reality Ghosts Using Google Search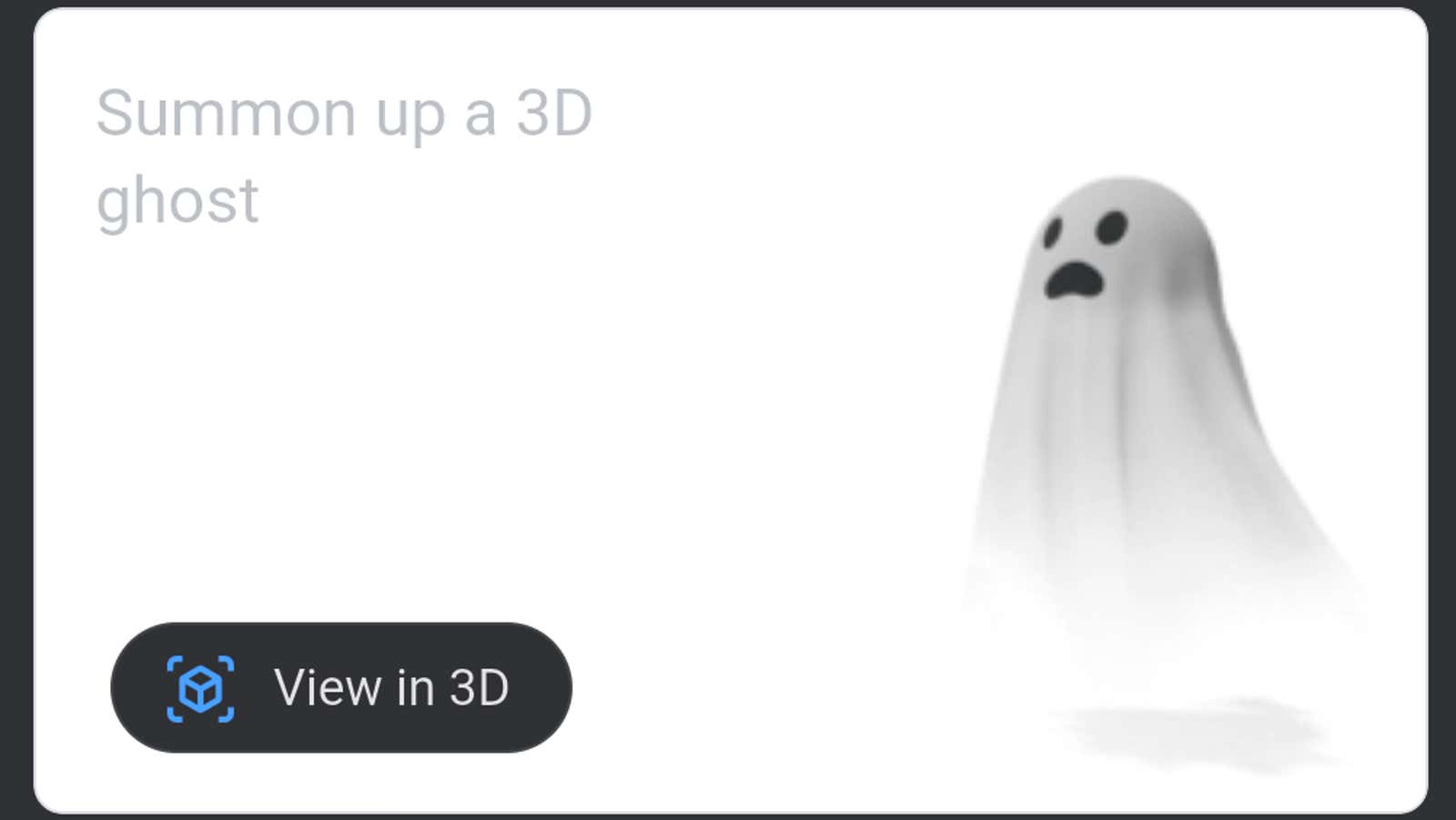 Halloween is my favorite holiday, but like everything else in 2020, this year won't be that festive for most of us. If you crave some good-natured frightening vibes, you can try to banish the blah by summoning a ghost or a reanimated skeleton that danced for you – at least digitally.
Google added a few seasonal characters to their 3D model library in time for Halloween. The models are viewable in augmented reality on most iOS and Android devices, but you need to enter the correct search for the correct keywords in the Google Search app or through the Google website in your mobile browser to invoke them.
According to TechCrunch , "Halloween" is the most reliable search term for dancing ghosts, but other possible searches include:
Skeleton
Pumpkin
Jack-o-lantern
Ghost
Costume
Dog
cat
Pirate
Hot Dog
Basically, if you are looking for something Halloween related, you should be able to find models. Here's a quick step-by-step guide to materializing them in augmented reality:
Search, then view the results.
Google will ask if you want to "summon a 3D ghost."
Click View in 3D to confirm and wait for the model to load. You can also choose one of the other models from the bottom menu.
Depending on the device you are using, you may have to scan the room with the device to find the ghost, or click View in Your Space.
Your cyber session is accompanied by background music that adds a bit of creepy atmosphere. You can take photos or record videos of your undead and / or animal friends in costumes to share with real people.
Google's Augmented Reality Halloween won't replace costume parties or ornate lawns, but it's better than nothing. If you're looking for more Halloween-themed AR entertainment, a carved digital pumpkin is hidden in new Amazon boxes ( it's also available online ), and the Netflix app can turn your home into a virtual cute scary Halloween haunted house.