Watch the Special Election Episode "Children's Correspondent" on YouTube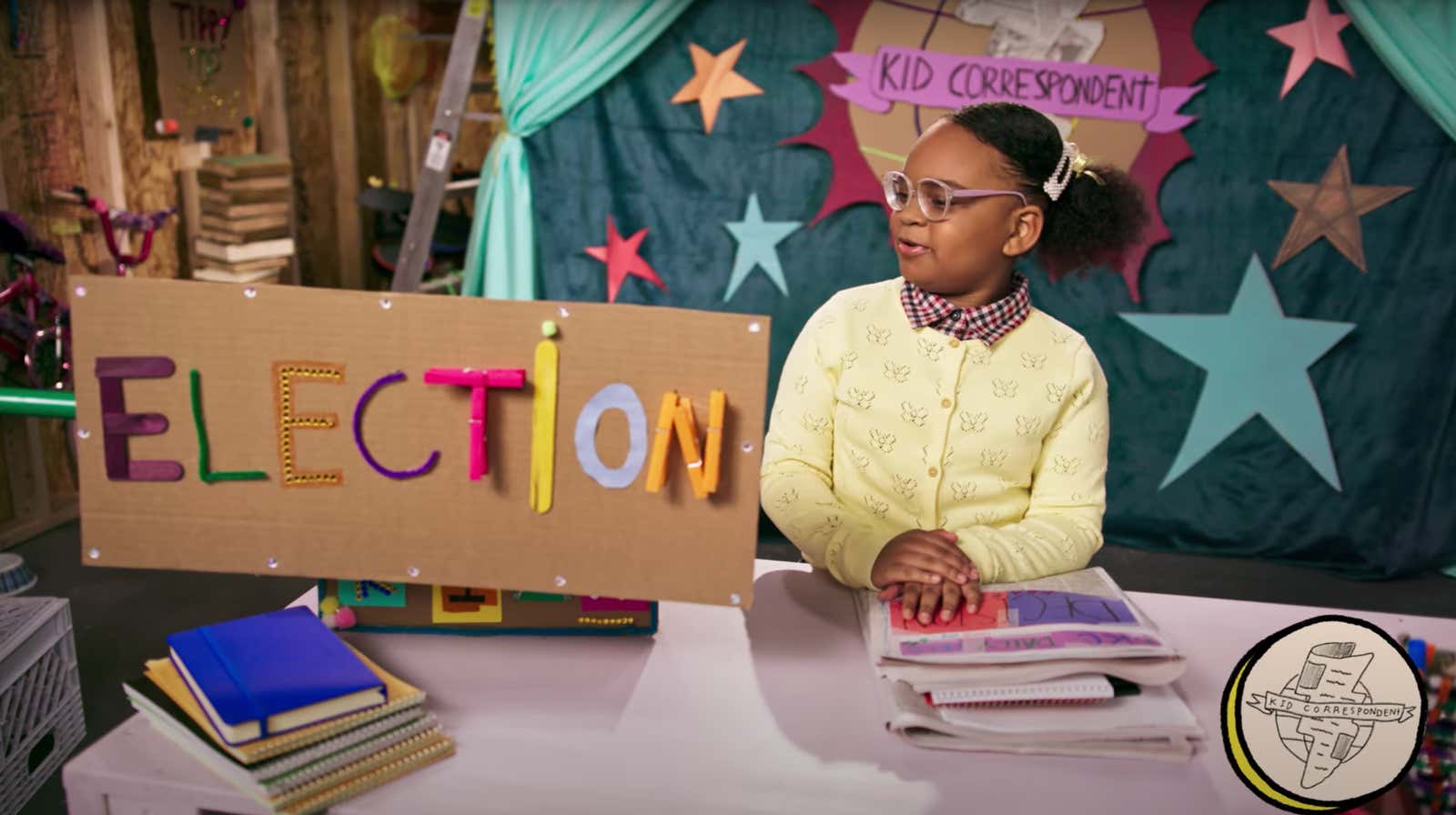 I don't know about you, but it was a challenge for me to contain my emotions in connection with the upcoming elections – even around my child, who tends to pick up any strong feelings that I may have and share them with friends. neighbors and classmates. Our kids may well be looking back at us right now and thinking, "What the hell is everyone so excited about?" So, if it has ever been obvious that we need to teach our children the importance of choices and exercising your right to vote, then this is now. And Correspondent Kid is here to help.
The four-part series is on the SoulPancake YouTube channel and is the original YouTube series. The first two episodes were released on Friday, and the second two were released today – just in time for our kids to catch up before everyone votes in eight days (or sooner! Vote earlier if you can!). The first episode explores how to make decisions and features celebrities Soledad O'Brien, Danielle Fishel, and Raine Wilson:
Other themes in the series:
Each episode is only 10-15 minutes long and is conducted by a group of children's "news correspondents" led by the outstanding host Ria, who make these topics interesting and easy to learn for children. Watch them as a family so you can help relate some of the things they see and hear from the adults around them as we get closer to Election Day.