Here Are the COVID Placement Rules for Every Major Airline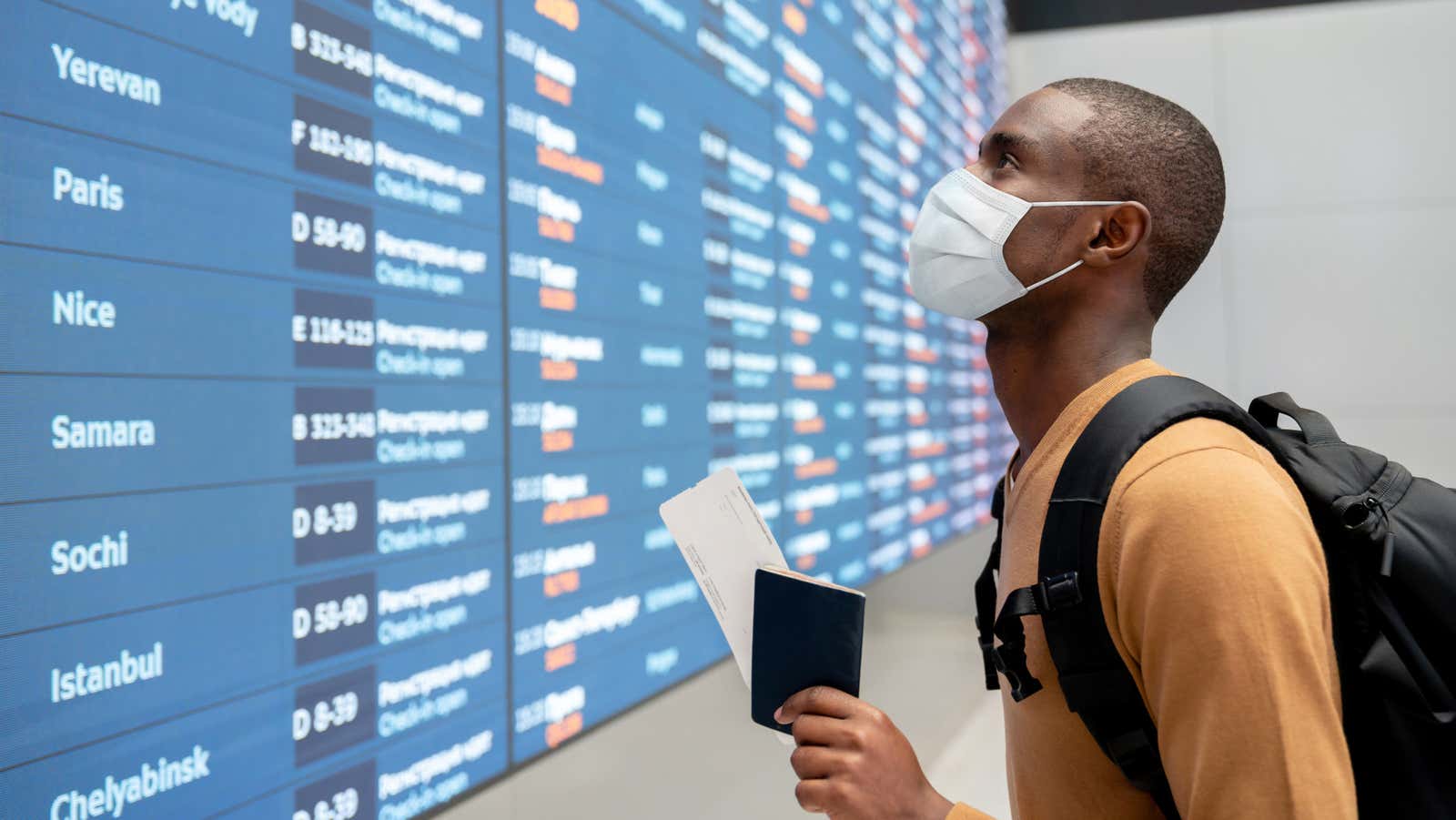 Many Americans are planning to travel for the first time in the upcoming holiday season, but are still concerned about safety during the pandemic. Here's a look at the cleaning and social distancing policies of every major airline, including those offering blocked middle seats on flights.
General requirements for air travel
Without federal guidelines on social distancing, airlines are on their own when it comes to COVID protocols, but they are all pretty similar for all airlines. These include:
Requiring all passengers to wear a mask (except for children under two years of age), which can be removed briefly while eating or drinking on the plane. Be prepared to wear masks at the gate before boarding, during the entire flight and during disembarkation. The mask should cover the nose and mouth and fit snugly against the chin.
Six-foot signs on the ground at our gates, ticket booths and baggage claim areas.
Signing a health care agreement as part of the check-in process confirming that you have not had symptoms of COVID-19 in the last 72 hours.
People in the best of times love empty middle seats, but currently only four airlines offer flights without occupied middle seats. However, struggling airlines are ditching flights with empty middle seats, so don't expect them to last long.
Also, expect more COVID pre-flight tests. American Airlines, United Airlines, Hawaiian Airlines and JetBlue Airways are rolling out pre-flight testing services that allow travelers to avoid the two-week isolation period required in some destinations. This is what each airline is doing to make flying easier and safer.
Before planning your international trip, make sure you know if your destination requires a 14-day quarantine or additional COVID testing.