Try the EVGA Virtual Queue for a Guaranteed GeForce RTX 3080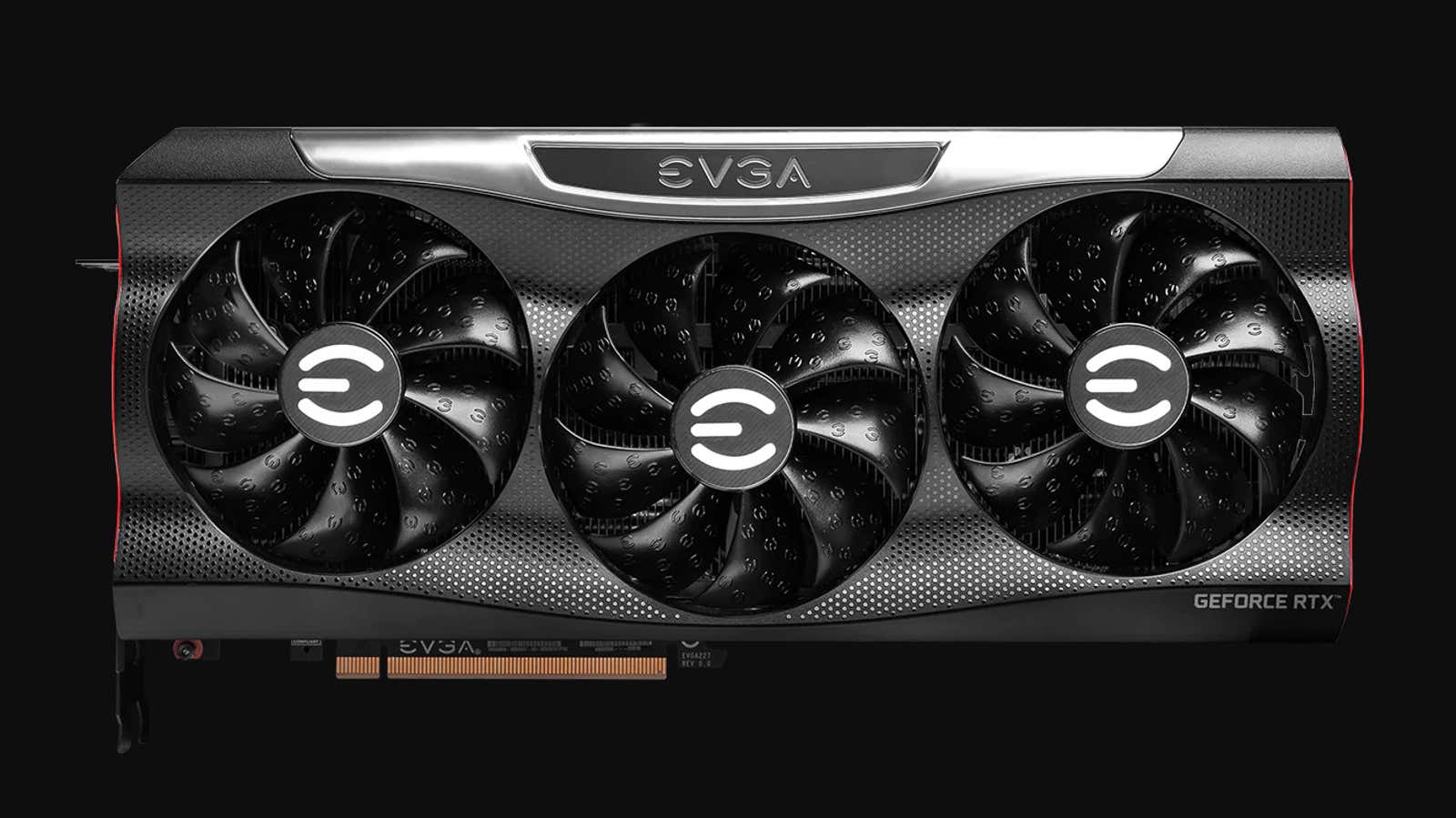 Buying the latest gaming equipment is notoriously difficult, but this year is especially bad. All new graphics processors Nvidia's RTX 30-series, as well as the upcoming PlayStation 5 and Xbox Series X sold out in seconds after receipt of order.
While bot accounts are making many of these purchases, EVGA has a new tool that can increase your chances of a successful purchase of a brand new Nvidia graphics card.
The manufacturer's new virtual queue allows you to subscribe to a waiting list that ensures you can buy the RTX 3080 again. You don't need to keep a page open on your PC or smartphone, and you don't need to constantly refresh your browser. When it's finally your turn, you will receive an email notification of the availability of the RTX 3080 and EVGA will reserve one unit for you. However, if you do not purchase it within the eight hour window, the booking will roll over to the next person in line.
You can subscribe to EVGA's virtual queue here , although anyone who signed up to receive stock alerts from EVGA is already on the waiting list. The email address you use for the virtual queue must match your EVGA Store account in order for you to purchase the GPU at checkout.
Reservations are made on a first-come, first-served basis, so the sooner you join the virtual queue, the sooner you can buy the RTX 3080 you want. The virtual queuing system is much better than the free-for-all model that most retailers use, but EVGA warns that you may have to wait at least until the end of the year before you get the chance to buy the RTX 3080.
If you are impatient, the RTX 3080 can be purchased from several other retailers, but without guaranteed reservations, it will be much more difficult to successfully buy it before it hits the market. Here are some tips that might help:
Sign up for notification about replenishment of stocks via Nowinstock , as well as any notices that you receive directly from an online store that you use.
Use Visualping.io to monitor websites and get notified when store listings are updated.
Create an account for each store you use and stay signed in as often as possible.
Save all payment information in browser autofill or password manager to make the purchase process as fast as possible.
Think happy thoughts. You will get this graphics card someday.