Is the New Venmo Credit Card Worth It?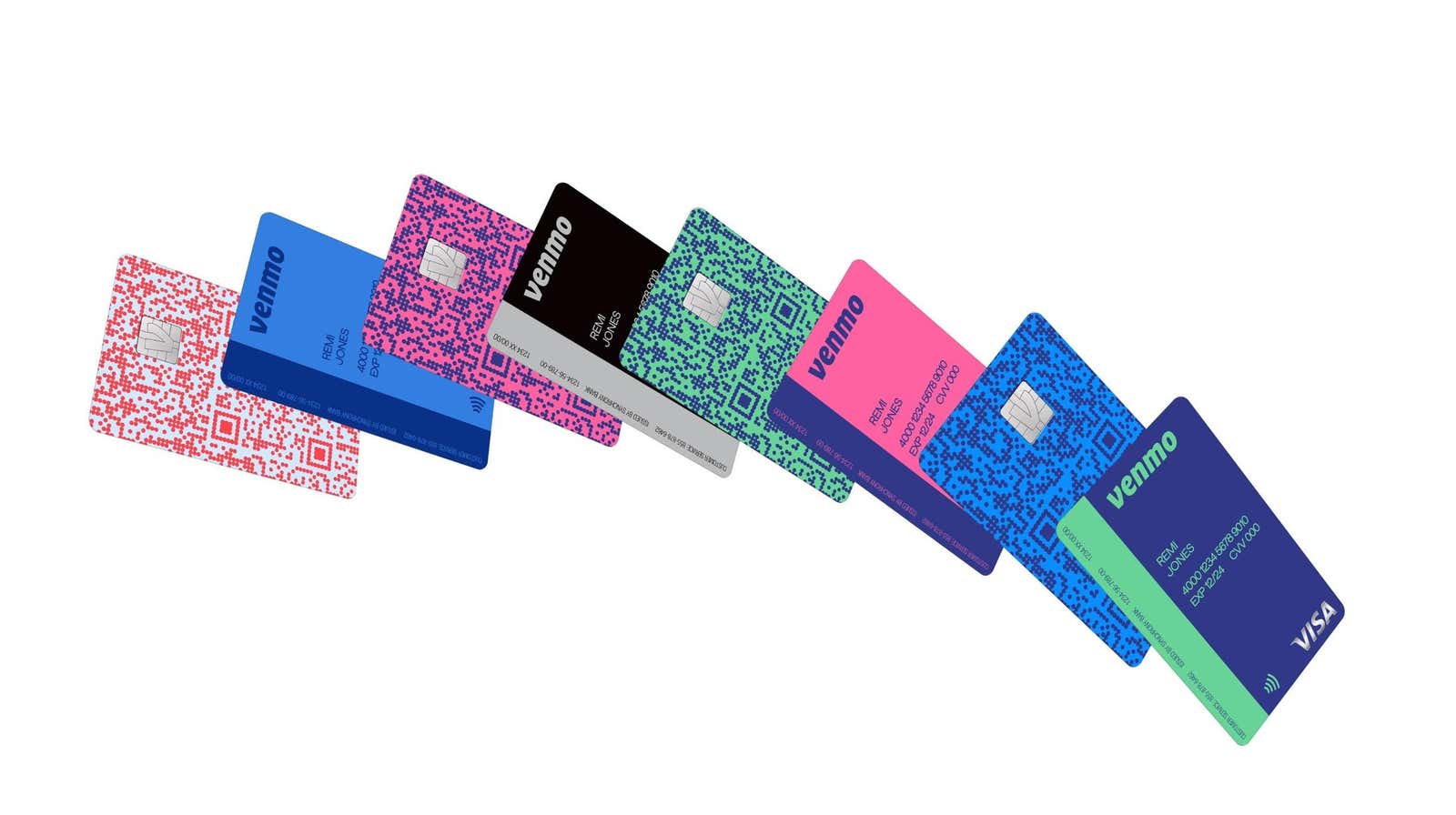 Venmo unveiled a branded credit card for a limited number of its users yesterday , with plans to launch across the US in a few months. The card has a scannable QR code, good cashback bonuses and is easy to use.
The basics
While Venmo issues you a physical card, the card is managed in the Venmo app, allowing you to manage your account exclusively on their phone. The card includes:
No annual fee
Annual interest rate from 15.25% to 24.24% (depending on your loan)
Visa Traditional and Visa Signature benefits (if you qualify for a higher credit limit)
To qualify for the card, you must be a US resident, 18 years old, and have the Venmo app for 30 days with some activity in the past year. If you have been pre-selected to participate in the offer, you will be able to apply for it in the app.
Unique traits
Your unique Venmo QR Code is printed on the card and loads your profile when scanned by your phone. The app allows you to make payments, receive payments and add those payments to your Venmo account balance or directly to your credit card account. It also allows you to split the bill as other Venmo users can scan your card's QR code and pay their portion of the bill directly to your account.
If you lose your card, you can freeze it in the Venmo app and continue using your virtual account.
The card comes in a variety of "hey, this is not your parent's credit card" colors (cotton candy, Night Life, Denim, Campfire, Tropical Islands) and has an RFID chip for contactless payment.
The card offers personalized rewards with a dynamic 3-2-1 earnings structure. Cardholders earn 3% on their highest spending tier each month, 2% back on their second largest spending tier, and 1% back on all other purchases. What's unique about this structure is that cashback rewards are automatically applied based on the category you spent the most on in a given month. Categories include grocery; bills and utilities; health and beauty; gas; entertainment; dining and nightlife; transport; and travel. If your expenses do not meet these categories, you will be refunded a cashback of 1%.
Note: Venmo charges fees for certain account transactions such as instant cash withdrawals and peer-to-peer payments made using a credit card account.
Who should get the card?
This card is a good option if you are a regular Venmo user looking to maximize cashback without the hassle of managing your rewards. Three percent is a pretty good rate, especially if you do regular bills and utility purchases; health and beauty; or entertainment – categories that are not usually offered in other bonus cards.