You Can Now Change All of Your Ring Targets in WatchOS 7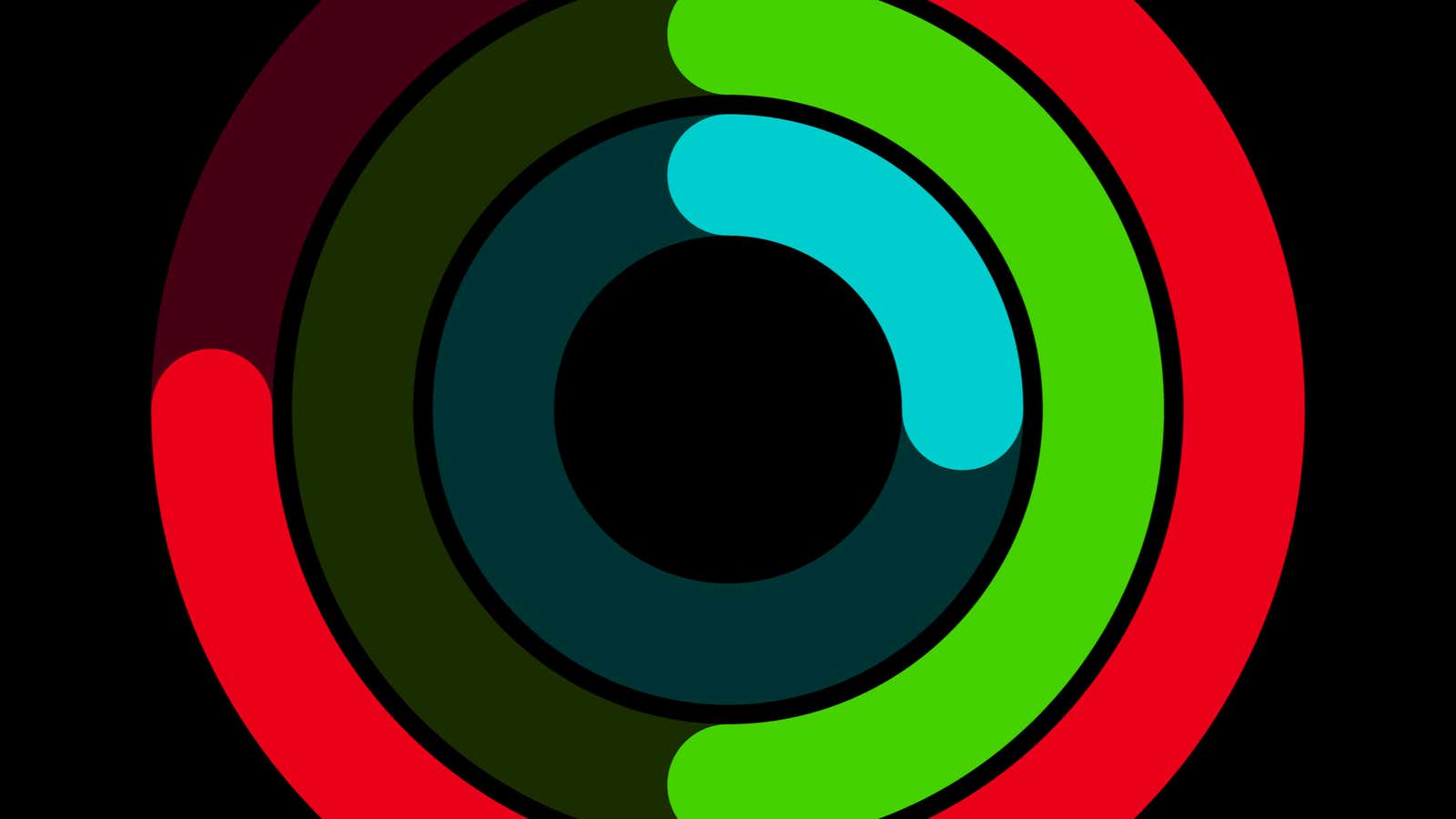 When I worked at Apple, the company often set itself the gigantic "close-the-ring" challenge. You would team up with your fitness peers, try your hardest to reach your goals, and get some silly reward for your efforts: a T-shirt, an Apple-branded cooler bag, and so on.
All Apple wanted was to close those rings. Smart teams have come up with two strategies to tackle this problem: manually entering as much data as possible to compensate for any errors, and adjusting the amount of effort required to actually close the ring. Because yes, you can customize that.
Why would you deceive yourself? Well, for starters, it's not cheating to chart your own progress towards your fitness goals. Perhaps you disagree on what Apple thinks is best for you, or you are recovering from an injury and want to do your best without feeling like you have to step out into intimidating territory to reach an arbitrary, virtual milestone. This is your Life. If you are working towards your goals at a reasonable pace, why shouldn't you feel rewarded?
Thanks to Apple's recent watchOS 7 update, you can now adjust how much activity you need to close all three rings: standing, exercising, and moving. In the past, you could only adjust the motion ring, so it's good to see that Apple has finally brought more flexibility to Apple Watch owners.
Customizing Apple Watch Rings to Achieve New Goals
First, make sure you update your Apple Watch to watchOS 7. (Before that, you need to update your iPhone to iOS 14.) In an hour, you'll be ready to go.
Grab your Apple Watch and open the Activity app – the three activity circles icon on the app buffet on your home screen. From there, scroll down to the very bottom until you see the Change Targets option. Click on it.
You can now select targets for all three rings and customize them as needed. Yes, you can even increase the activity required to complete the ring if you feel ambitious. These requirements can be minimized / maximized in the following ways:
Exercise: 10 minutes to 60 minutes.
Standing: 6 hours to 12 hours
Move: 10 calories to … who knows? I scored 1500+ before my finger started to ache. This should be a good goal for, say, Usain Bolt, but mere mortals don't need to put their lives on such a high level of difficulty.
[ 9to5Mac ]