Season Your Apple Cider Shake With Pickled Ginger Brine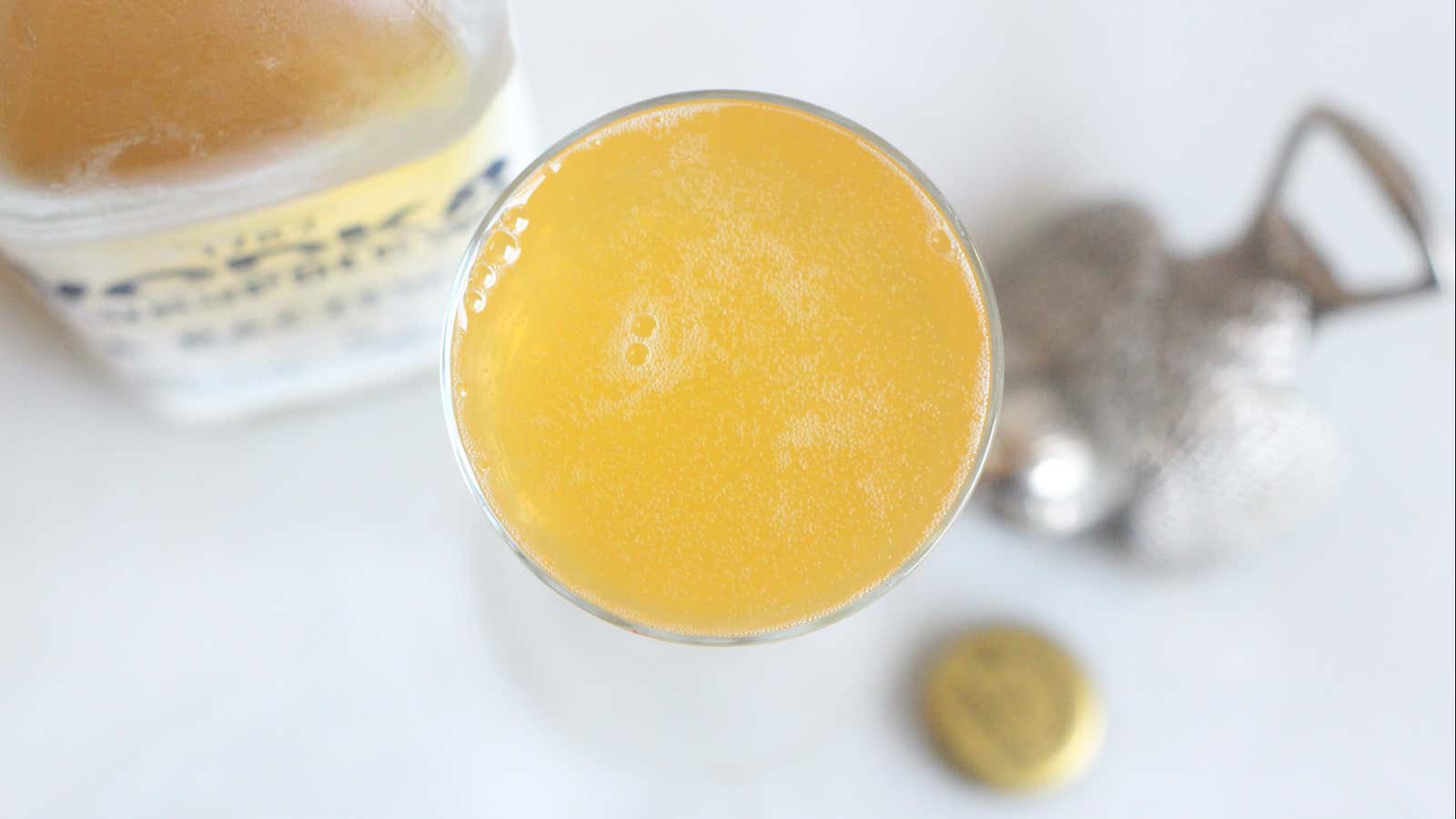 Sometimes the drinks I make for this article are inspired by some classic cocktail. In other cases, they are created in chaos and contain everything that can be in my kitchen and in my trolley at the bar. Today's proposal falls into the latter category and came about because after my cider tasting, I still have a few small bottles of Martinelli sparkling cider.
Martinelli (or any sparkling apple cider) is usually bought when you need something festive to serve to those abstaining from alcohol, so it seems odd to pour a couple of shots of vodka into it, but that's exactly what I did. A quick Google search showed that this combination is called " Russian cider ", which is lazy to call it, but I do not hate it.
The combination of equal parts vodka and Martinelli is pleasant enough, but it's pretty cute. To soften the quality of the caramel apple and add some volume, I chose an underrated ingredient in the drink: pickled ginger brine . In total, enough salt, acid, and ginger is added to the teaspoon to accentuate the bullseye while reducing the cloying edge.
If you have rhubarb infused vodka , use it to increase the pie ratio, but it works great with the regular product. To make it you will need:
2 ounces vodka (rhubarb vodka, if you have one), chilled
1 teaspoon pickled ginger brine
2 ounces chilled Martinelli sparkling apple cider
Pour the chilled vodka and brine into a champagne glass and pour over the chilled cider. Drink and repeat as needed.