How to Send a Waze Web Map to Your Phone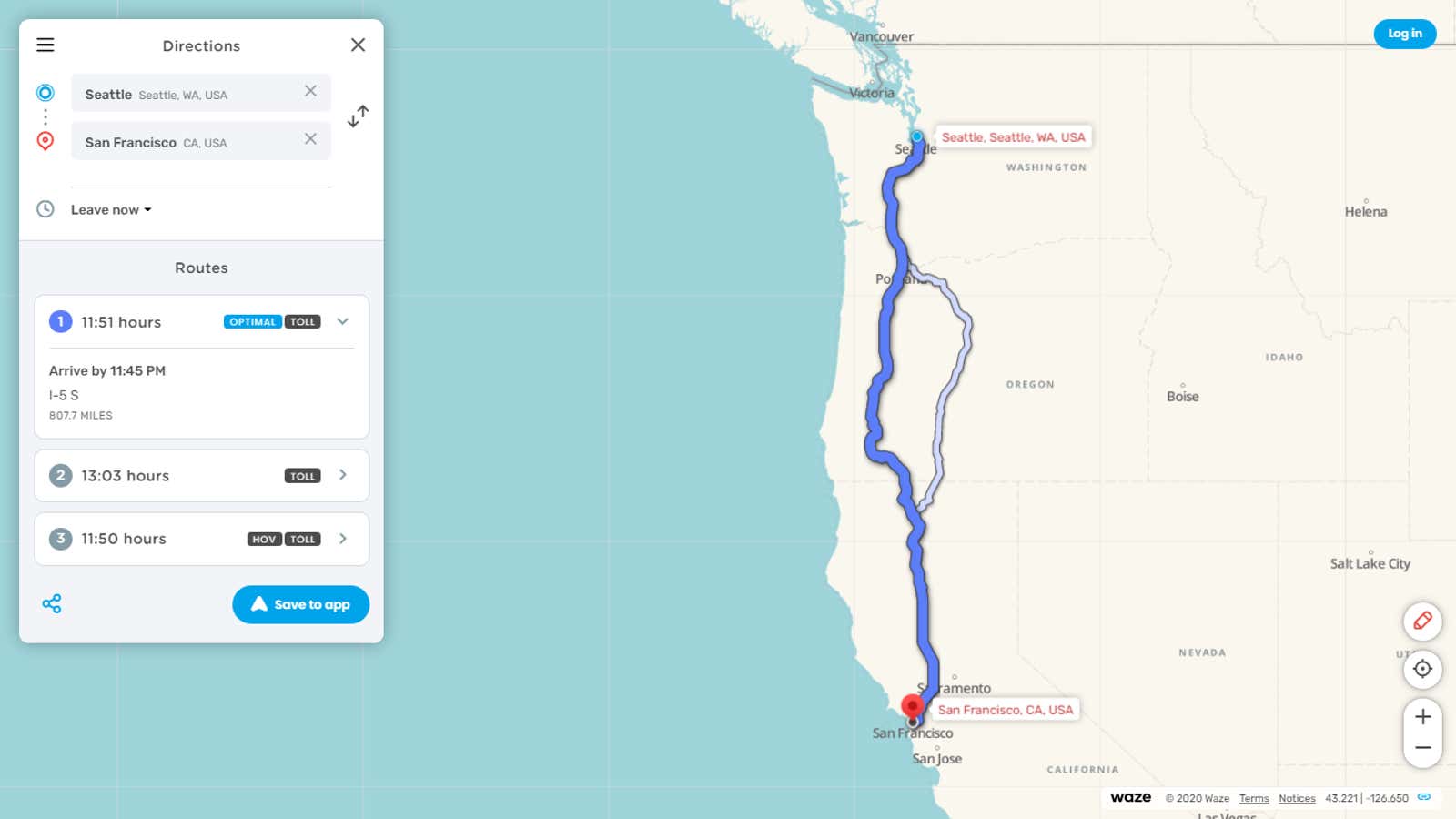 You can now plan your next trip using the Waze Live Map on your desktop, and then send those directions directly to your phone. This new feature is available to everyone and you can access it via the Live Map Waze on your desktop. Naturally, the Waze app must be installed on your phone to download the route, but that's the only requirement.
Waze allows you to transfer directions to your phone in two ways: you can log into your Waze account in both the web app and the mobile app and sync the two devices, or you can skip the desktop login and download the directions by scanning the QR code using your phone.
Once you've done that, the routes are loaded seamlessly into the Waze mobile app, so you can instantly jump into navigation mode and avoid the tedious search for the same route again.
Waze also allows you to plan your trips a week in advance, which makes it useful for planning excursions and making travel arrangements early. The app will remember your departure time, send you alerts when it's time to leave, and prepare routes. You can also take a picture or screenshot of the QR code for scanning later, which can be a useful trick if you are going on a long trip to places with poor mobile connections.
How to send trip route from Live Map Waze to mobile app
Download Live Map Waze in your preferred browser on your desktop.
Click Plan Trip.
Enter your starting point, destination and departure time as usual.
Click "Save to Application".
Open the phone camera app and scan the QR code in the pop-up window. The driving instructions will be downloaded to the Waze app. The Live Map page also lets you sign in to your Waze account to sync instructions without scanning a code, and includes links to download the Waze app if you don't already have one.