Make Cheese Grits Even Better With a Little Velveeta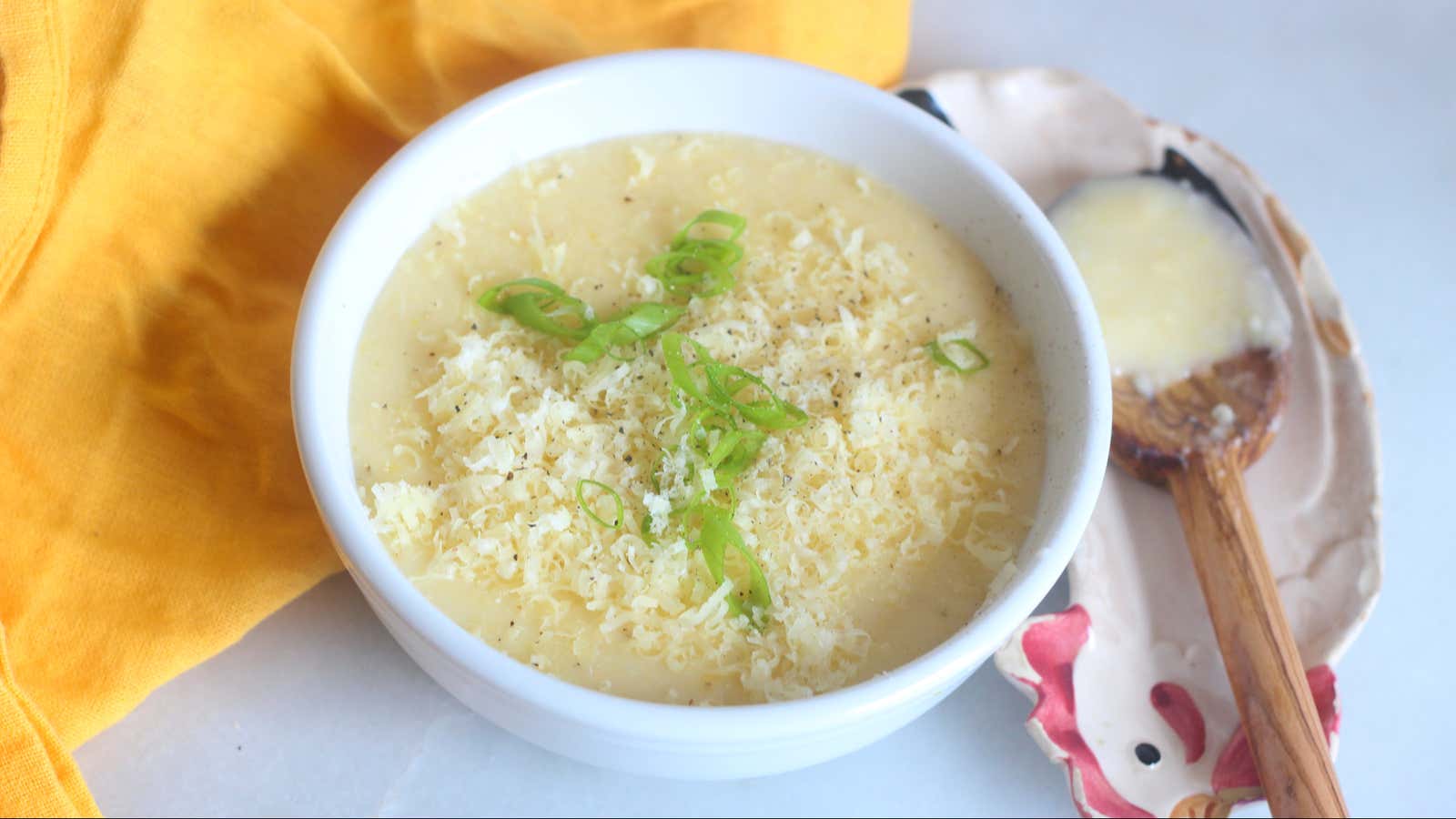 Cheese grits are a simple and humble dish: you make grits and then put cheese in them. You eat them and then you are happy. This sequence of actions will never let you down. But if you want the grits to be really creamy and cheesy throughout the bowl, consider adding a little Velveeta (or a similar processed cheese product) to your cheddar (or whatever cheese you normally use).
If you have misunderstood the first paragraph, let me repeat that I am not saying that you only use Velveeta. I'm not even suggesting you make Velveeta your main cheese, but I encourage you to take advantage of its creamy, melting, processed nature. Velveeta is designed to dissolve completely in the environment; it disappears into the rump, combining with the starch to make them very smooth rather than faded, with a hint of cheesy flavor in every bite. Pair that with aggressive cheddar for a bowl of cereal with a cheesy flavor and texture.
You can, of course, overdo it. Too much Velveeta can turn your cereal into cornmeal keso, which doesn't sound terrible, but that's not what we're aiming for here. I started with a cup of raw cereal and ended up adding just over two ounces of Velveeta that I had in my fridge and it turned out to be perfect.
Cook the cereal as usual (I use the Instant Pot ), then add the diced Velveeta and stir until completely melted. Pour into bowls and top with your favorite cheddar (or other flavorful cheese) and some fresh pepper, if you like. Recently I was at the peak of Dublin, and the combination of these two cheese products resulted in a cereal bowl, which seemed to touch and at the same time rich, creamy, spicy and salty. These are the qualities that make the cheese so great, and that's what your cereal deserves.