How to Deal With Burnout, With Writer Anna Helen Petersen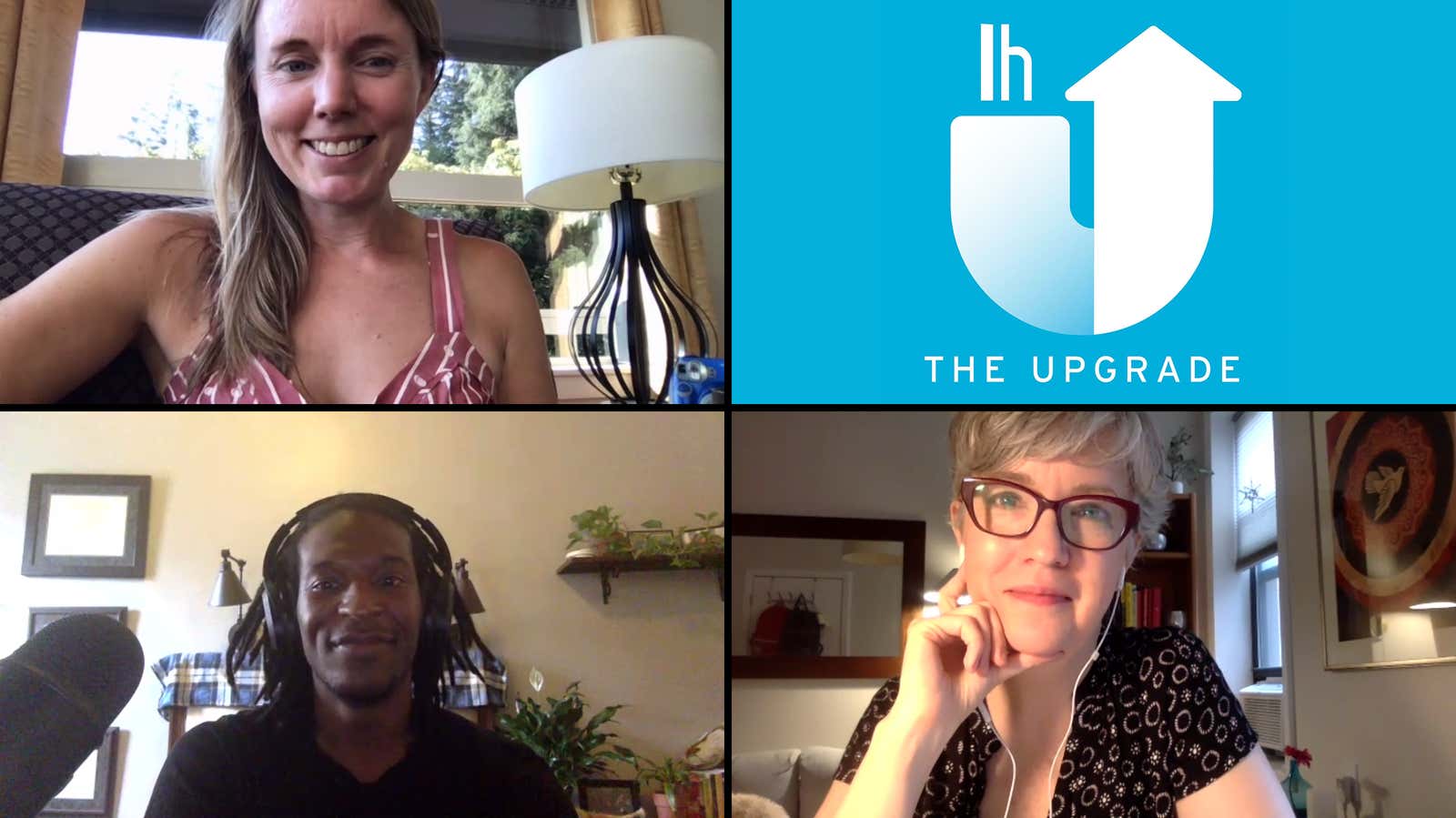 It is very likely that you (and almost everyone around you) are experiencing some degree of burnout right now. With jobs, various debts, a pandemic, the financial crisis and the insecurity of our future, it's hard to imagine that you can stop and take a break. Fortunately, this week we are talking to journalist and writer Anna Helen Petersen to see what we can do about it.
Connect to hear Anna's advice on how to recognize the signs of burnout and what steps to take, both individually and in society, to hopefully put us on the right track. Anna's latest book, Can't Even Cant: How Millennials Became a Burnout Generation , comes out in September.
Listen to The Upgrade above, or find us in all the usual podcast locations including Apple Podcasts , Google Play , Spotify , iHeartRadio, and NPR One.
Highlights from this week's series
From an interview with Anna Helen Petersen
On how the hyper-productivity mindset interferes with basic life tasks:
I've known a lot of millennials their entire lives, they just tried to be productive and work as hard as possible. So what is a commission, this is the time when you are not working. So it seems like it's something unproductive, although it's obvious that it's just part of life, like throwing shoes to a shoemaker or sharpening knives as if it's part of everyday life. But if you've programmed your brain to think that any time you're not working is an unproductively bad time for some reason, it's easy to get offended by these things, whether it's hanging out with friends or just doing errands as an unproductive space.
On what gives her hope to change the culture of hyperproductivity:
[I] It shouldn't be. If we can imagine and even just remember, for example, remember not so long ago that there was a different way in which we treated work. We relied on a safety net. You know that all over the world there are examples of economies in which precarity is not the norm. So it gives me hope.
How to start recognizing your own burnout and give yourself more space:
[T] here's a feeling that you need to somehow optimize everything in your life. And I just don't think you know, right. You must consciously do what takes up more time to teach yourself that optimization is not always the best option. Your whole life is meant for life. It's not necessary to be the most productive robot possible … It's not about technical detoxification or hiding your phone or even using those, you know, those applications on your computer that seem to turn off Facebook after a certain time. [It] has more to do with being aware of what you are doing and making choices about what you are doing, like being present and like, "Okay, I'm walking now, okay? Right now I'm flipping through Instagram. I prefer scrolling on Instagram right now because it gives me pleasure. But when it stops, I will also stop scrolling it. " So just try to be more aware of what you are doing and not just go back to the behavior just because it is there, because you are tired, because you cannot think of anything else, because you feel like " okay, I could find some work emails right now. "I think a lot of us fall back on just getting work done when we don't have the energy to think creatively about what might actually help us Currently.
To learn more about how to deal with burnout, we highly recommend listening to the entire episode.
Any feedback or ideas for future episodes? Do you want to participate in the show? Leave us a voicemail at 347-687-8109 or send a voicemail to upgrade@lifehacker.com.
Episode transcript