How to Make a White Negroni Not Yellow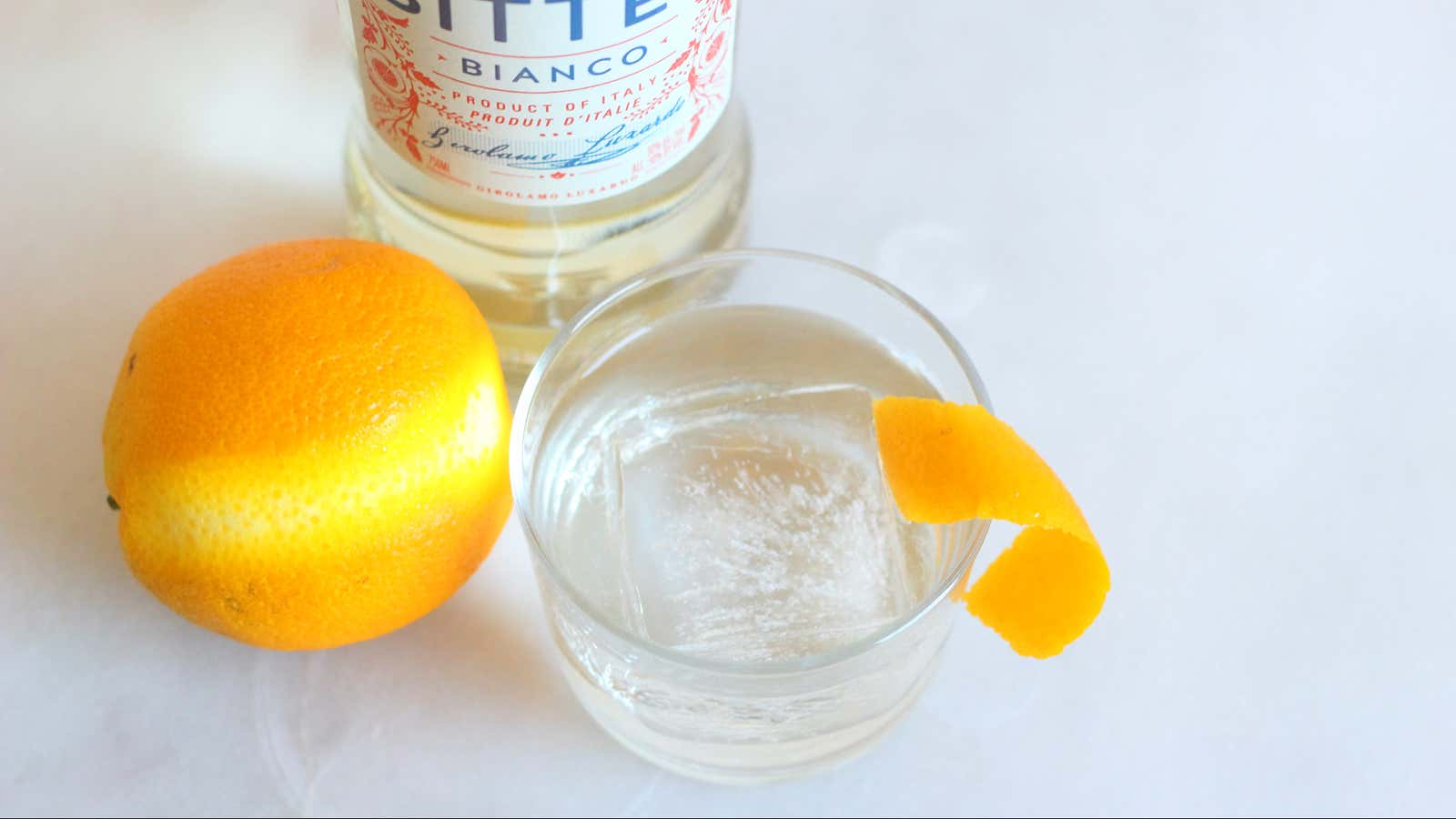 Negroni is perhaps the most popular cocktail in existence. Heck, a whole week devoted to riffing on it. One such riff is "White Negroni", which is usually made from more herbaceous gentian ahead of Seuss or Avez. That's good, but I don't know why they call it "white" – it's bright yellow.
It doesn't really matter that much, but there is a new colorless bitter with an accent on gentian that you can use to craft a non-yellow, if not technically white, Negroni. (I say "technically not white" because a truly white drink should be as opaque as milk. Technically.) Luxardo Bitter Bianco contains the same herbs and plant parts as Bitter Rosso Luxardo, only it is colorless, not red … I've never tasted Rosso, but this Bianco stuff tastes a lot like Campari, just a little sweeter, a little bit more bitter and has a less burnt citrus flavor. Luxardo describes it as "a distilled infusion of bitter herbs and aromatic plants including rhubarb, thyme, and bitter orange," and – although I do have a bit of rhubarb-like sourness – I didn't notice the thyme at first.
Okay. I like it. (Full Disclosure: Luxardo sent me this bottle, but it retails for $ 27.) If Campari is a little rough on your palate, this bitter will be slightly less aggressive, although not as friendly as Aperol. But the main thing is delicious mixed with gin and dry vermouth. The result is a Negroni-like drink that seems a little more summertime than the standard one – in fact, I've found it to be much easier to drink than the Negronis made with Campari or Seuss – almost too light. To make this White Negroni non-yellow you will need:
1 ounce London dry gin
1 oz Luxardo Bitter Bianco
30 g dry vermouth
Pour everything into a stirring glass filled with ice and stir to cool. Strain into a compartment or, if you prefer, into a cube and garnish with a strip of orange peel. Alternatively, you can collect everything directly in a glass over one large cube and let the drink dissolve in a low bowl. This is how I like mine, but I'm very lazy.