Conduct Weekly Family Follow-up Meetings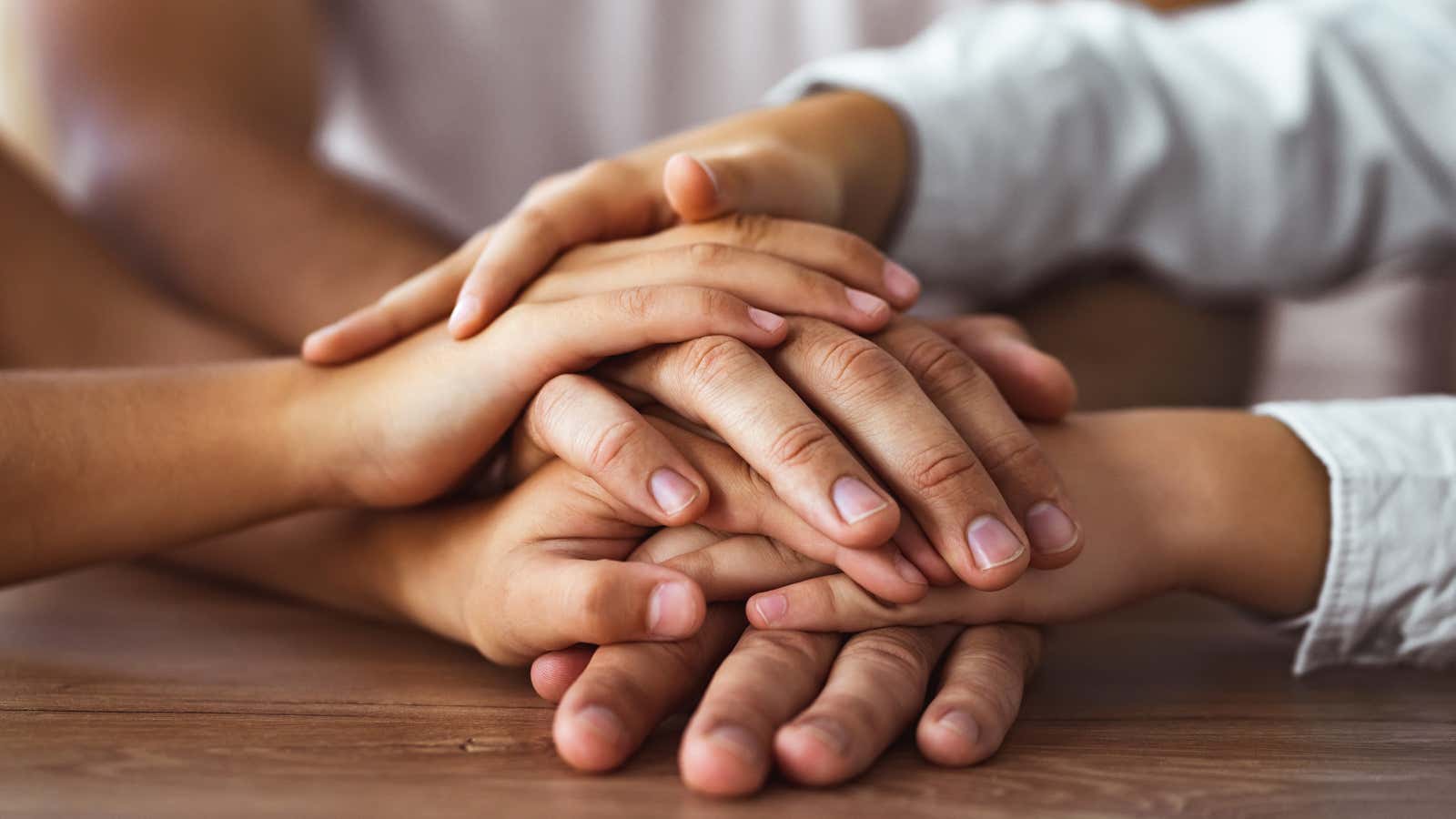 You may already be doing something like this at work: once a week, even if you are in almost constant communication with your colleagues, the whole team gets together (perhaps via video chat these days) to give a quick overview of how things are going. These meetings follow a specific scenario with updates from different departments, or it could be a more common meeting to discuss ongoing projects. Meetings like these can be important, even if you are communicating in other ways all day, because this is the moment to take a breath, to look at each other face to face and talk about how things are going. Families can do this too.
The idea comes from Jeff Sutherland, who developed a new workflow system for a financial firm in the 1980s. Sutherland noted that overly ambitious top-down orders lead to delays, over budget, or total project failure. Bruce Feiler, author of Secrets of Happy Families , writes for the Harvard Business Review :
Sutherland has developed a new system in which ideas flow not just from the top, but from the bottom up, and groups are designed to respond to changes in real time. The centerpiece is a weekly meeting based on shared decision making, open communication and constant adaptation.

Such meetings are easy to repeat in families. At my house, we started when our twin daughters were five years old and we chose Sunday afternoon. Everyone gathers at the breakfast table; we begin with a short ritual drumming on the table; then, following the flexible model, we ask three questions.

1. What worked well for our family this week?

2. What didn't work for our family this week?

3. What are we going to work on this week?
Your weekly checkout meetings don't have to follow this exact format or script – you might prefer a pizza delivery meeting on Friday night when the week's successes and failures are still fresh in your mind and you have a weekend ahead of you to recover and regroup. … Or maybe you want to customize the questions or add an additional question depending on your family's goals. However, from a logistics point of view, this appears to be less important than deliberate registration.
If you want to have weekly follow-up meetings for your whole family, now is the time to be, as the start of the school year is approaching and pandemic stress is approaching a new peak. Meeting the mental and emotional needs of every family member will be challenging as we all struggle to start a new schedule and curriculum plans continue to evolve in many schools. A weekly meeting can provide an opportunity to slow down, look each other in the eye and ask, "How are we doing?"
These moments can help each family member feel a little more seen, a little more heard, and therefore a little happier.