Take These Free Digital Cooking Lessons With Your Kids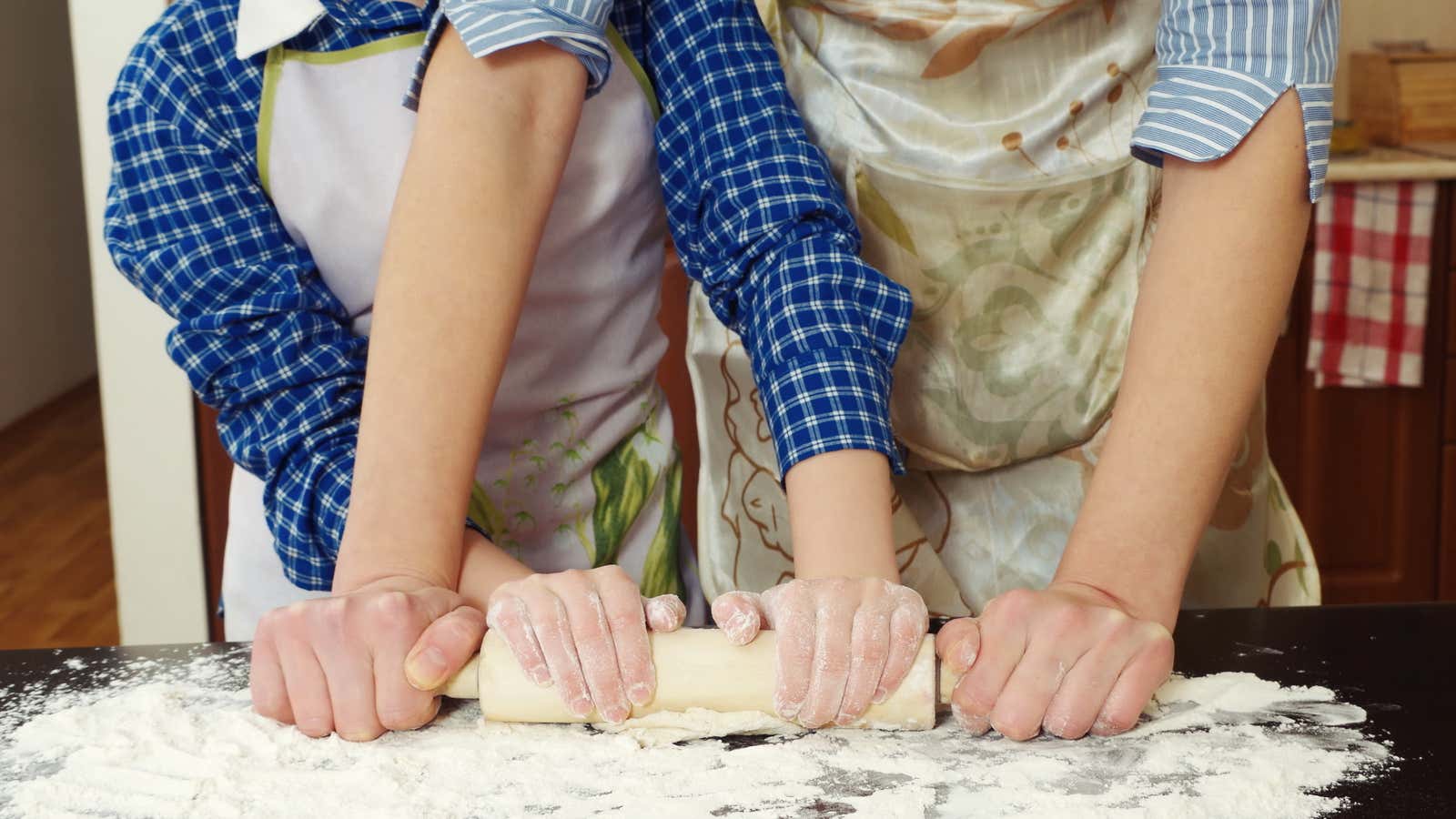 A couple of months after the start of the pandemic, my 9-year-old son looked at me and said, "Maybe I'll take up cooking." He helped me bake since childhood, but we never cooked together much, because on weekday evenings there was always a lot of study, work and activities. Not much at the moment.
So I immediately bought him a children's cookbook that I recently bought for my niece ( this one from America's Test Kitchen – I highly recommend it). Since then, he has made several things, including homemade tortilla chips, nachos, and a few pizzas, and has bookmarked everything from cornbread to baked salmon.
A good time to cook with the kids. It is a life skill that they still need to master, it encourages them to try new foods, and creating something for the whole family is satisfying for everyone. So when I discovered that Delish is running free digital cooking classes twice a week on Facebook right now, I was a little excited. The only thing better than making a new dish right from the recipe is to first see how someone else is doing it , get that mouth-watering sensation, and then try to replicate it yourself.
Delish Editorial Director Joanna Saltz and her kids will air at 4:00 pm ET every Tuesday and Thursday on the Delish Kids Facebook page . The day before the live demo, Delish publishes what they will cook, with the complete recipe so you can make sure you have the ingredients on hand.
As I browsed through the recipes they had already made, a recent video of this recipe for zucchini and spaghetti cheese bread caught my eye. Spaghetti Pumpkin Cheese Bread is not the recipe I usually click on, but I watched the 17 minute video and heck it looks good.
In the videos, Saltz and her kids begin by detailing three basic rules a minor chef must remember:
1. Wash your hands – "because clean hands are a cook's best tool."
2. Before using hot or sharp objects, ask a parent or guardian.
3. Always have fun!
Yesterday's Recipe – Reese Bumps ; tomorrow – tacos, veggie muffins and pancakes . Other recent recipes they've made include Rolo's stuffed bananas , zucchini enchiladas, and cheddar bacon ranch corn . You can view all live video demos here .