Apply for a Job Remotely From Georgia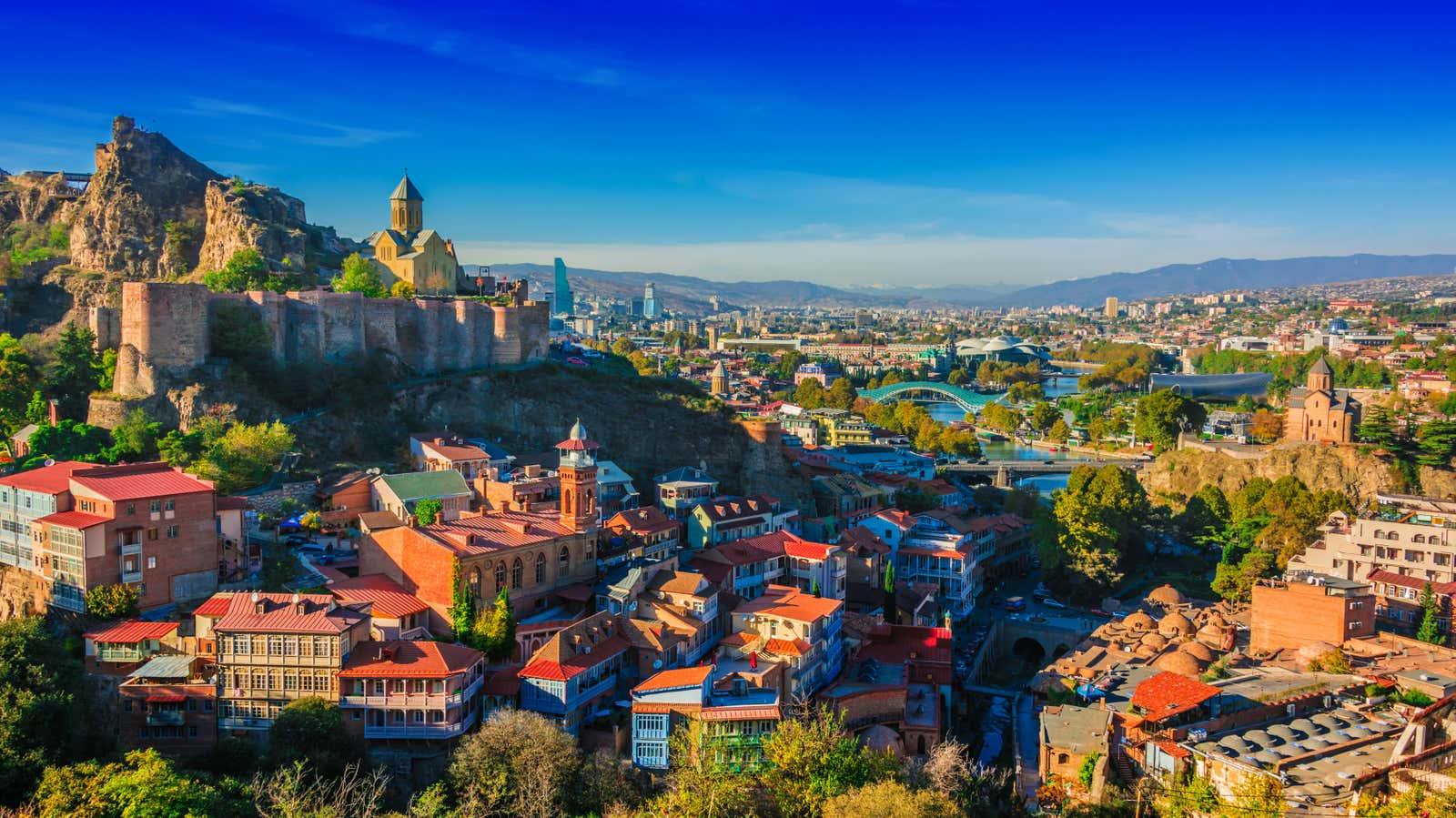 If, like many people, you realize that you will be working remotely for the foreseeable future, you may be considering moving. Earlier this week, we talked about a new visa program that allows Americans to work remotely from Barbados for a year. But working in a tropical paradise isn't for everyone. For those looking for a slightly different experience, the country of Georgia will soon allow foreign nationals to relocate there and, in their words, "enjoy their free, safe environment." Who wouldn't want to enjoy it? Here's what you need to know about the application process.
What you need to know about the program
Earlier this week, Georgia announced that it is inviting foreign citizens to travel and work from a country located at the crossroads of Europe and Asia. But before booking a flight to Tbilisi, you need to first apply to participate in the program. According to the Georgian government website , the online platform for the application is "already developed" but does not appear to be publicly available yet.
In addition to filling out the application, you also need to obtain the preliminary confirmation required to cross the country's border . Applicants are also required to provide "personal information", a certificate of employment, proof of at least six months travel insurance and a letter of consent to undergo a mandatory 14-day quarantine at their own expense.
Georgian Economy Minister Natia Turnava said in a statement that the program aims to attract freelancers and self-employed foreigners:
"Georgia has the image of an epidemiologically safe country in the world, and we want to take advantage of this opportunity. We are talking about opening the border in such a way as to protect the health of our citizens, but, on the other hand, to bring citizens of all countries to Georgia who can work remotely. "
Of course, we are currently under the Level 4 Global Health Advisory Council , which means the Department of State is advising US citizens to avoid all international travel due to the global impact of COVID-19. So you don't need to start packing for Georgia yet, but you need to remember this for the future.