How to Get Your Point of View on the Internet, With Linguist Gretchen McCulloch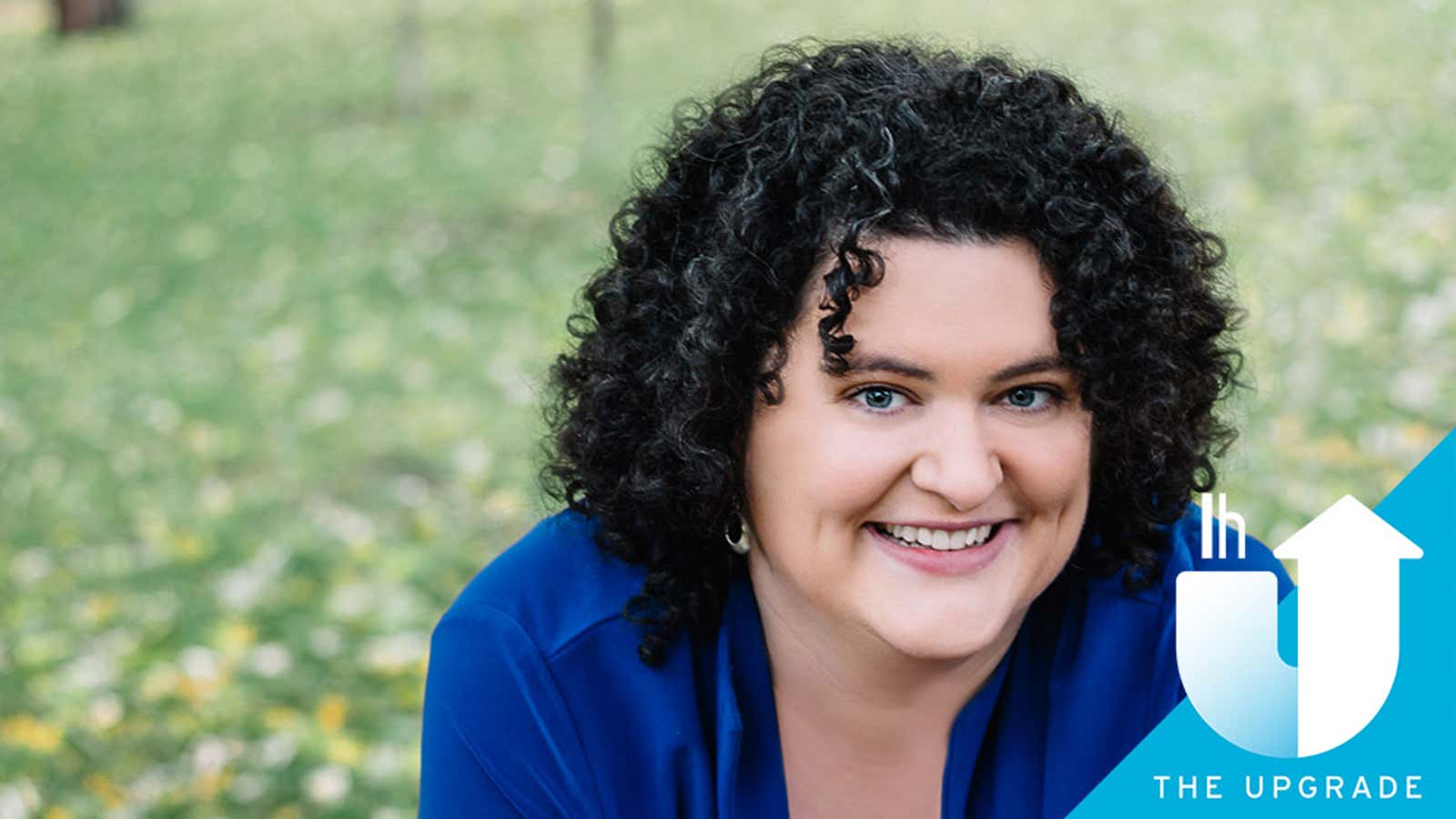 Ever wonder why your friend ended this message with a dot? Or missed the subtle sarcasm in an unpunctuation email? This week we are clearing up all of these misunderstandings on the Internet and more with the help of Internet linguist Gretchen McCulloch. Hear Gretchen talk about how to best approach these grueling Zoom calls and how we can improve texting with people who have a different communication style than your own.
Gretchen is a resident linguist at WIRED and author of the New York Times bestselling book Because the Internet: Understanding the New Rules of Language .
Listen to The Upgrade above, or find us at all the usual podcast locations including Apple Podcasts , Google Play , Spotify , iHeartRadio , Stitcher, and NPR One.
Highlights from this week's series
On how to improve Zoom call quality:
[I] It is really tiring when you are video calling to see your reflection. You know, like most of the time when we spend time with friends, we don't sit in front of the mirror and watch ourselves. And if you are sitting in front of the mirror, it is a little distracting. It's like you're thinking about what your own hair looks like, or whether you're making a weird face or something, and you're not looking at the other people you're talking to like that. So I recommend people do one thing if you get so tired of [Zoom] is turn off your video, or put a little note in front of your video, or go to a new tab or something like that, or you just both turn off the video. if it's easier, or at least turn off your own so you don't see your reflection. And I think for a lot of people, video calling is less tiring if you don't have to constantly face the weirdness of seeing your own face.
How to approach communication with someone whose style is different from yours:
And so often when people talk about text conversations, they really want me to defend their personal preferences. Just as an email should start with "Hello", no email should start with "Hello". [And] here's the best sign – the one I use, whether it's "best" or "hurray" or "respectfully" or whatever. And what I like to do when I'm chatting with someone via email, especially someone new for the first time, is like getting my cues from them . If they want to start something with "Hi" or "Dear", I will do the same so that they feel comfortable and kind of get to know other people where they are. And think, how can I make this experience something so that it seems that we are both winning, and that we both get along?
On why some people are more likely to adopt new language styles than others:
[W] When it comes to adopting certain community speaking styles, or adopting certain language styles, it is not enough just to become familiar with the language style in order to internalize it. [In] many cases he is exposed to it and then also thinks that there are desirable characteristics in the people you are talking to. You want to somehow be like them … So it depends on your relationship to a certain group of people. And if your attitude towards technology-mediated communication is such that it really isn't for you and doesn't really feel like what you've ever been a part of, you have no incentive to internalize the intricacies that people who consider themselves to be technical. specialists.
For more advice from Gretchen on how to avoid misunderstandings online, watch the entire episode!
Any feedback or ideas for future episodes? Do you want to participate in the show? Leave us a voicemail at 347-687-8109 or send a voicemail to upgrade@lifehacker.com.
Episode transcript