Export Countless Open Browser Tabs With TabTopus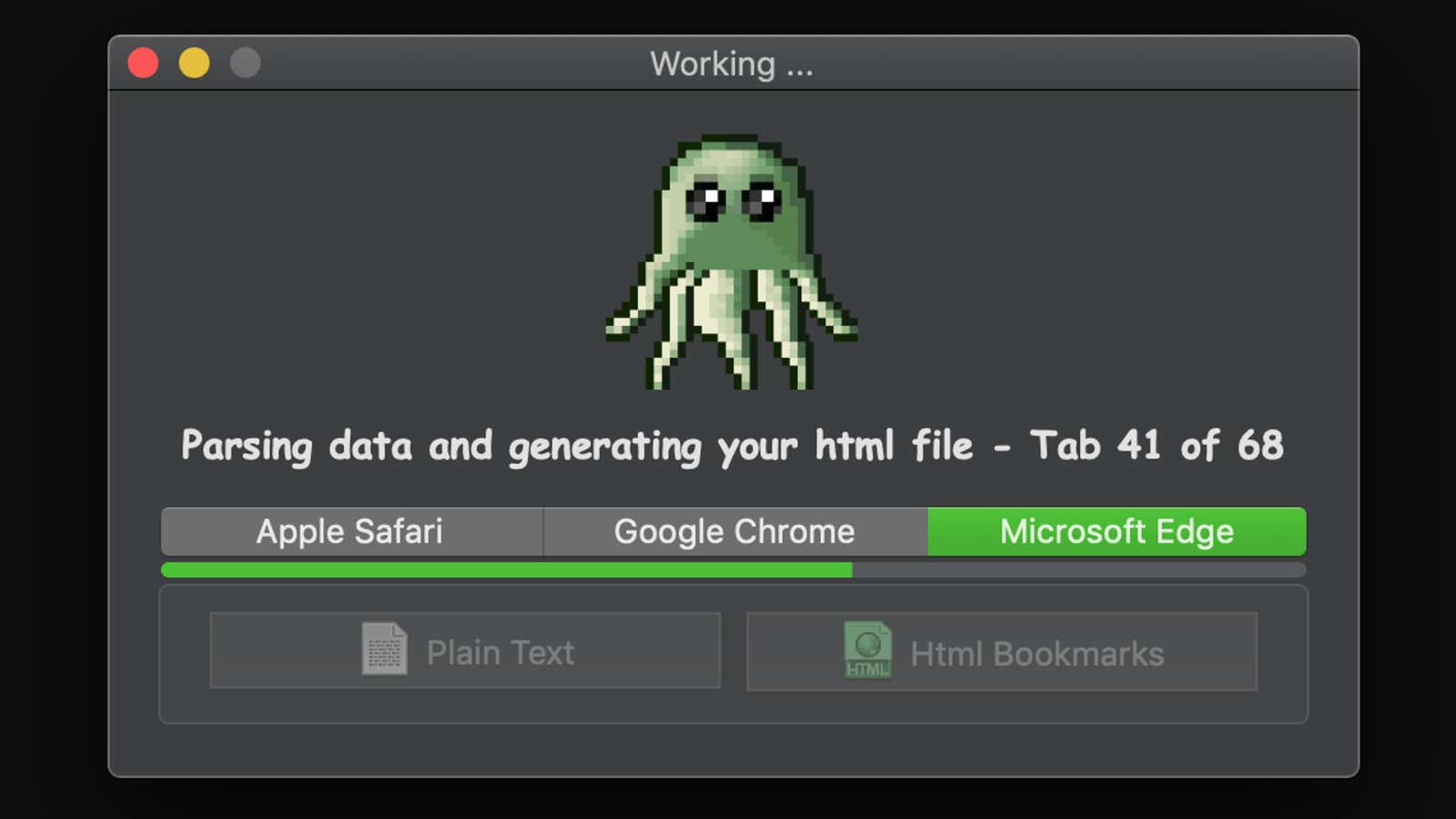 macOS: If you have a habit of leaving tons of tabs open across different browsers, here's the good news: you're not alone. As much as we try to stay organized, the proliferation of tabs just … happens. And sometimes it's not limited to just one of the browsers installed on your system – if, say, you use Safari for work and Chrome (or others) on your own time.
Whether you're using one browser or four, the easiest way to control your tab addiction is to ditch the cold turkey. And by that I don't mean stop using tabs. Better take all open tabs, copy them to a file and save somewhere on your desktop. Every time I did this, I found myself never going back to that file to find what I left in my browser . I still keep the file just in case, because you never know. And maybe you really will come back to it! I may be the type to take cold turkey too seriously.
To create this file, you can go through the arduous process of copying and pasting the URLs of all your open tabs into a document. It's not very fun. You can also install extensions in all your browsers and use them to manually export open tabs. It's better this way, but still a process. The best solution I recently discovered is a fun little app called TabTopus . (Think "tabs" = "octopus".)
The full version of TabTopus will set you back $ 2 on the Mac App Store – and at the time of this writing, it doesn't work with Firefox. Apart from these two disadvantages, it works really well with Safari, Edge / Edge Chromium and Chrome. All you have to do is pick your browser and choose whether you want plain text or an HTML based bookmark list.
TabTopus then launches your browser, grabs all of your tabs, and lets you choose where to export the resulting file. That's all. When you download the specified file, it looks something like this – boring but efficient:
Is it worth $ 2? If there are only a few tabs open in one browser, no. If you are like me, with over 60 tabs open in Chrome, 10 more in Safari, and a growing number in Edge Chromium – and you know this is a pattern of behavior that you are destined to repeat – then, of course, the convenience is absolutely worth it. And if or when TabTopus starts supporting Firefox, your $ 2 purchase will go much further.
On the other hand, if you are monogamous in the browser, an extension like OneTab should be all you need to export tabs in the same browser you are using. Whatever your preference, I cannot recommend a general approach any longer. Not only will you free up some processing resources and get rid of a huge annoyance over the address bar, but you will also save time trying to reset all your tabs to bookmarks, sort them and forget about them for the next three years anyway.