What to Do If the New Apple Operating System Does Not Work on the Old Device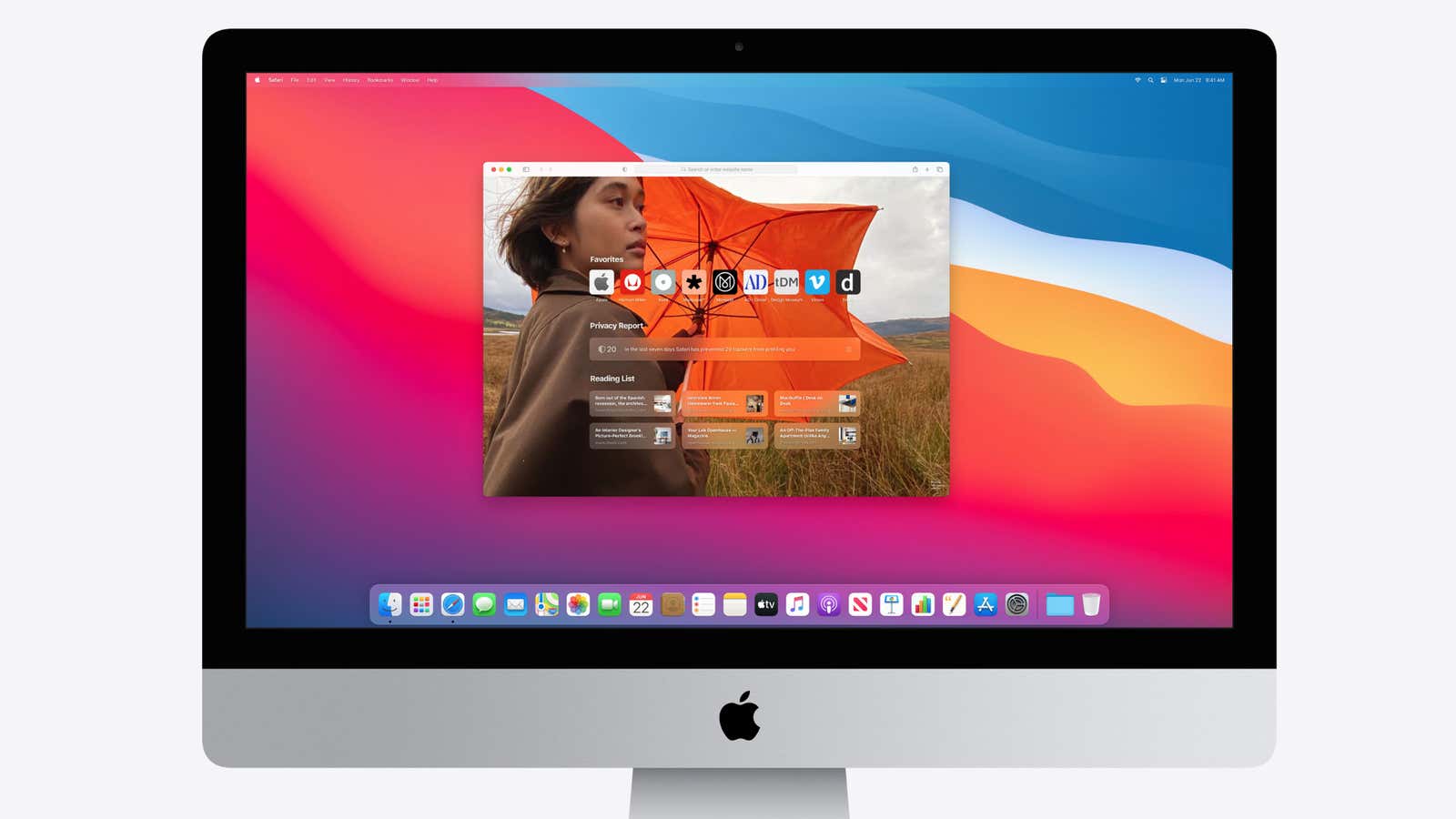 Apple's annual operating system updates are always something to celebrate, but some of you have less reason to worry. If your favorite old Apple devices are out of date, this annual ritual may seem like a grim reminder that this is what you need. Catalina is the tallest mountain your old MacBook has ever climbed; traveling in macOS Big Sur is out of reach.
So what will you do when you reach the upgrade ceiling? If your device doesn't support the latest iOS, macOS, or watchOS, is it time to say goodbye?
But before we get down to that, let's take a quick look at all Apple devices that will be able to update to the new operating systems that Apple announced yesterday at WWDC (click on the quick links to view the post by OS type).
iOS 14: compatible iPhones
iPhone 11
iPhone 11 Pro
iPhone 11 Pro Max
iPhone XS
iPhone XS Max
iPhone XR
iPhone X
iPhone 8
iPhone 8 Plus
iPhone 7
iPhone 7 Plus
iPhone 6s
iPhone 6s Plus
iPhone SE (1st generation)
iPhone SE (2nd generation)
iPod touch (7th generation)
Looks familiar? That's all that can run iOS 13 . There are no changes!
iPadOS 14: Compatible iPads
iPad Pro 12.9-inch (4th generation)
iPad Pro 11-inch (2nd generation)
iPad Pro 12.9-inch (3rd generation)
iPad Pro 11-inch (1st generation)
iPad Pro 12.9-inch (2nd generation)
iPad Pro 12.9-inch (1st generation)
iPad Pro 10.5-inch
iPad Pro 9.7-inch
iPad (7th generation)
iPad (6th generation)
iPad (5th generation)
iPad mini (5th generation)
iPad mini 4
iPad Air (3rd generation)
iPad Air 2
Same deal! If your iPad can run iPadOS 13, it can run iPadOS 14.
macOS Big Sur: Compatible Mac Computers
MacBook (2015 and newer)
MacBook Air (2013 and newer)
MacBook Pro (Late 2013 and newer)
Mac mini (2014 and newer)
iMac (2014 and newer)
iMac Pro (2017 and newer)
Mac Pro (2013 and newer)
This is where your upgrader's life can run into trouble: MacOS Catalina supports MacBook Air, iMac, MacBook Pro, and Mac Minis manufactured in 2012 and later. As you will notice from the macOS Big Sur comparison list above, some of these computers will not be able to upgrade to the new OS. Specifically, you'll get stuck on macOS Catalina if you have a mid 2012 MacBook Air (but you're lucky with a mid 2013 version), a late 2012 or late 2013, mid 2012 or later iMac. -2012 / Early 2013 MacBook Pro or Late 2012 Mac Mini.
watchOS 7: Compatible Apple Watch
Apple Watch Series 3
Apple Watch Series 4
Apple Watch Series 5
Sorry Apple Watch Series 1 and 2 – you don't need watchOS 7.
tvOS 14: Compatible Apple TVs
Fourth generation Apple TV
5th generation Apple TV
If it can work with tvOS 13, it can work with tvOS 14.
My device cannot upgrade to a new OS. What should I do?
In general, while I would not worry about it. Most people won't even be able to play around with all the new OS updates until this fall. By then, Apple will be announcing many new products – provided COVID-19 hasn't pushed back its traditional product too much.
You can expect the 5G-compatible iPhone 12 to debut in a few months, as well as any lower-end iPhone variants that are undoubtedly in the Apple store. There should also be a new Apple Watch (we've seen new ones every September since the release of the second generation) and the debut of Macs that use Apple's own ARM-based chips rather than Intel processors. And this is almost certain; who knows if Apple is planning on releasing more AirPods (unlikely), a new Pencil (who knows) or a new iPad (we should probably release an 8th generation model and we will certainly get an update to the iPad Air and / or iPad Mini , but probably not the new iPad Pro yet ).
Of course, this assumes that you are thinking about upgrading. Honestly, if your iPhone is too old to upgrade to iOS 14 (and iOS 13 too), it might be time. You do not need to strive for a large income; The iPhone SE is a perfectly respectable iPhone that has the power to upgrade the OS for at least the next few years. This means you will also benefit from new features, potential performance improvements, and all the latest security updates. Even if you don't really care about widgets, it's important to have a safe, secure smartphone.
The same is true for your Mac , but I'll make a caveat by saying that if your laptop or desktop can do whatever you need it to – it could be simple web browsing and email, without using Final Cut Pro – why update? You will spend extra money on an advanced system that is overkill for your needs.
I wouldn't chase macOS Big Sur if you haven't used your Mac much. But, in fact, I wouldn't consider upgrading my Mac right now, no matter what: Apple is on the cusp of its second giant technology transition to the Mac (the first of which was the move from PowerPC to Intel chips back in 2006 ). It's worth the wait to see how this all ultimately affects performance and price, and that will likely mean waiting until the end of the year. Then again, if your Mac is so old that it can barely run macOS Catalina but not macOS Big Sur, you've kept it for quite some time. What a few more months?
As for the Apple Watch , it's probably time to improve your smartwatch, which is almost four years old, if it can't upgrade to watchOS 7. (I can't imagine what your battery life is like right now). I wouldn't do any purchases yet, because Apple will undoubtedly release a new watch soon. This means you can get something shiny and new, or get a decent discount on slightly older Apple Watch.
That said, if your first or second generation Apple Watch still works for everything you need, I wouldn't say watchOS 7's new features are particularly compelling. Yes, you get new faces and challenges, and it's fun, but if you're just using your Apple Watch to track your workouts, timing, and vibrate your wrist when you receive a text, keep it for as long as possible. … Of course, if you're a cyclist (or dancer), you'll probably want to buy an Apple Watch that can work with watchOS 7 for its advanced fitness tracking features.
I still can't decide if buying new Apple stuff is worth it
In general, my best advice for everyone is to take a look at what Apple has announced in its updated operating systems, weigh that against how you actually use your devices, and make a clear assessment of your need for an update.
It seems to me that if your device is so old that it can't run the latest version of Apple OS, it's a good sign that it's time to buy something new (and give yourself another 5+ years of performance and security updates). However, there is no need to run out the door to buy something new if you are only going to use it to do the same thing as your device.
If all you care about is the basics, a new operating system might look fun and exciting, but it won't do much more to improve your day-to-day use beyond what you already have – or at least you don't. get hundreds of dollars of joy out of it. This time around in the update cycle, you have a good chance to critically think about your old gear, but don't feel obligated to update anything if you don't really need to. We're getting closer to the point where battery failure rather than device performance is the main reason for upgrading something. And that comes from a proud iPhone X owner who probably won't get an iPhone 12 (unless the camera is awesome); The $ 1000 + I would spend seems a little big just to keep using my phone to do the same things every day.