What You Need to Know About the New TSA Rules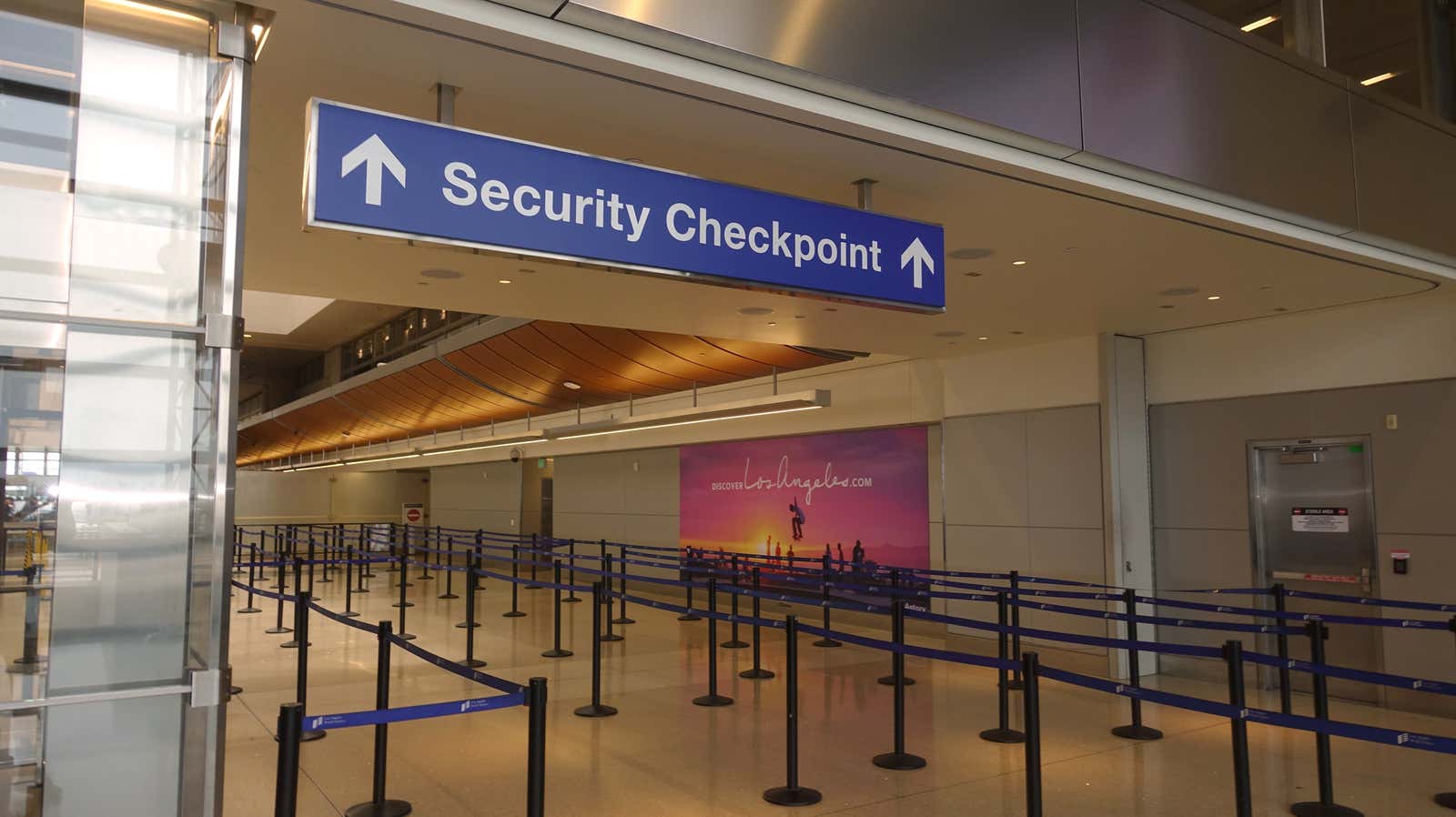 As travel begins to gradually resume, many of us are wondering what changes will be made to the check-in and boarding process in the future. The Transportation Security Administration announced last week that new rules and guidelines will be introduced for all passengers traveling through airports to help prevent the spread of the coronavirus.
Here's what you need to know if you might need a trip in the coming weeks.
Face protection
TSA recommends that all travelers wear face protection, but be prepared to remove it briefly during the screening process and upon presentation of your boarding pass / ticket. Be sure to wear a mask when checking in, boarding, flying, and disembarking from an aircraft.
These airlines require the wearing of masks:
american airlines
Delta Air Lines
Frontier Airlines
JetBlue
Southwest Airlines
United airlines
Ticket / boarding pass processing
Do not give your boarding pass or ticket to a TSA agent. Prepare your mobile or paper ticket so you can place it on the reader yourself. After scanning, hold up your boarding / mobile pass to show the agent and give him "permission" to continue.
Packaged goods tolerance
To avoid delays, passengers should ensure that their carry-on baggage is free of prohibited or 3.4 oz items. the size. However, TSA now allows passengers to travel with hand sanitizer weighing up to 12 ounces in carry-on baggage. You will need to remove the hand sanitizer to test it. Prohibited items can take you back to the top of security to take out the items and dispose of them yourself.
Food scan
Any and all food should be kept in a clear plastic container or clear plastic bag. TSA suggests separating food from carry-on baggage to avoid triggering any triggers during security screening and to help the process progress more smoothly.
TSA Precheck members do not need to remove any items from their bags.
More changes in strength
Please be aware that TSA policy and your airline's policy are not the same. Check out your airline's individual pandemic policy for more information on boarding procedures, meals and social distancing during flight.
Other changes to expect from the TSA include:
Limited use of safety lanes due to fewer people traveling.
All TSA officers will be wearing masks and gloves.
TSA officers change gloves after each inspection.
Plastic screens have been installed on many podiums for travel document registration, bag screening and pick-up points.
TSA officers will practice social distancing (6 feet if separated or more).
TSA will practice routine cleaning and disinfection of frequently touched surfaces around the checkpoint.
Due to changes at the airport due to social distancing, it will take much longer to pass the security lines. Be as prepared as possible to make sure you don't have to go through this more than once.