Use a Spoonful of Shrimp Paste If You Can't Find Anchovies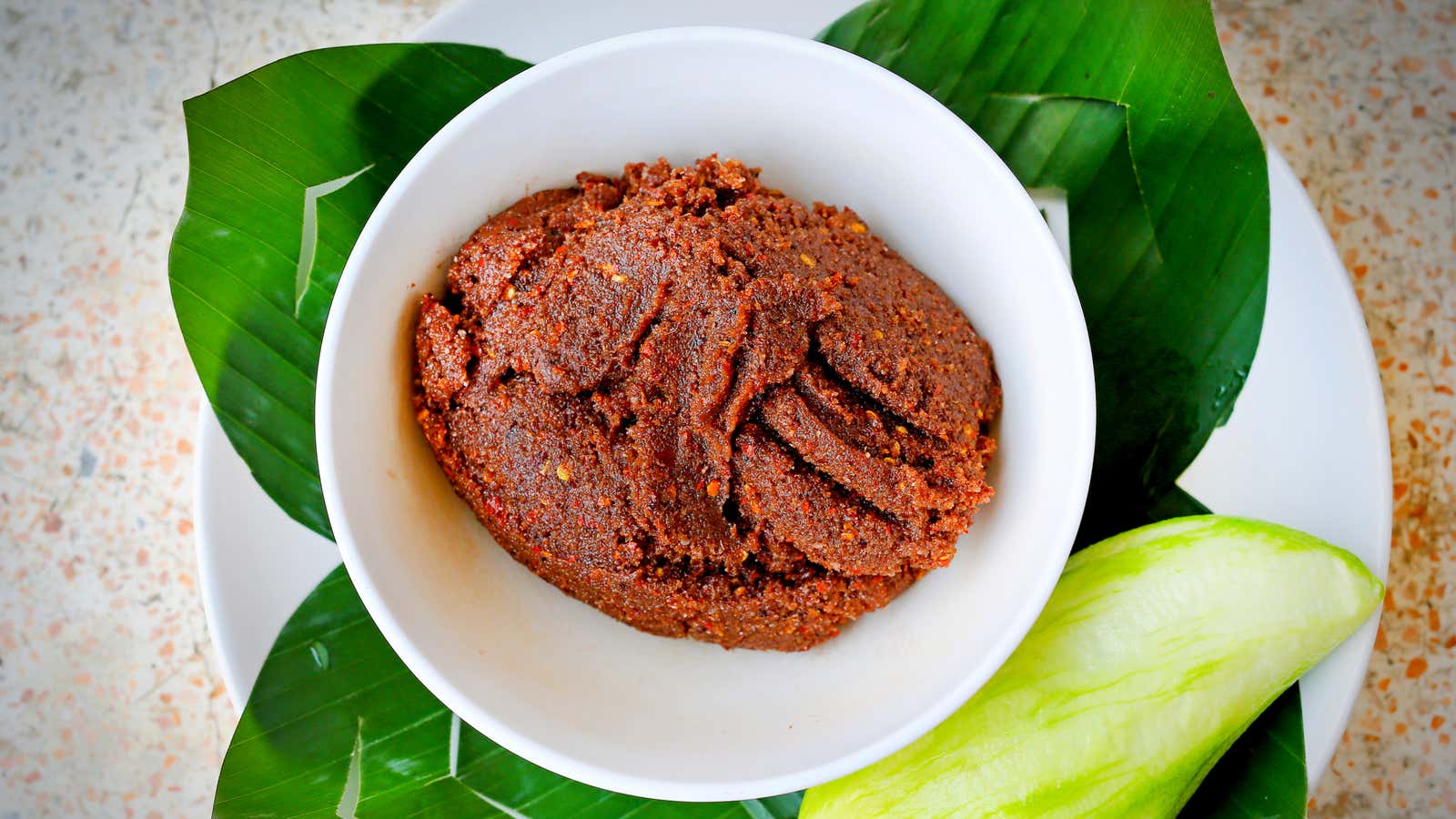 Yesterday I found myself in an intricate puzzle of minds. I decided to make a homemade Caesar dressing, and I had all the ingredients — lemon juice, parmesan, egg yolk, garlic — but my pantry lacked canned anchovy fillets, the salty base of the dish.
In a moment of inspiration, I reached for my can of shrimp paste – specifically bagun , a type of Filipino shrimp paste that has been fried and kept in the refrigerator almost forever.
My recipe had three fillets of anchovies, sliced. I replaced about a teaspoon of this very potent substance; as it is so unusual and aromatic, I chose a little less volume than I would get from anchovies. Indeed, the pasta provided all the umami, salinity and fishy tone I was looking for, plus a good (great) amount of edgy funk. It matches perfectly with the acidity of the lemon juice and the richness of the egg yolk in the dressing.
In fact, I would suggest trying to scare any dish that has anchovies by adding shrimp paste instead. You can add it to meat and fish marinades, add it to tomato sauce, or even make complex butter.
Of course, I still love anchovies and hope to get a can to leave in the pantry next time I go to the grocery store. But for those who love that fishy flavor, keeping a large can of shrimp paste in the fridge means you always have access to extra fun minds when you need it.