Pineapple Rum Is My New Best Friend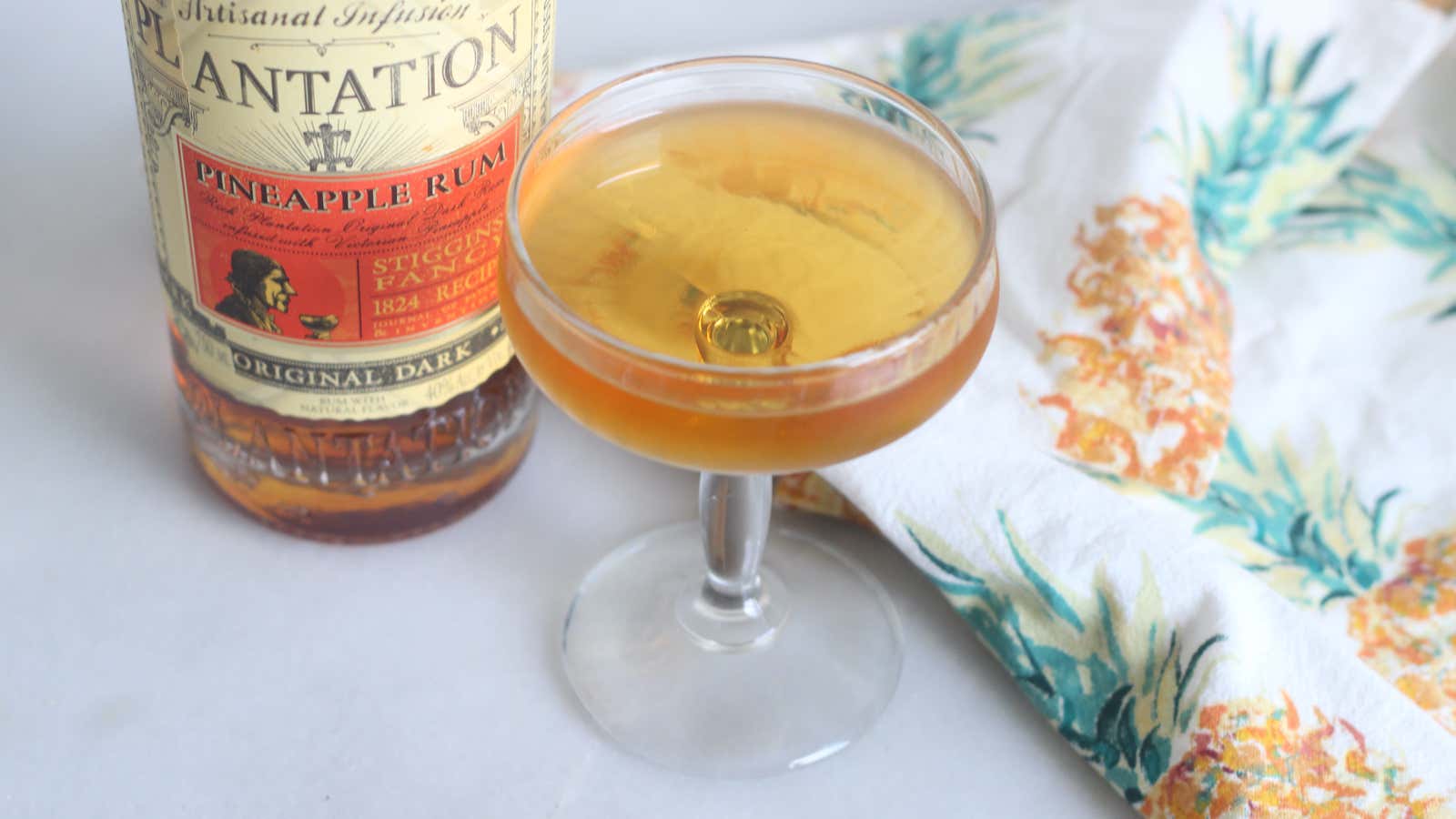 The good thing about pineapple rum is that it's almost two ingredients in one, but the best thing about it is that it's here . I've used it to make some incredibly addicting daiquiris , antique rum and saw palmetto cocktails , but lately I've combined it with whatever bottles I left on the bar trolley (there are fewer of them every day).
One of the winning combinations was the combination of Plantation Pineapple rum and dry Curaçao (with a touch of orange bitterness), resulting in a fruity, yet extremely powerful cocktail. It is silky and dense, but still tropical. If I had Campari, I could add a little Campari for some burnt orange bitterness, but I don't because – again – supplies are running low.
If you don't have dry Curacao, you can try a different orange liqueur, but reduce it by about half an ounce so it doesn't become cloying. For decoration, take a strip of lime zest or squeeze a wedge of lime into it. You will increase the amount of ingredients, but I think that in the circumstances it is acceptable.
To prepare this strong drink you will need:
2 oz Plantation Pineapple rum
1 ounce Pierre Ferrand dry curacao
2 drops of orange bitter
Pour everything into a mixing glass and stir for at least 60 seconds. Strain into a chilled compartment glass and garnish with a strip of lime zest or a wedge if you so desire.