Play All the Games in the Google Doodle Games Archive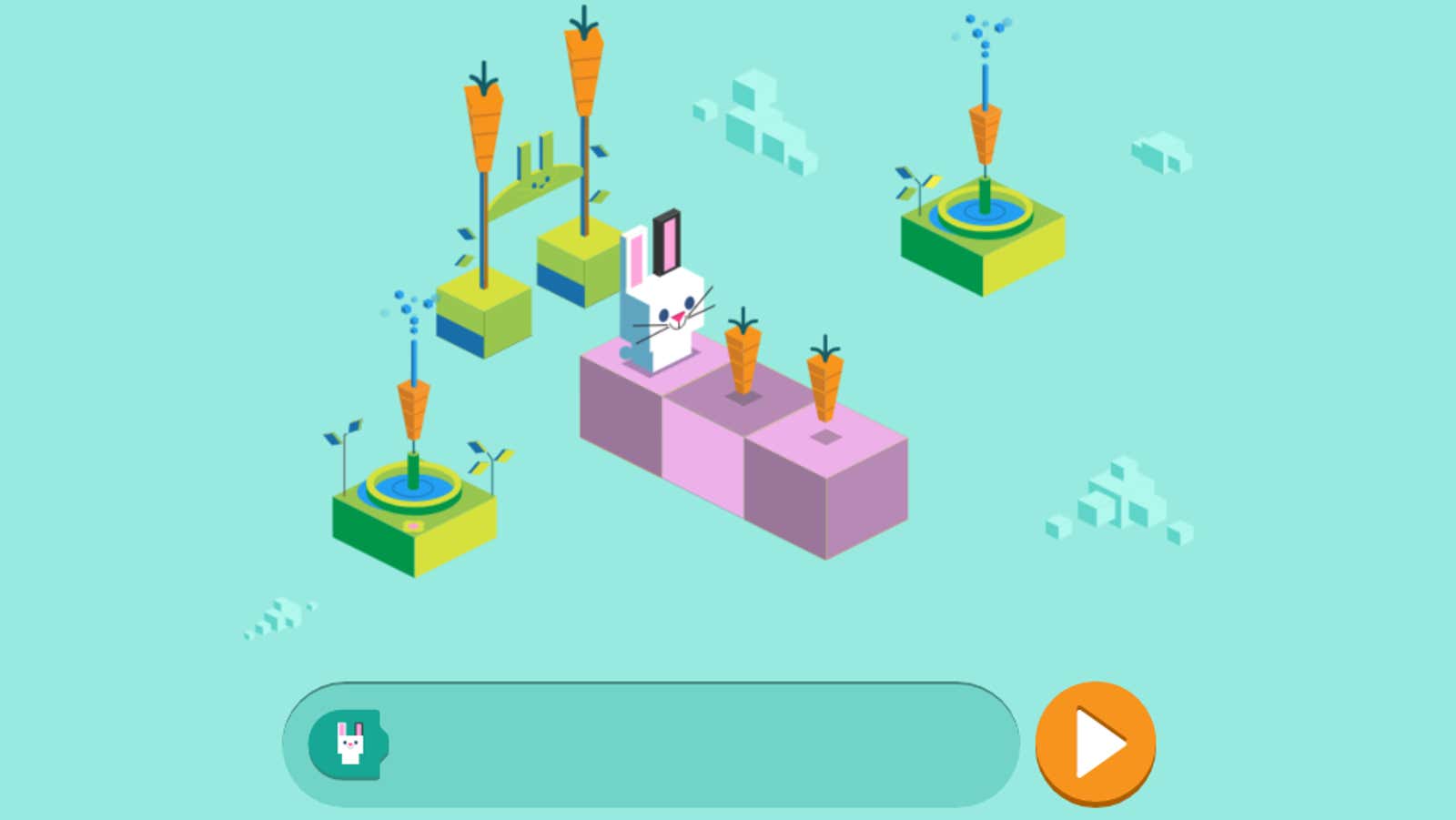 Google is reviving old Google Doodle games to keep us entertained while we're all stuck indoors. Over the next two weeks, the search giant plans to highlight the older popular doodles as the featured doodles of the day. But if you don't mind digging around, you can find loads of games in the Google Archive as well.
For the lazy: go to Google every day
The first of these returning Doodle games is Coding for Carrots , which was designed to teach kids (and coding beginners of all ages) programming and game development. Players guide the rabbit through various puzzle-like levels, collecting carrots along the way using a drag-and-drop interface to "code" the rabbit's actions. This is a surprisingly fun and effective introduction to basic scripting language.
You can play Coding for Carrots – and any other recurring doodles – by going to Google.com in a desktop browser and clicking the Google logo. The doodles will be recycled daily over the coming weeks, so be sure to check back on that day. Oh, and don't worry if you miss one; all returning doodles can be found and played by clicking on the Google logo and scrolling down the list at the top of the search results after they are re-released, while any leftover doodles will display as "coming soon".
Doodle's next relaunch will be Cricket , which was also originally held in 2017 in honor of that year's ICC Champions Trophy. Players compete in action-packed cricket mini-games featuring teams – what else? – cricket beetles. Stay on top of this and many more Doodle games in the next two weeks. Personally, I hope The Great Ghoul Duel returns and I need to settle some scores.
For the devotees: browse the Google Doodle archives
By the way, if you know the name of any of your favorite doodles from yesteryear, including the ever-fun Lotería , you can always find them yourself in Google's huge archive of doodles. This includes classics like Quick Draw , Gnome Toss, and even this crazy Rubik's Cube . You can even compose music , do a crossword puzzle, or play not quite Flappy-Bird .