How to Watch the Reunion "Parks and Recreation" on Thursday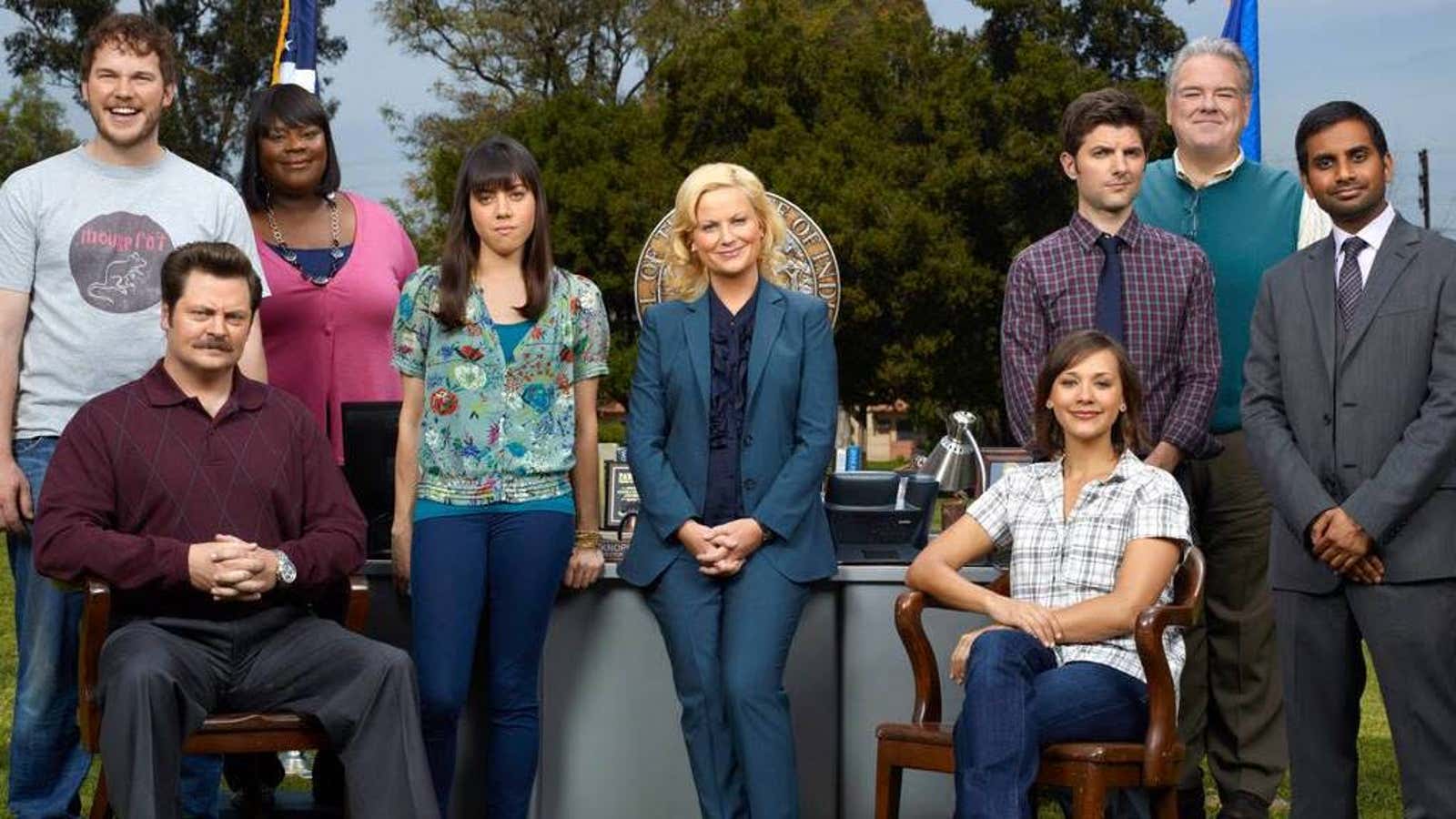 If anyone was going to be the best at social distancing while keeping all their friends happy and connected, it would be Leslie Knope.
As we all say goodbye warmly to Leslie and the Parks & Recreation crew in February 2015, the gang is getting back together for another show. Moreover, this is another show taking place in our current schedule. Yes, the one where we all stay at home to protect ourselves from COVID-19.
A brand-new episode of Parks and Recreation will air this Thursday at 8:30 pm ET on NBC to raise money for Feeding America's COVID-19 Response Fund.
The show will feature the entire original cast, which includes Amy Poehler, Rashida Jones, Aziz Ansari, Nick Offerman, Chris Pratt, Adam Scott, Aubrey Plaza, Rob Lowe, Jim O'Hare and Retta. It will follow Parks & Rec's efforts to stay connected while staying out of the way, an effort led, of course, by the beloved civil servant, Leslie Knope.
All footage for the episode was filmed in the actors' homes.
If you want to watch, then obviously the easiest way to do so is to simply tune in through your TV. NBC is free to watch live, so if you have cable or a digital antenna you should be fine.
If not, most streaming services also offer NBC access. With all of them, you can get a weekly free trial and watch the show for free. Here's a rundown of your options and how much they'll cost if you forget to cancel this free trial.
Hulu with Live TV $ 54.99 / month
YouTubeTV $ 49.99 per month
AT&T TV is now $ 50 a month
FuboTV $ 55 First Month
Sling TV – $ 20 for the first month.
It is also worth noting that NBC will not be available for all services in every single market. While you'll be able to watch it on most services in most places, make sure it's available where you are on the service of your choice before signing up. You don't want to be Jerry and accidentally subscribe to a service where it won't be available.