Should You Buy Plane Tickets Now?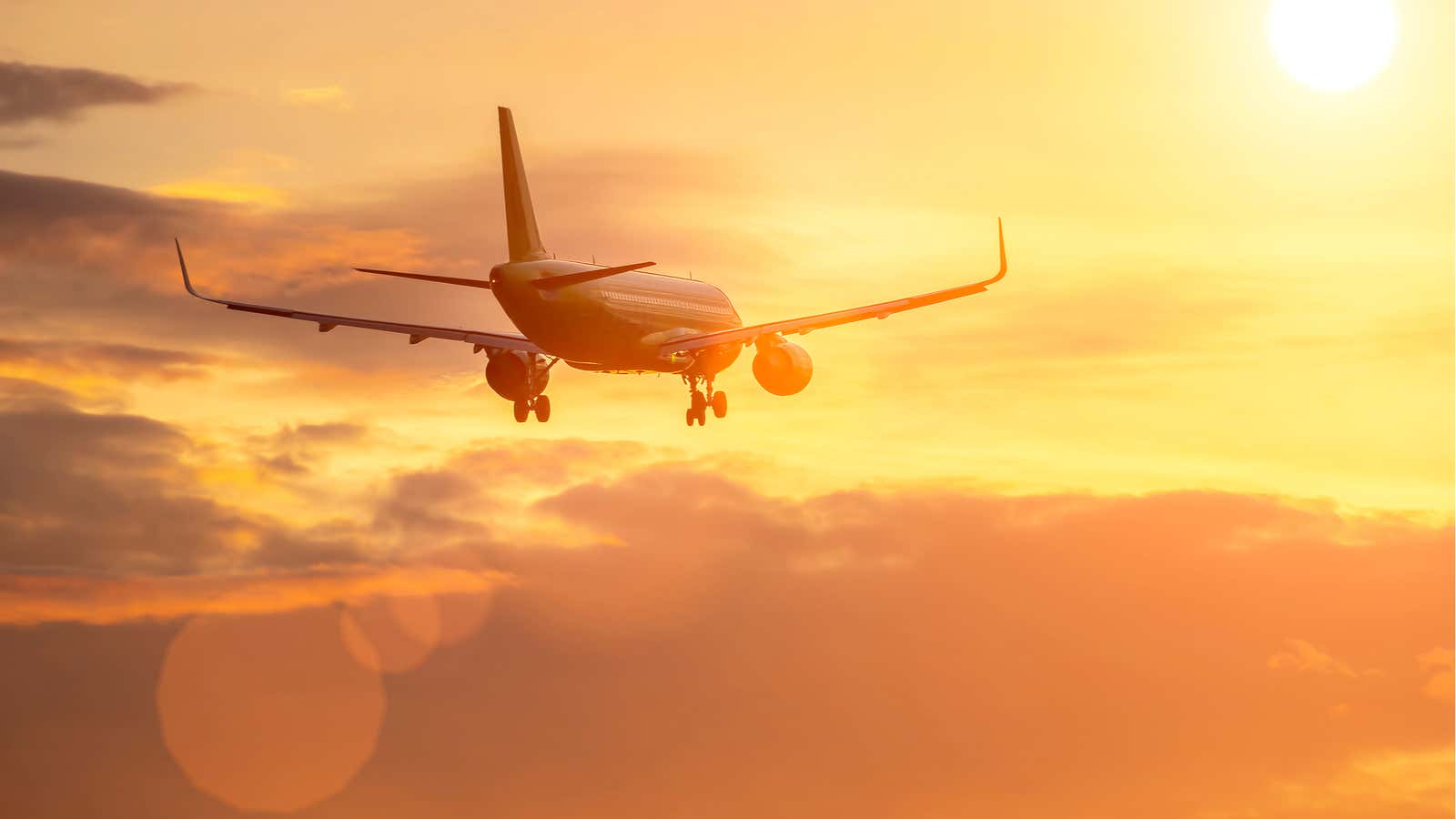 Airfare prices have dropped in the wake of the coronavirus pandemic – and if you've looked at the offers currently on offer, you may have wondered if it's time to plan your trip (while feeling terrible about the crisis that brought us all here You may have already tried to book a flight before realizing the scale of the pandemic – these flights to Miami and Hawaii also seduced me.But right now, when the future looks more and more uncertain, you may be asking: is it possible to buy these cheap airline tickets now, say, for Christmas or some other distant event / holiday?
Well, I guess, but like everything these days, it's tricky.
First of all, when it comes to booking flights, don't worry about third-party sites like Trip or Expedia – book directly with airlines. Booking through a third party site can be a real hassle if you need to cancel or change a flight, and right now, with tons of other people undoubtedly changing flights all over the place, you're going to need the most direct airline channel you can get.
And don't be fooled by deals that third-party sites advertise: they usually only offer irrevocable options. So even if you have a great deal on a flight, say $ 200 round trip, if the flight is canceled by the airline, you either won't get any money back, or only taxes ($ 15-20) that were attached to the cost your original trip price.
Longer lead time is your friend
Now is the best time to take advantage of any flight offers for the coming months, especially over the holidays. A general rule of thumb when booking flights to get the best deal is always to book your tickets three weeks before departure – and six weeks before most major holidays – booking now can put you ahead of a group of people who are still wary of travel.
Dollar Flight Club founder Jesse Neugarten made this prediction:
We expect international and domestic flight prices to be reduced by an average of 35% through 2021 and then rise by 27% from the 2019 benchmark as travel demand recovers.

Over the next 4 months, we'll see some of the cheapest flights we've seen in recent years.
Some experts also strongly recommend lengthening the lead time to avoid the insane rush when the masses are more comfortable traveling again.
"Every airline around the world has changed its policy and will continue to do so. "Now is a great time for anyone thinking of taking a trip this year or next to buy affordable tickets," Peter Vlitas, senior vice president of airline affairs, Travel Leaders Group , told Business Insider .
Andrea Krom, travel agent for SN Travel , told Reader's Digest : "For example, I definitely plan a vacation for September and December before the end of this month. Many major sporting events and carnivals have been pushed back to October, so with that in mind, October travel should theoretically be normal. "
The fact is that prices – and the state of the global pandemic – can change at any time, so the most important aspect of your booking is the current change / cancellation policy for the airline you specify.
With that in mind, let's take a look at the recent policy changes of the most popular airlines.
Delta Policy
If you purchased a Delta flight (domestic or international) departing in March, April or May 2020, as per the airline's current pandemic policy , you can change your ticket once for free. This also applies to changes in flight schedules for holidays such as Labor Day, Thanksgiving, or Christmas. At the moment, the policy does not say anything about what will happen after December 31, 2020.
American Airlines Policy
Policy American Airlines says that travelers will have to pay any difference in fare to change your flight, if the value of their new flight above the original price. It also states that the date of the new flight must be before or 31 December of this year, so if your future plans included New Year 2021, you're out of luck.
United Airlines policy
United's policy is to offer cancellation fees for change only for tickets issued on or before March 2, 2020, for travel dates between March 3 and May 31, 2020. At this time, the United website does not report any cancellations – the site only instructs travelers to complete online cancellation request form .
Spirit Airlines policy
Spirit Airlines waives cancellation and flight change fees for travelers affected by COVID-19. The policy explicitly states that travelers "will receive a booking credit for the full value of your purchase. This credit can be used to book flights and other options (for example, luggage and seats) at any time during the next 6 months (including travel more than 6 months). "
So, should you book a flight?
It is important to note that while you have the freedom to cancel your flight, you will not receive a simple refund. However, you will get a travel loan – and if you travel frequently anyway, you are not going to let this loan go unused, right? Some travel loans have an expiration date and must be used within a certain period of time, but if borders remain closed and this pandemic continues in a few months, this policy is likely to change.