How to Disable Firefox 75's New Address Bar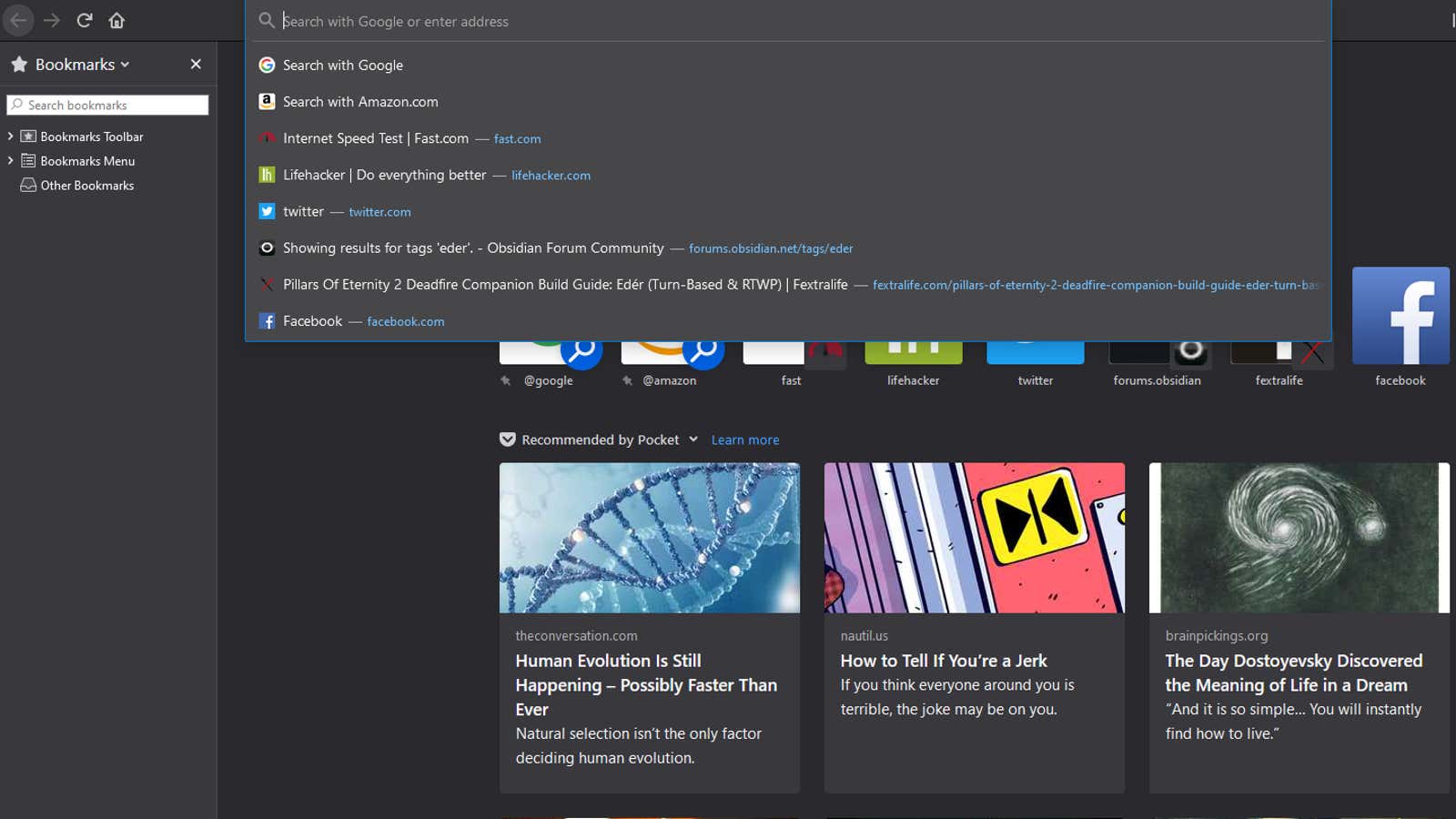 For those who updated Firefox today, and for those who haven't updated yet – using the hamburger icon> Help> About Firefox – know that today's Firefox 75 makes some fun changes to the browser's address bar. Firefox now opens your address bar whenever you click on it, which you may or may not like.
This is a useful setting. For example, you will receive a list of frequently visited sites for easy access. And if any of those sites are already open in your browser, the site url will be replaced with a handy little "Switch to Tab" link that automatically takes you to it , rather than prompting you to contribute to bloating your browser with extra unnecessary tabs. …
Mozilla also says Firefox will suggest even more potential popular searches if you start typing what you're looking for into Firefox's address bar. I confess I didn't notice a huge difference between this implementation and what you might find in past versions of Firefox – except for the fact that the address bar list contained nothing but search terms, unlike any websites for a few words. which I entered for verification.
However, if you don't like any of Mozilla's changes, you can turn them off to revert to the old address bar. As Reddit user Time_Terminal points out , there are four entries you can edit in Firefox settings to get the spartan address bar again:
browser.urlbar.openViewOnFocus
browser.urlbar.update1
browser.urlbar.update1.interventions
browser.urlbar.update1.searchTips
You need to enter about: config into the Firefox address bar and then search all four of them. Double-click them to change their values ​​from true to false and restart your browser. Now, when you click on the address bar, you won't see a giant popup menu. You'll still see some helpful suggestions as you start typing – that bit is inevitable – but at least you won't have to look at your popular sites or open tabs every time you click on the address bar throughout the day.
And if there are certain sites that you visit frequently that you might not want others to know about if they borrow your computer for a second, disabling this feature seems almost imperative. Right?