Make a " Dirty Quarantine " With Whatever Pickle You Have in the Fridge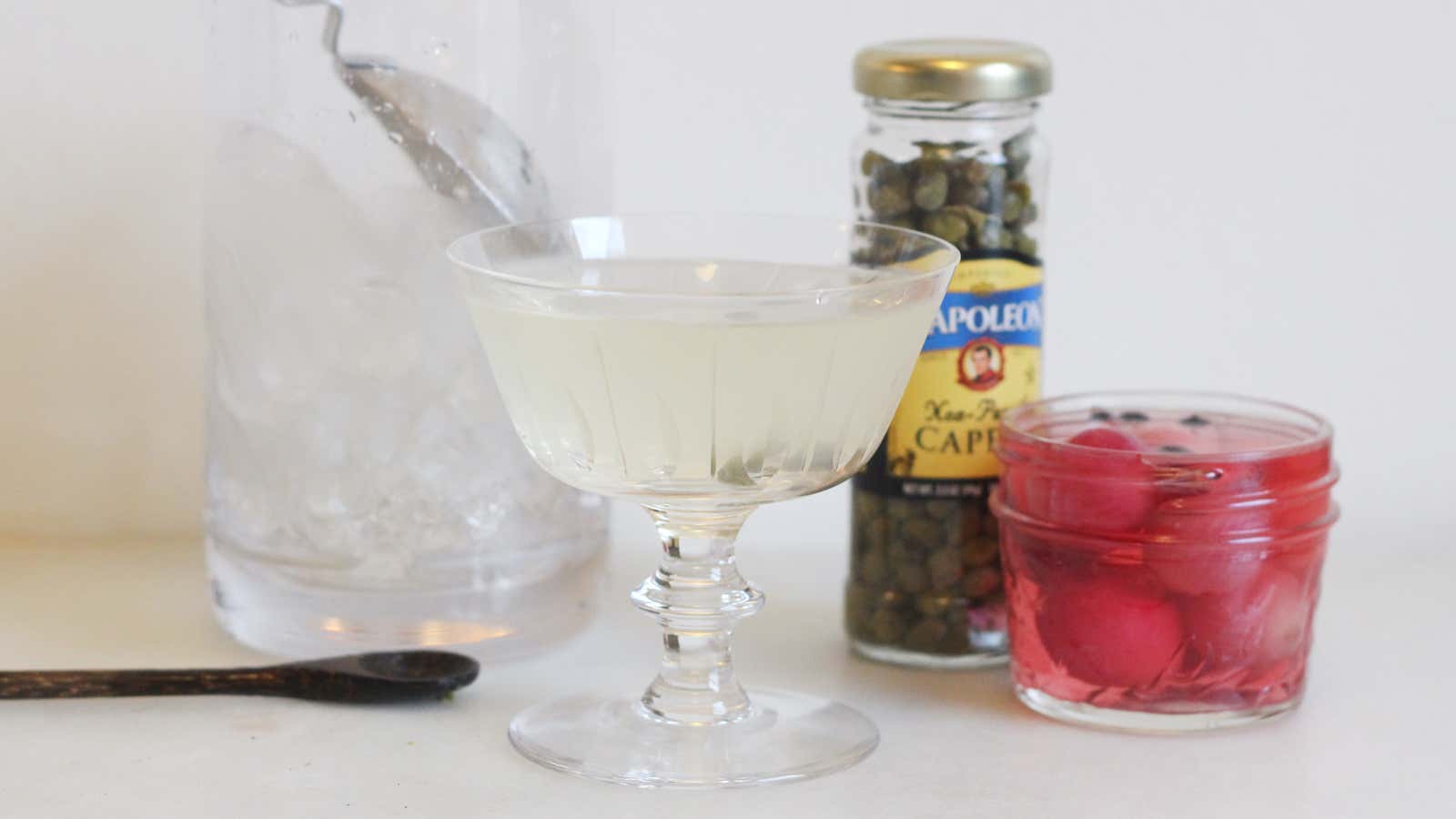 It seems that many of us will spend more time at home, which can lead to boredom, boredom and heavy drinking. Twitter is a very interesting place – it seems excited about these potential "quarantines", which come in two forms: "a regular martini that you drink alone in your home " and this drink containing Emergen-C.
I, on the other hand, most likely, will try a variety of dirty martini with brine from any pickles and fermented foods, which I keep in my fridge. Partly because I love the spicy gin moment , and partly because I get bored very quickly. Today I start with a pickle with capers because I always wanted to try a martini with capers and just bought a new can.
Brine martinis are very individual, and the amount of brine or pickled liquid you add will depend on how salty the liquid is (and how much salt you like). I usually start with a quarter ounce and then add more because I constantly need saline. (I may have an electrolyte imbalance.) For gin and vermouth, I think it requires a five-part dry gin and vermouth for one batch. It's very drunk, but it doesn't look like you're going anywhere. To make it you will need:
2 1/2 ounce gin
1/2 ounce dry vermouth
1/4-1 / 2 ounce caper pickle (or any other pickle or any other dark-skinned pickled liquid you desire)
Add everything to a mixing glass that is completely filled with ice. Stir until very cold and strain into a compartment glass. Repeat this with different pickles until your boredom is gone.