What You Should Know About Your Child's Singulair Prescription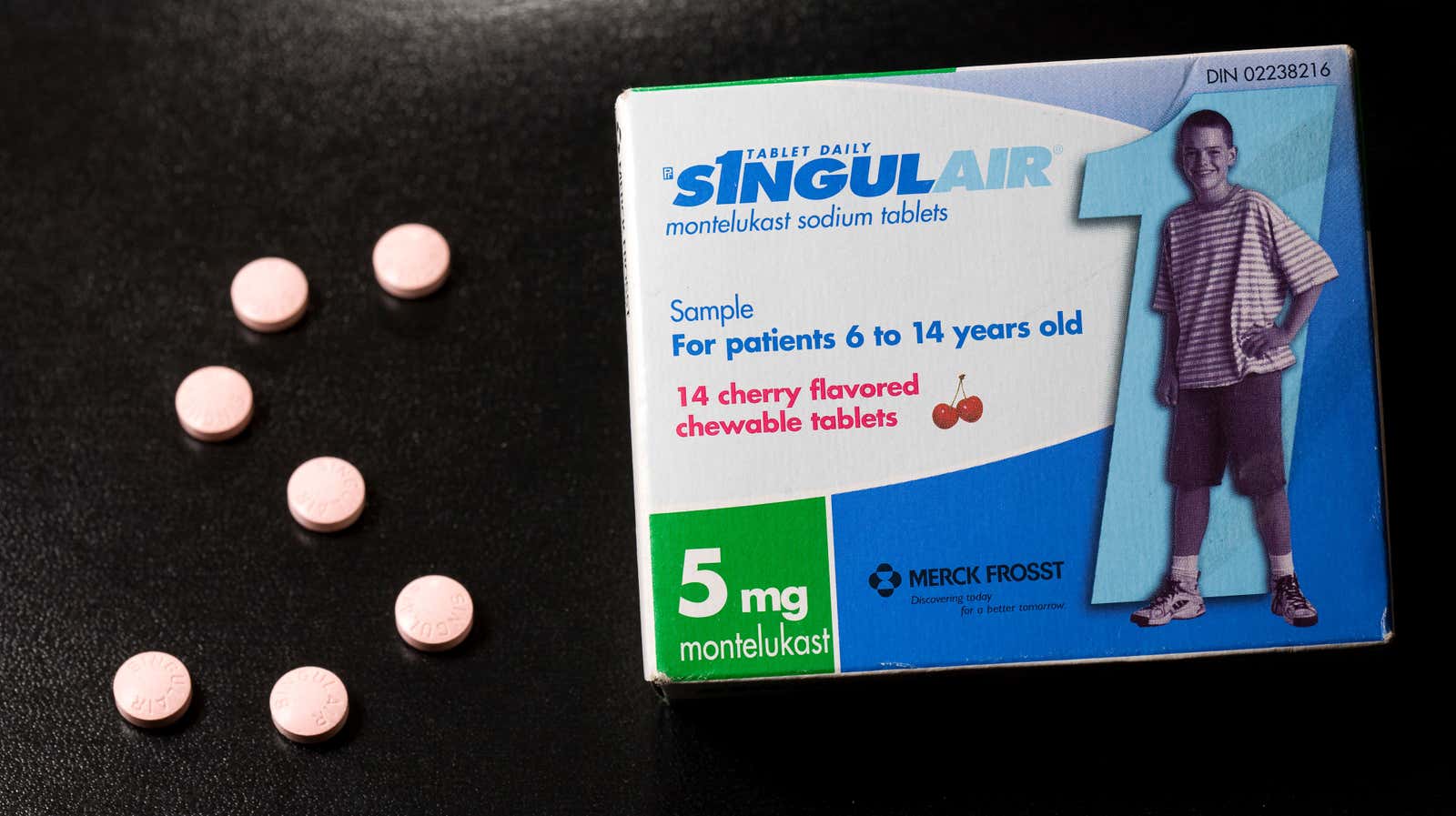 If your child is using Singulair (or the generic version) for asthma or allergies, the FDA wants you to know that they may be at a higher risk of mental health side effects, including agitation, depression, sleep problems, etc. suicidal thoughts and actions. The FDA, worried that patients, carers, and healthcare professionals are not fully aware of the risks, has stepped up its warning to a "black box warning."
The boxed warning is the agency's most visible warning — it is the FDA's equivalent of bright flashing lights, designed to raise awareness of serious or life-threatening risks. In this case, the FDA reports , the warning "advises healthcare professionals to avoid prescribing montelukast to patients with mild symptoms, especially those with allergic rhinitis."
The prescription drug montelukast, marketed under the brand name Singulair and in generic form, is used to prevent asthma attacks and for the long-term treatment of asthma in adults and children over the age of one year, and to prevent exercise-induced asthma. patients six years and older. It is also approved for the management of symptoms of allergic rhinitis (hay fever) and can be used to treat seasonal outdoor allergies in patients two years of age and older and year-round indoor allergies in patients six months of age and older.
Although the FDA has issued warnings about these side effects since 2008, a review of the available data concluded that many patients and healthcare professionals are not fully aware of the risks – or that "there are many other safe and effective drugs available to treat disease. treat allergies with a long history of use and safety. "
If your child is taking Singulair (or its generic version), don't panic, says Michael Bliss, executive medical director of the American College of Allergy, Asthma and Immunology, Scary Mommy :
"All drugs have side effects. It is important to distinguish whether your child is taking montelukast for allergic rhinitis or asthma. If your child is taking it for allergic rhinitis, there are many good options if this warning worries you, "he explained.

Regarding taking it for asthma, he explained that it is important to consider the history of mental health problems in your family, as well as whether your child has side effects. "Check with your pediatrician and discuss if this medication is right for your child," advised Dr. Bliss.
Therefore, if you have any concerns, now is the time to speak with your child's doctor about the risks and benefits of montelukast and the other options available. And if you notice any changes in behavior or mood, or if there are suicidal thoughts or behavior, the FDA advises patients to stop taking it and contact a doctor immediately.